Summer is here and nothing says summer like food…lol.
That's right, quick, easy, light, and tasty food that can be prepared and served within a matter of minutes.. minus a hot oven and tons of ingredients.  Thanks to the quality, ease, and delicious flavors of Litehouse, serving up delectable dishes is only a jar away. 
This time I created adorable, easy-to-eat crispy cups, filled with succulent pulled pork, and topped with cool refreshing coleslaw, mixed with the amazingly creamy and decadent Litehouse Coleslaw Dressing.
FROM OUR FAMILY TO YOURS
"The Hawkins family started selling their homemade dressings out of the family's restaurant in Hope, Idaho over 50 years ago. In 2006, the family sold the company to its employees. Every person at Litehouse has the same passion and commitment to bring your family the very best products available."
"Litehouse Coleslaw dressing is the perfect blend of sweet and tangy. Made extra thick and creamy with our fresh made mayonnaise, it won't "water out" when added to cabbage. Sure to become a family favorite."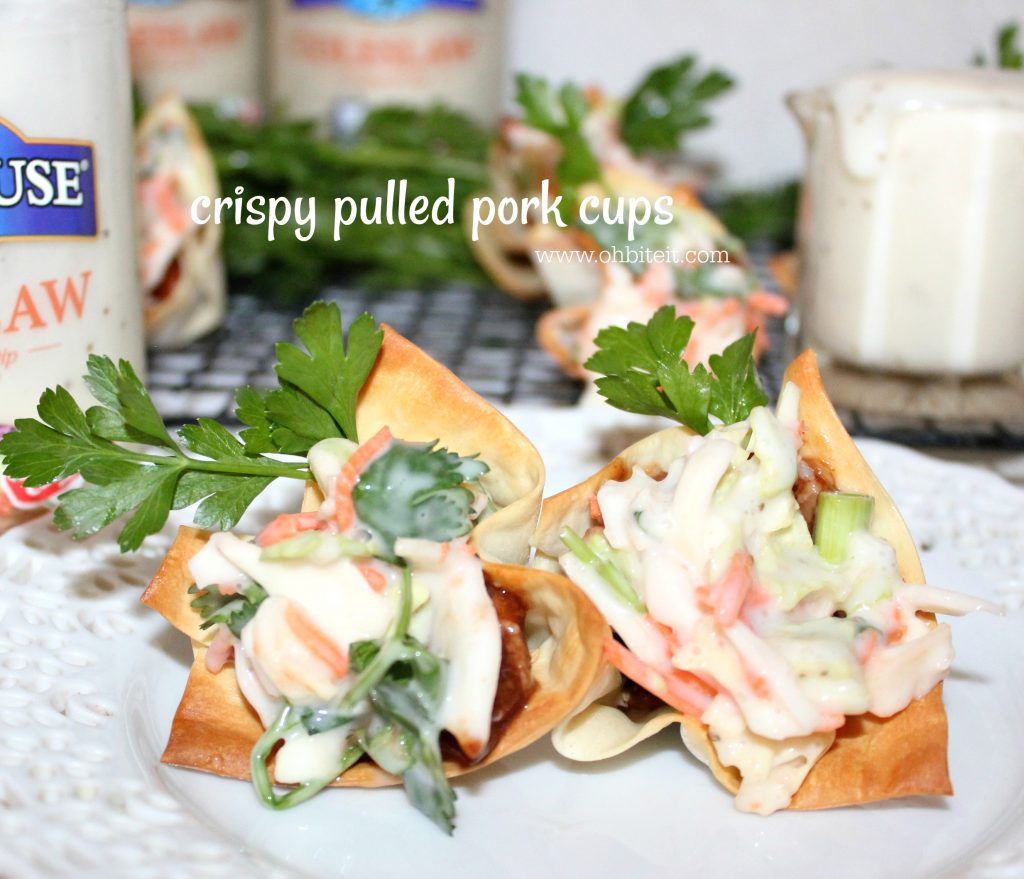 What you'll need for 2 dozen cups:
24 egg roll/wonton wrappers
2 cups of fully cooked pulled pork
2 cups coleslaw mix
1 jar Litehouse Coleslaw Dressing
Find Litehouse dressings in the refrigerated produce department at grocery retailers nationwide.
·      Now through July 8, Litehouse Coleslaw dressing is on sale two for $5 at select retailers.
2 tbsp. sesame seeds.. optional
parsley for garnish..optional
a mini muffin tin
Directions:
Place your egg roll wrappers individually into the muffin tin, and bake at 350 degrees for approx. 5-10 minutes, just until they're golden and crispy…
While they're warm, sprinkle them with some sesame seeds..let them cool…
In a med. bowl combine the coleslaw mix with the Litehouse Coleslaw Dressing..
Mix it in really well, until it's super creamy…
Now, add some pulled pork into the cups..
And top with the coleslaw…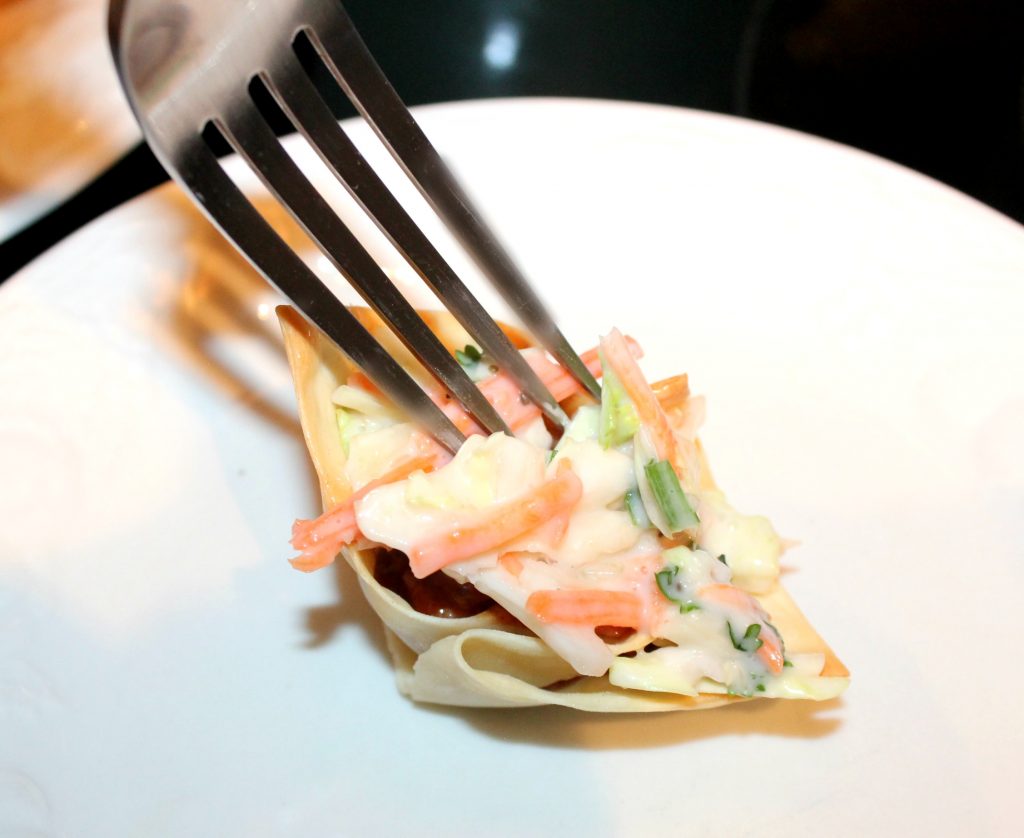 Add some parsley, and serve! them up!  Watch for those satisfied summertime smiles!  ~Enjoy!  🙂
Be sure to check out

Litehouse

all across social and share the LOVE!
FACEBOOK > PINTEREST > TWITTER > INSTAGRAM > YOUTUBE
*This is a sponsored and compensated post, however all opinions are my own