So it seems as though Ramen is having a shining 'moment' right now.. like it's literally ON FIRE!  Oh, I know Ramen has always been popular, but come on.. you have to be living under a rock not to notice the ridiculous Ramen frenzy happening here..lol.  Like, the demand is so high, that I don't think you can even buy 100 of them for a dollar anymore… 🙂
Anyway~ I thought it would be fun to combine my love of sushi, with my love of Ramen and see what deliciously edible love-child would be born.. and here we are!
Oh yeahhh.. not only did I combine these two incredible edibles, but it's like they were meant to be together all along.  WHY has this taken so long?  ..  The flavor combo is perfect, between the spice from the fire noodles, to the cool, crispy cucumber..and creaminess of the cream cheese.. this just plain works!  
And yes, you can totally add anything you'd like into this HOT sushi, with these flamin' hot fire noodles.. the possibilities are endless!
~Go do it. you can do it!  GO!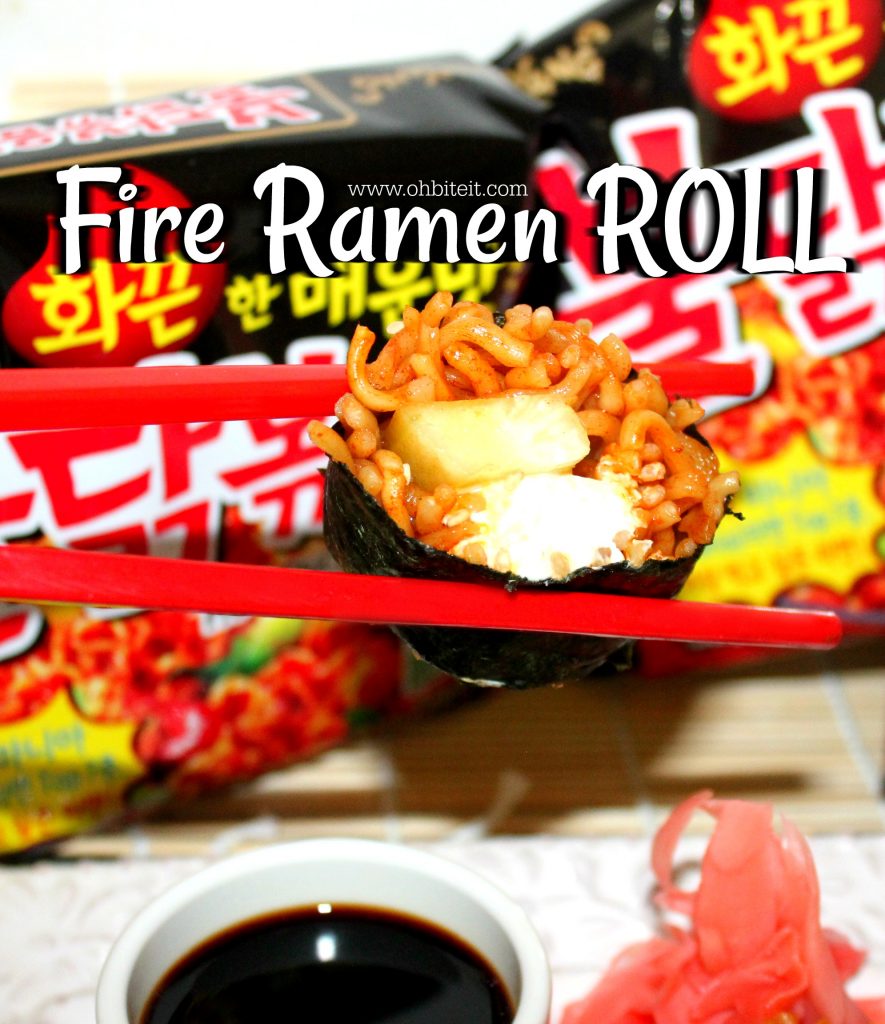 What you'll need for one Fire RAMEN Roll:
1 pack of Fire Ramen
Nori
Cucumber.. sliced
Cream Cheese.. sliced .. and to taste
Directions:
Prepare the Ramen according to the package directions.
Boil the noodles and drain them…
Add in the FIRE sauce, and let the noodles cool a bit..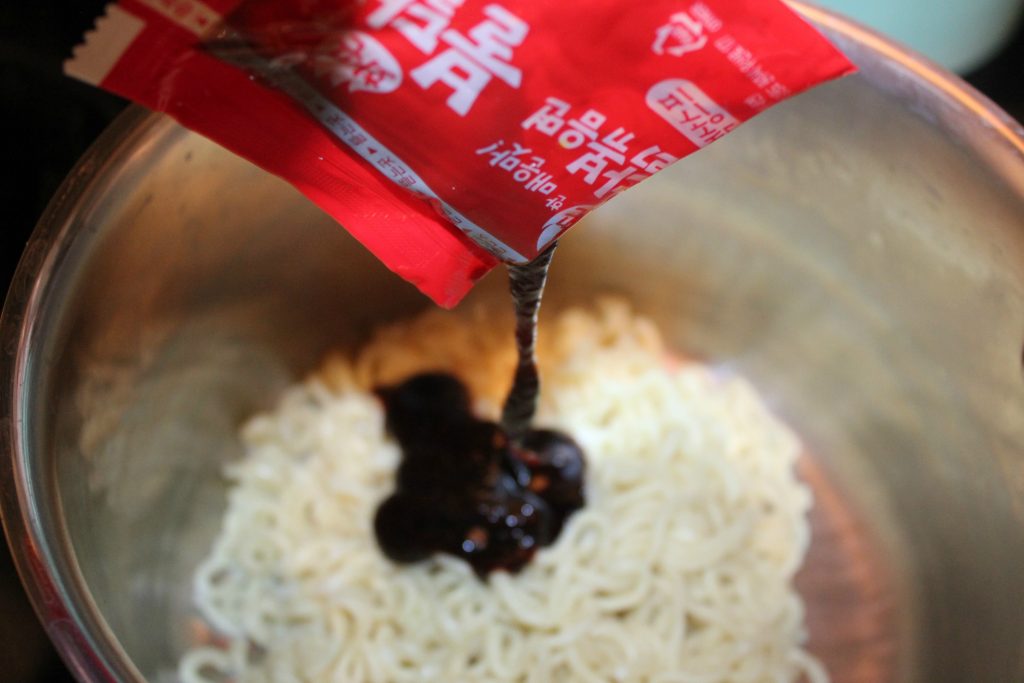 Mix it all in VERY WELL..
Lay out the nori, and add some of the noodles, making sure that you leave some room at the top for rolling.. YOU MAY HAVE SOME NOODLES LEFT OVER!
Add the cucumber and the cream cheese, in a single layer across the noodles…
And roll it up nice and tight!  Slice them up.. grab some water!!  ~  And dig IN!  ~Enjoy the heat!