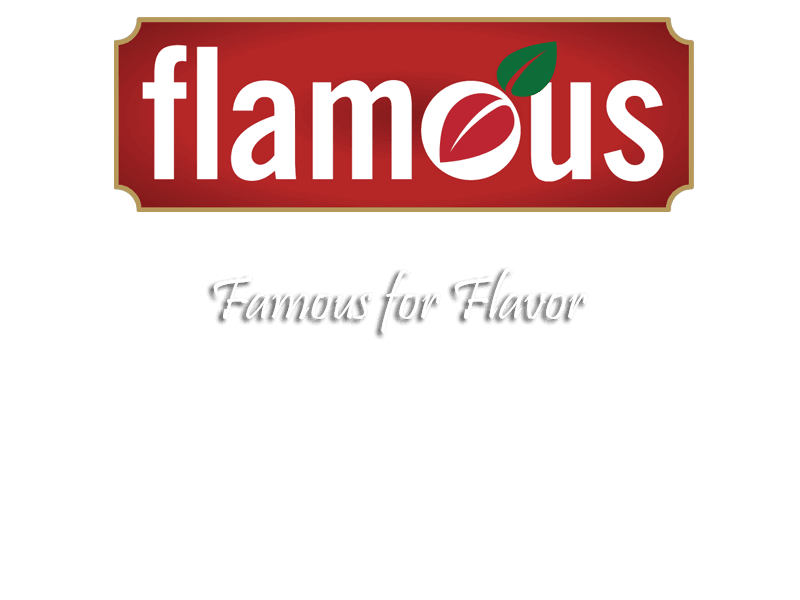 When you're in the market for fresh, healthy snacks.. chips aren't usually the first thing that comes to mind.  BUT that's all about to change!  
Thanks to FLAMOUS, we can all enjoy our favorite snack, in the tastiest, and most wholesome way ever.. with the confidence that we're providing quality ingredients to our family.
"With old-world flavors combined with modern day healthly snacking, we encourage fitness and ingredient awareness that benefit not only your proactive lifestyle, but those around you. California is home to "tech giants," such as Google, Facebook, and Apple which is also the birthplace of Flamous Brands. Our products are not just a healthy snack, they open opportunities for mouthwatering cuisines and its "melting pot" of diverse cultures."
"Flamous, merging of "Famous for Flavor," sought out to create the ultimate snacking chip by combining our blend of quality ingredients with a unique, unparalleled taste. We searched to redefine the healthy snack from being ordinary and dull into being tasty and exciting. We wanted to incorporate our expertise in spice blending and flavor development to bring you a "one-of-a-kind" chip that you won't get anywhere else!"
The World's First Falafel Chip. This is our bread and butter; our claim to fame. A unique recipe of over 21 herbs, vegetables, spices, and legumes – our Original Falafel Chips are sure to make your mouth water. They are a good source of protein and fiber, and are extremely rich in antioxidants. These chips are to hummus as tortilla chips are to salsa. They are amazing alone but are complemented very well with hummus!
-100% USDA Organic
-Non-GMO Verified
-Certified Gluten-Free
-Certified Vegan
-Certified Kosher