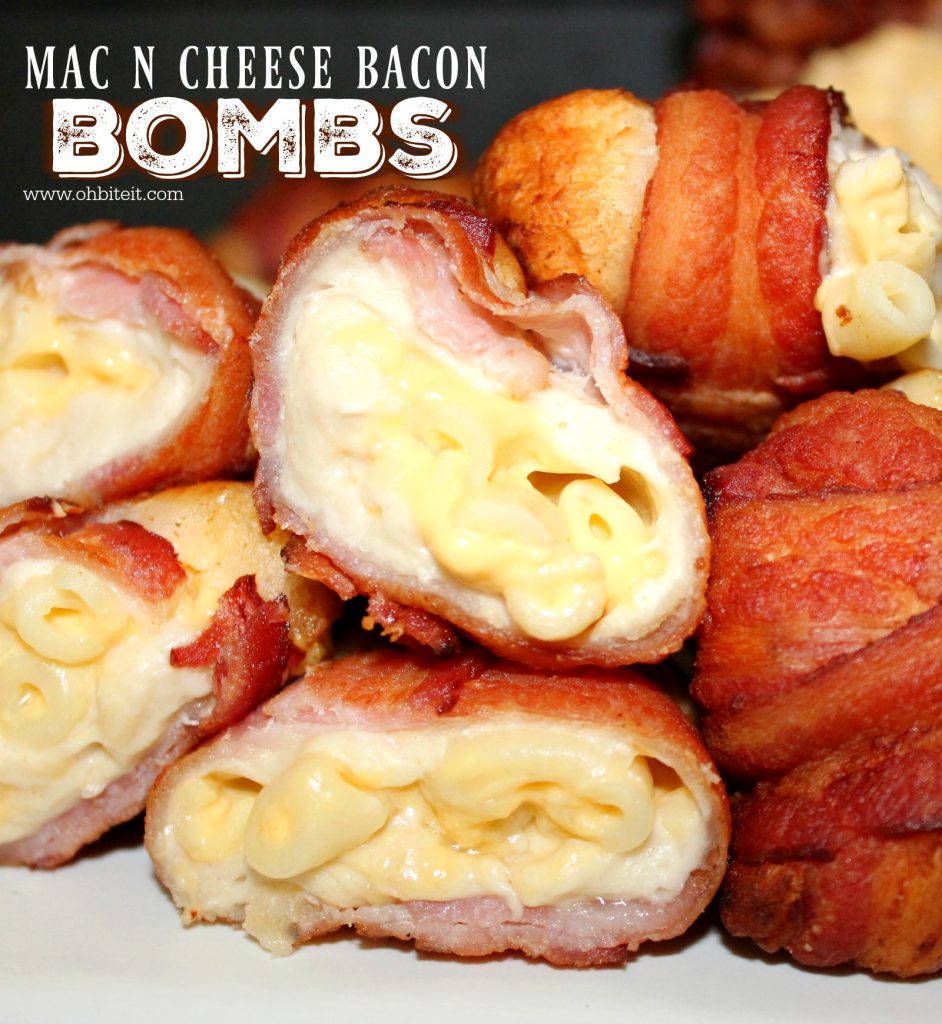 Every now and then you just want a simple snack of buttery, flaky dough, stuffed with mac & cheese, wrapped in bacon … and fried. Am I right?  ,,,of course I am!  🙂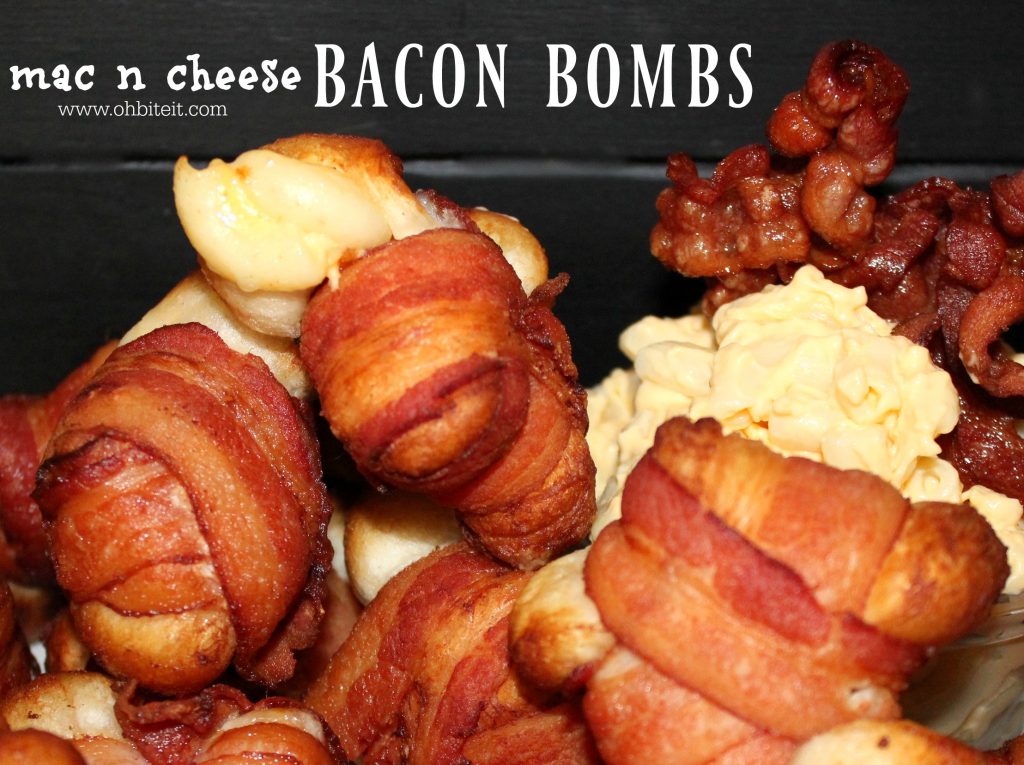 And I'm here to supply you with exactly that.
Yep, you can thank me later.. after you've made these and your snack world is forever changed for the better.  It's true, everyone who tries these warm, gooey, mac & cheese filled, bacon wrapped, deep fried beautiful bites, walks away a changed person.  These are SO good that they change lives..haha.
In a matter of minutes, you can be enjoying a hot pile of these babies!  ~Make LOTS!
What you'll need for 16 bombs;
1 container of canned GRANDS flaky layers biscuits (8 count)
2 cups of cooked mac n cheese
1 lb. OR 12 oz.  thin cut bacon
oil for frying..I used veg.
toothpicks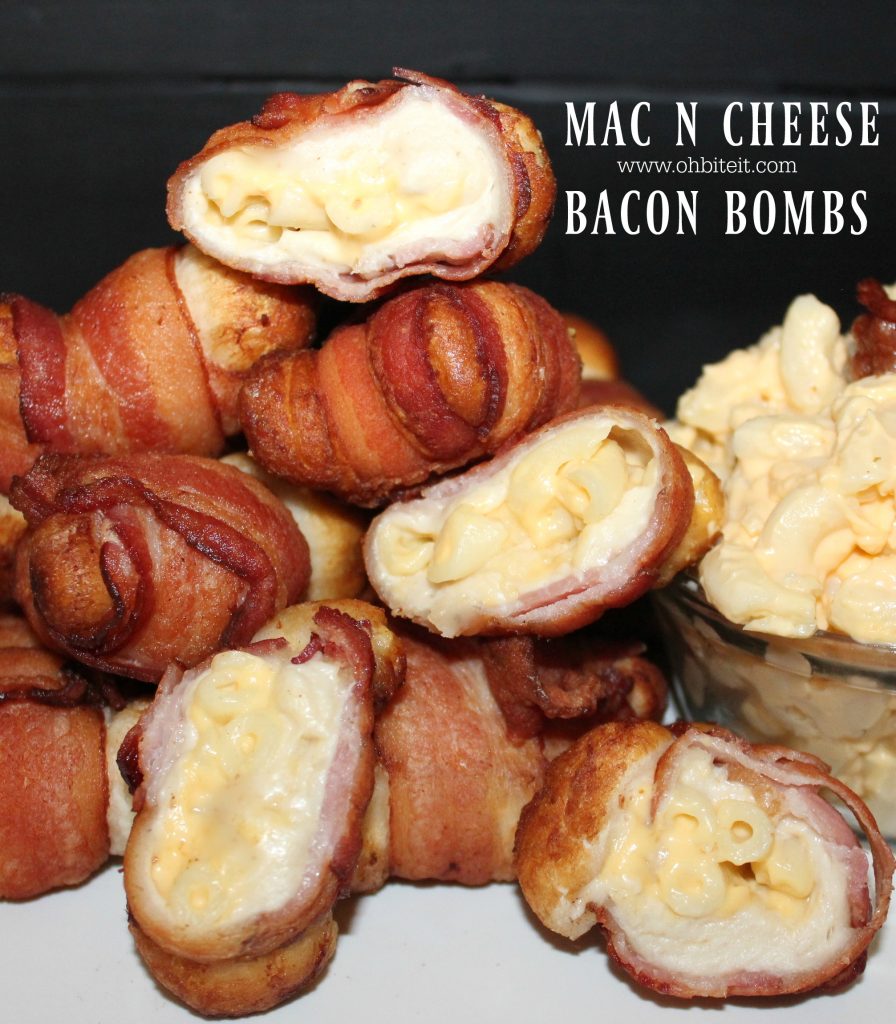 Directions:
Cut each biscuit evenly in half and roll it out.  Place 1 tbsp. of mac n cheese in the center…
Roll it up, making sure to seal the dough very well.  Now, wrap it in one slice of bacon and secure with a toothpick…
Fry them up one or two at a time in the hot (350 degree) oil until they're golden on all sides, and the dough is fully cooked…
Serve them nice and warm.   ~Enjoy!  🙂