Sooo,, I recently had the opportunity to try out what would end up being the BEST, most deliciously nutritious spaghetti I've ever tried., and Ive tried A LOT of spaghetti..lol.  I'm talking about Edamame Spaghetti, once again, brought to us from the amazing kitchens of Explore Cuisine!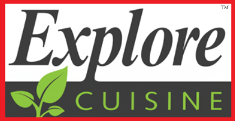 Who knew classic spaghetti could be hand-crafted from Edamame!? Indulge in this nutritious, delectable dinner dish with Explore Cuisine's Edamame Spaghetti, containing nearly half of your daily protein AND fiber requirements in just one serving.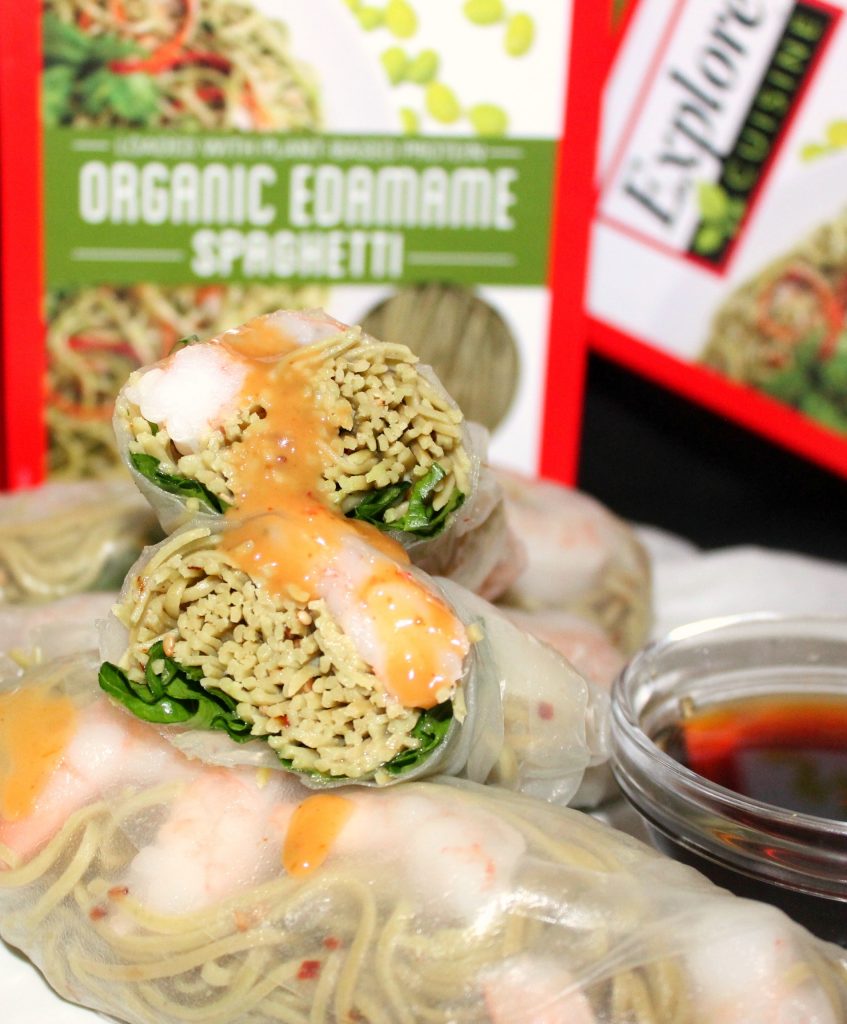 It's one of our most nutritious and delicious products in the Explore Cuisine line and we're proud to call it ours!
This time, I got creative and decided to create some summer spring rolls, using this incredible spaghetti, and OMG… what a delicious idea it was.. Grab some Explore Cuisine Edamame Spaghetti, and get into your own kitchen to whip up some unique, and nutritious Edamame Spring Rolls!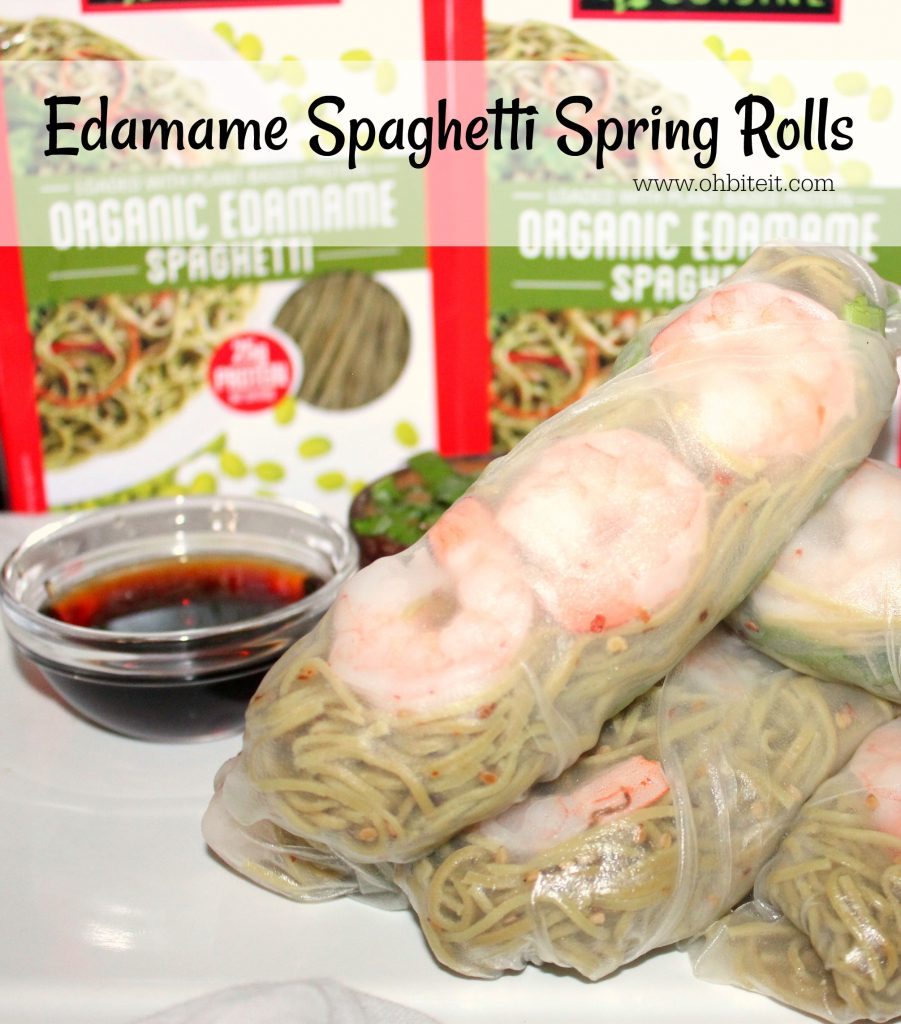 What you'll need: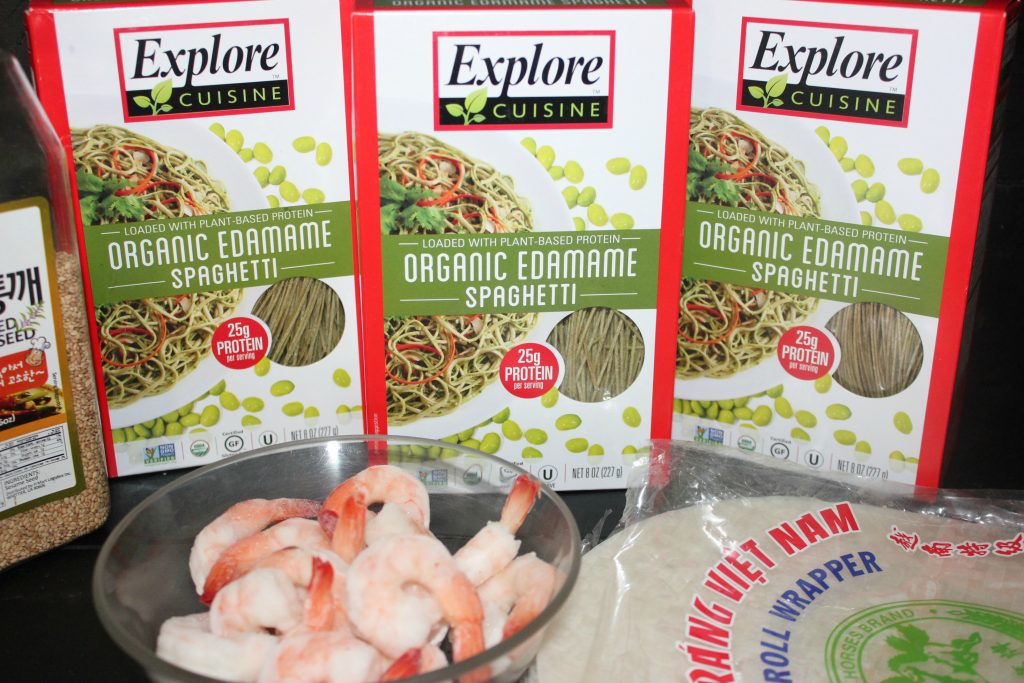 1 box of Explore Cuisine Edamame Spaghetti
Rice paper wrappers.. one per spring roll
1 lb. fully cooked and cleaned shrimp
Lettuce leaves
2 tbsp. sesame seeds
1 tsp. dried red pepper flakes
1 tbsp. sesame oil
peanut sauce.. for dipping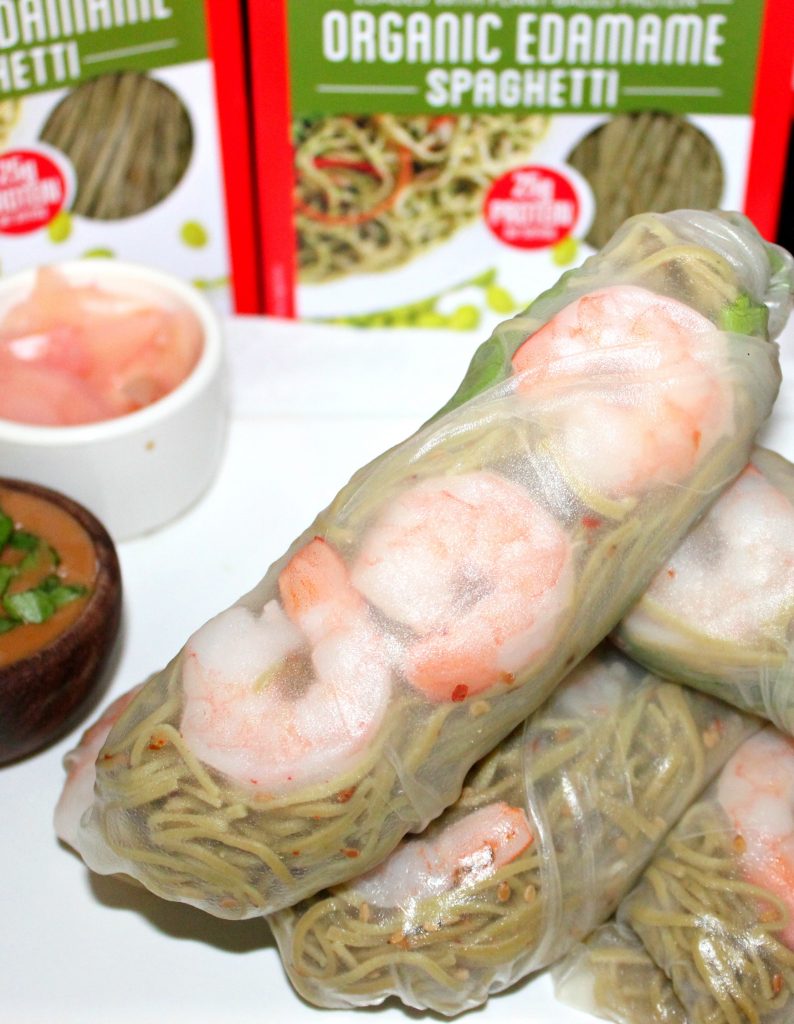 Directions:
Boil up the spaghetti…
Drain it well… RESERVE THE HOT WATER!
Add in the sesame oil and spices, mix to combine…
Dip one of the wrappers into the hot water, and lay it out…
Fill it up, with the shrimp, lettuce, and spaghetti…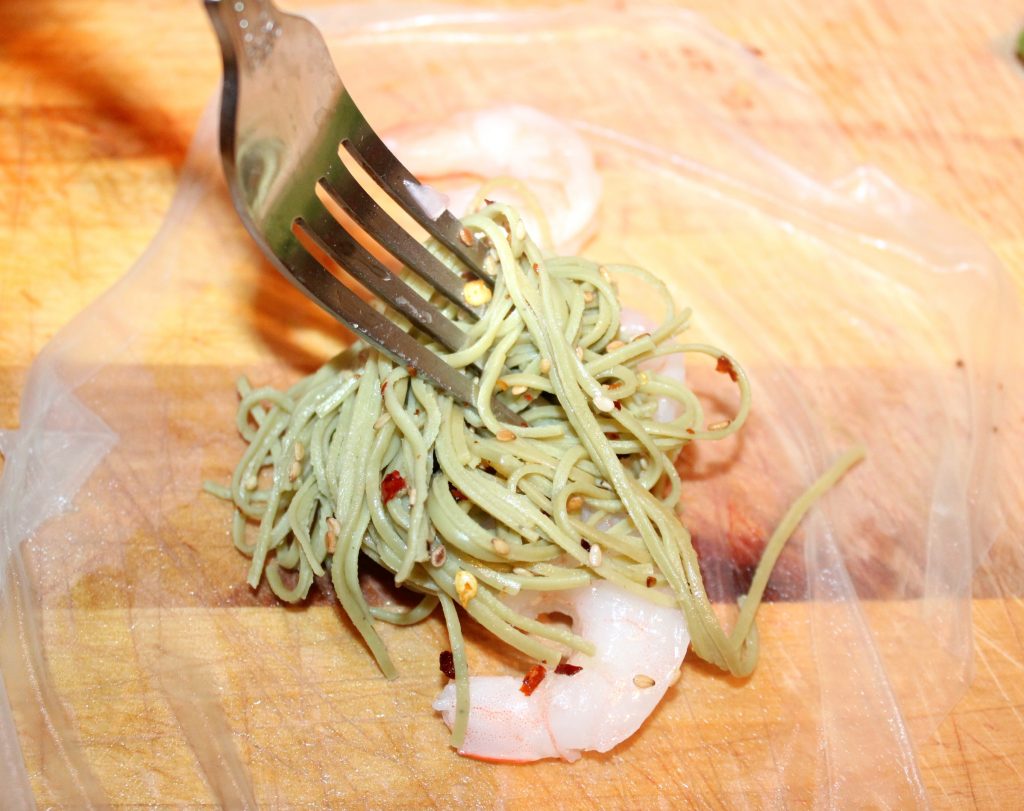 And roll it up…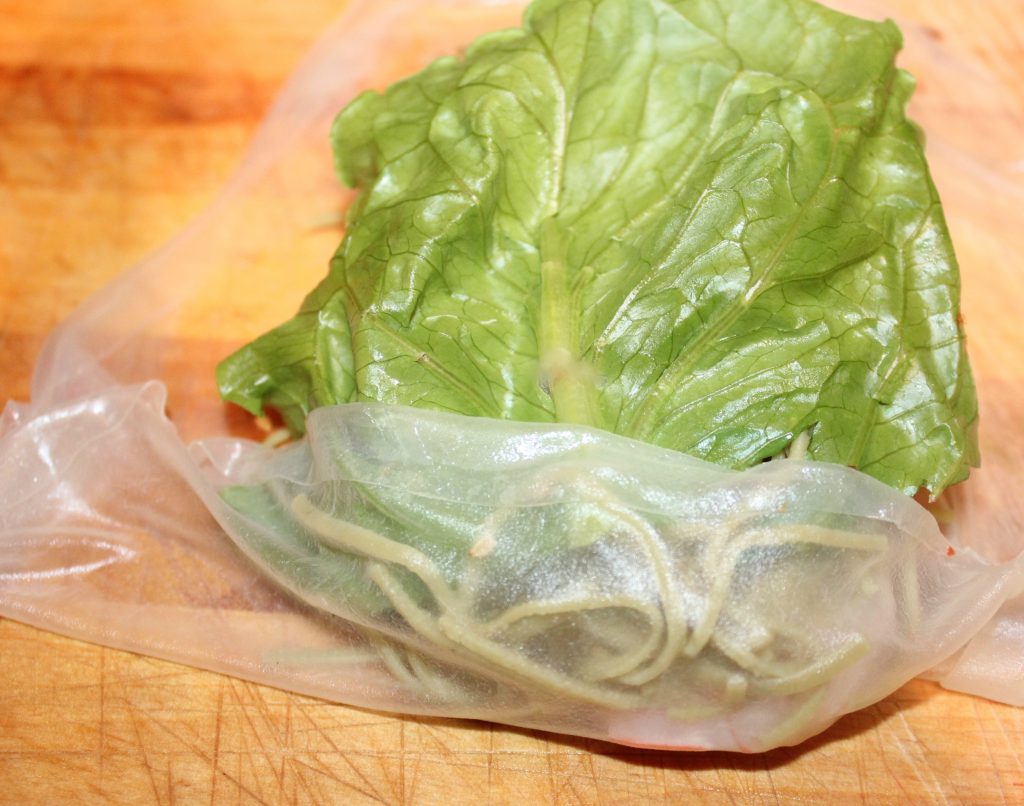 And DIG IN!  ~Enjoy!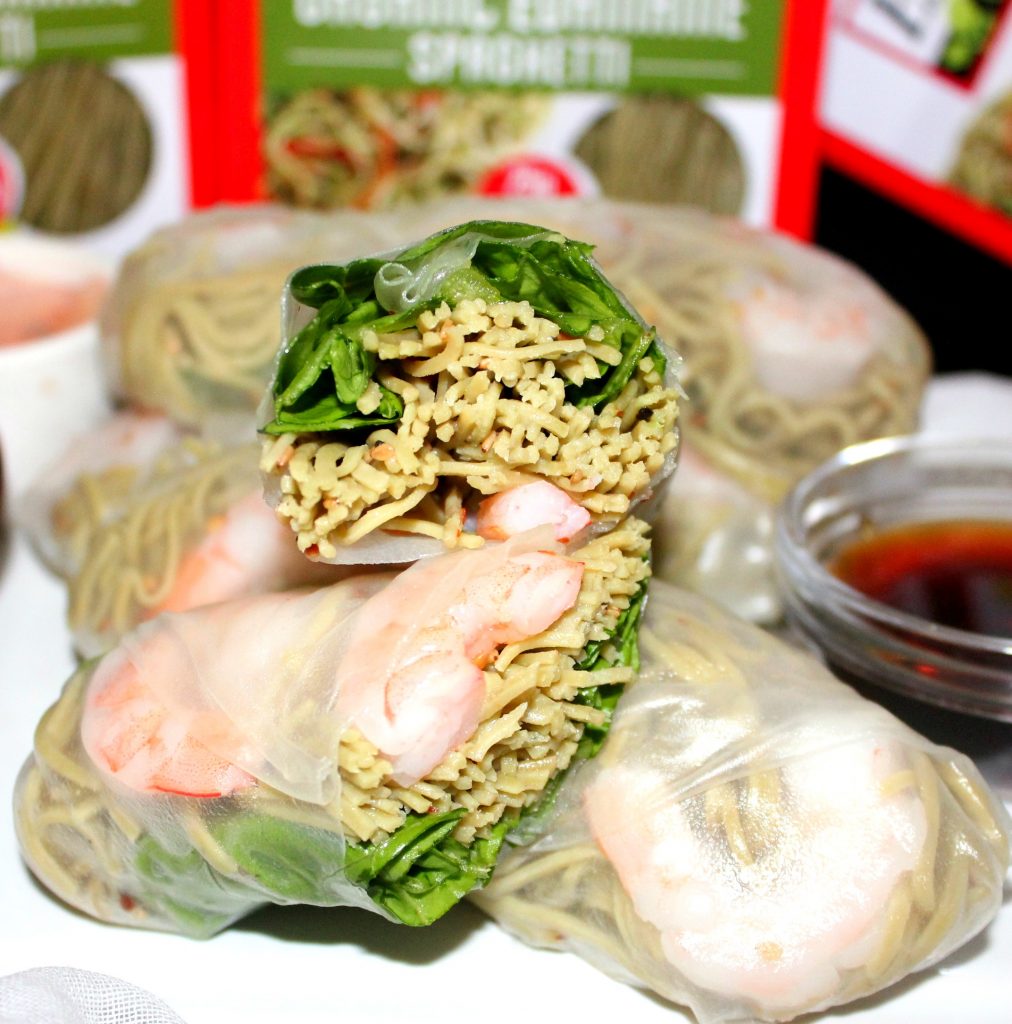 Be sure to check out Explore Cuisine all over social and share the yummy LOVE!
FACEBOOK > TWITTER > INSTAGRAM >  PINTEREST 
*This was a paid post, but all opinions are my own.