In a world that has all but demonized carbs and pasta, it's a noodle lover's miracle that Explore Cuisine is here! Explore Cuisine offers scrumptious plant-based pastas, rich in protein and fiber.  Delicious, healthy, and filled with variety. 
Check out their story: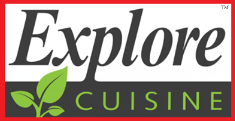 While exploring the Far East, our Founder, Joe Spronz, had a light-bulb moment! With new health trends and dietary needs on the rise, why not create a healthy, bean-based pasta that everyone's been craving? With a single idea to reinvent the pasta industry and inspiration from the soybean noodles he discovered on his trip to China, Joe made his way back to the United States to begin production; the Explore Cuisine brand was born!
Explore Cuisine products are vegan, organic, gluten-free, and kosher, ensuring your health and igniting your taste buds! For example, our delicious bean pastas contain nearly 20-25 grams of protein per serving and are low in carbs and sodium while simultaneously containing a high fiber content. With Explore Cuisine, you'll experience the incomparable taste of pasta with all the benefits of nutritious beans!
Our hard-working, dynamic team is constantly exploring the globe to develop new and innovative products to bring to your dinner table. Searching high and low, we have discovered some of the best raw materials on the planet to create a variety of healthy and delicious meals for your dietary needs. Simply said, we are committed to keeping your heart healthy, your mind whole and your family happy . . . and to keep you coming back for more!
Forever grateful,
The Explore Cuisine Team
And be sure to check them out all across social and share the delicious LOVE!