I know this is typically a place for yummy food, and all things food related.. BUT, when Rockabye contacted me and asked if I'd like to see what they're all about, all it took was one look at the cuteness they had to offer for me to say "yes"!  ..well, "heck, yes!!" to be exact!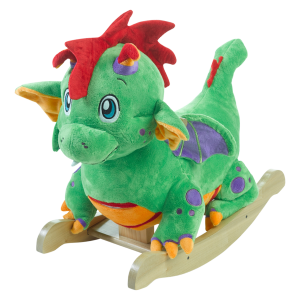 I never knew there were so many adorable options available in the baby rocker world.  But there are!  Each one is cuter than the next with their adorable sound and light buttons… babies (and adults) everywhere will LOVE! 
AMERICAN MADE AND THE HIGHEST QUALITY BABY/TODDLER ROCKER IN THE WORLD AT THE LOWEST PRICE WE HAVE EVER OFFERED.  
The price is a little higher for American-made quality and a safer product but we think you will agree that it is worth it once you see them in person.  For example, we are the only company to use water based wood sealants.  Your baby may never put their mouth on the wood but we think it is worth the extra cost and extra production time to be extra safe and not use the oil based wood sealants used in China and other Asian countries that have been in the news for high lead levels in paints and wood finishes.  The pictures do not do justice to the quality of our rockAbyes.   With this great promotion you get that quality and a much lower price too!
Perfect for a baby shower gift.. this will be the thing that your mom-to-be will talk about long after the party is over.. and will soon become her little one's favorite as well!  Just look at the happiness these bring!
Affordable, and adorable~  what more could you ask for right??!  Be sure to check out RockabyeRocker on social and share that LOVE!
*This was a sponsored post, however all opinions are my own*