Well, I think it's safe to say that I'm officially on a Ramen kick of some strange sort~  Not sure why, not sure how.. but here we are!  
I know how strange it is.. Ramen has been around for years, and I've totally had more than my fair share of the stuff, but for some weird reason.. regular ramen has bored my brain and forced me to do strange and unusual things to it.. sorry (not sorry) 🙂
Anyway… this time I thought it would be fun to stuff those normal noodles inside some delicious dough, and fry it up.. all seasoned with that signature Ramen goodness we all know and love!  
Now Ramen has become a hand-held delight that you can totally sink your teeth into.. no chopsticks required.  Warm, crispy, buttery dough, filled with gooey cheese, and tender, tasty.. semi-cripsy-edged ramen.. Oohh  SOOO GOOD!
It's a good thing that experimenting with Ramen isn't much of a gamble,, I mean, if it doesn't work out.. what have we lost?  .. 25 cents.. (maybe?)  LOL!  
Lucky for me, this one did work out.. and it was AMAZING!!  Go jazz up your regular Ramen and give this recipe a try.. let me know what you think!  … GO!  🙂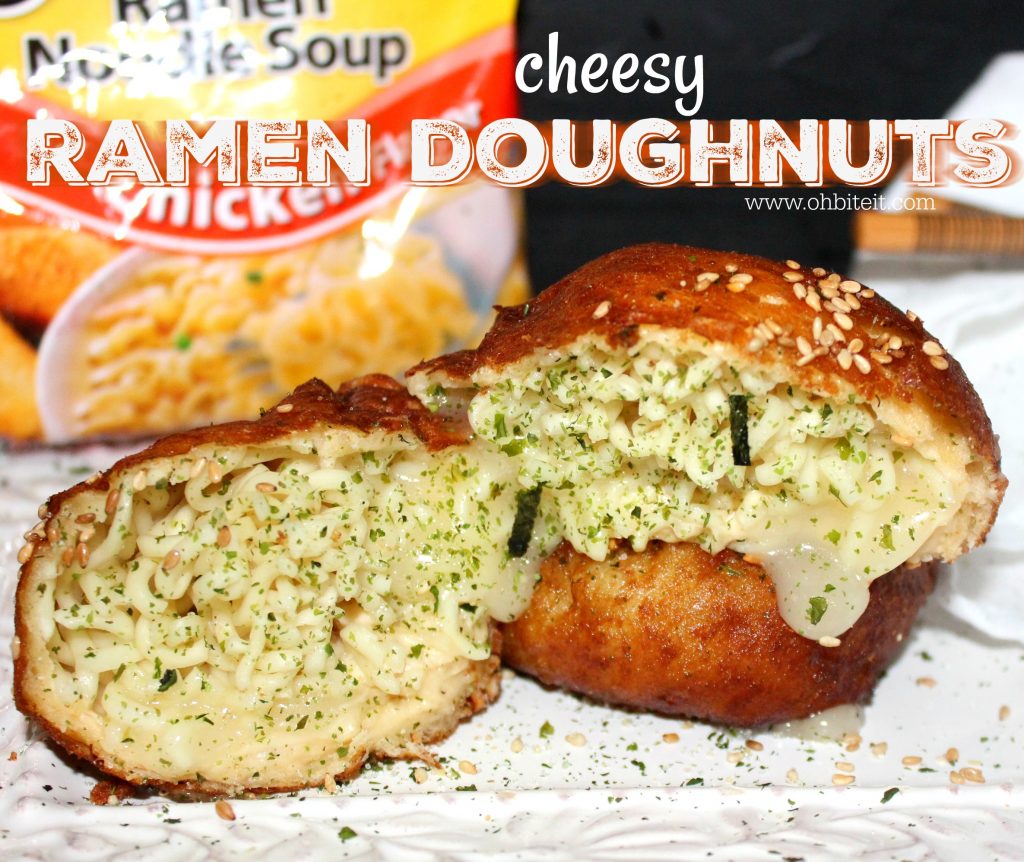 What you'll need:
2 packs of Ramen.. your fave flavor
2 containers of seamless crescent dough
2 oz. fresh mozzarella
1 egg mixed with a splash of water for egg wash
A 3″ circle cutter
oil for frying.. I used veg.
sesame seeds for garnish
Directions:
Boil up the noodles with the enclosed flavor packets…
Then roll out the dough.  Lay out the cooled noodles evenly onto the dough, and place the sliced cheese on top.  Roll out the other dough sheet, and place it on top.
Dip the cutter into the egg wash, and cut out your doughnuts.  You will definitely need to work them in your hands to ensure that the dough is completely covering all the noodles.  
Place them into the fridge for approx. 15 minutes before frying.  Then fry them up, one at a time in the hot (350 degree) oil, until golden on all sides.
While they're still warm, sprinkle them with some sesame seeds and some asian spices if you'd like…
Serve them warm..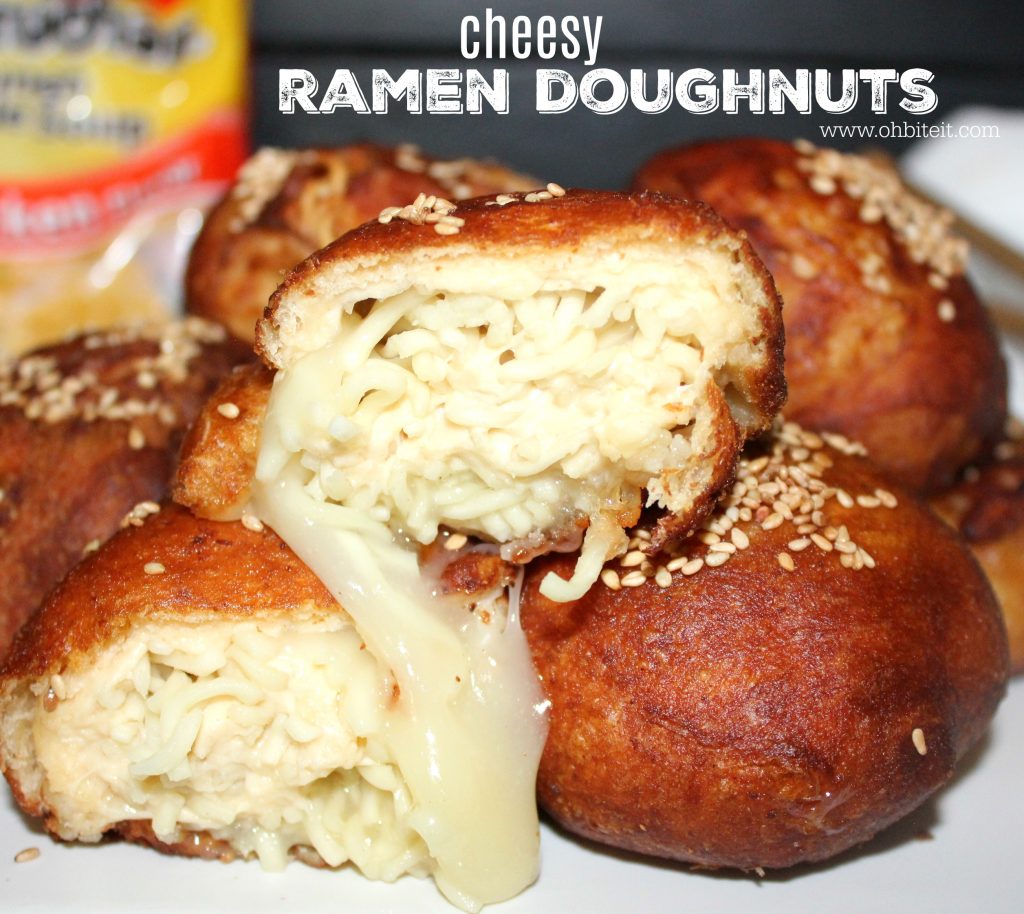 …and DIG IN!  ~Enjoy!  🙂