I'm not sure what I did to deserve this, but out of nowhere I received an email from Chef's Foundry asking if I'd like to try one of their ceramic-blade knife sets, with "no strings attached and nothing in return".  I don't think I waited all but 2 seconds before I answered "YES!" .. but tbh, in the back of my mind, I was thinking.. oh, this is funny~ nothing will ever compare to the incredible German knife set that I use every. single. day.. but.. I'll have an open mind, and give them a fair try.
And a fair try I did give them.. and what can I say?  Something has happened that I never-EVER thought would or could happen!  These Chef's Foundry knives are equal to (if not even, dare I say.. better than) that SO popular German knife manufacturer we all know and love.  And I'm not exaggerating!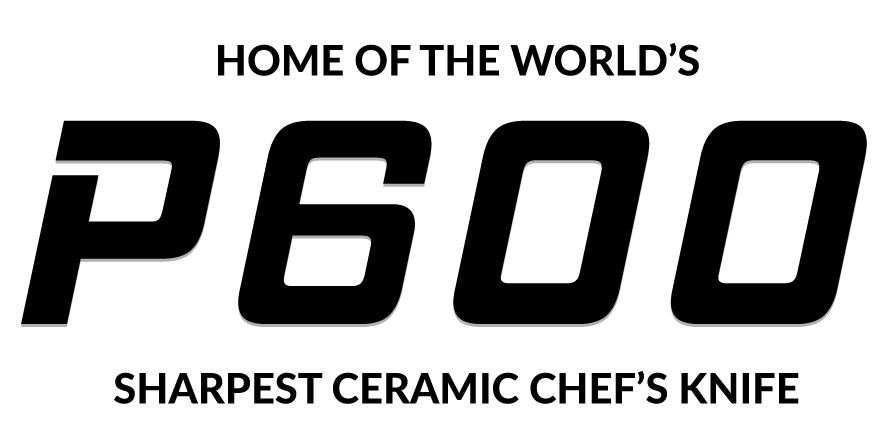 These knives are not only beautiful, but they are a dream.  The slice like nothing I could have even imagined, and with ease.  They have now become my kitchen staple and I'm never looking back!  Affordable and amazing~  give these babies a try.. and get to chopping .. see for yourself~ you will LOVE them!
WITH THE P600's, YOU CAN DOMINATE YOUR KITCHEN!
10x Sharper & Harder Than Steel: The Zirconium Ceramic our P600 blades are made from is the hardest material known to man other than diamonds. This means faster, more precise cutting.
Light Weight Yet Robust: You won't believe how pleasant the P600 knives are to handle! Not only do they perform better than steel knives—they alsofeelbetter.
Versatile: Perfect for chopping, dicing, slicing, paring, julienning, carving and so much more.
75% Special Launch Discount + FREE Shipping: The full P600 Ceramic Set usually costs $276 and includes:
⇒ 8" P600 Chef's Knife (MSRP $139)
⇒ 6" P600 Utility Knife (MSRP $99)
⇒ 4" P600 Paring Knife (MSRP $38)
HOWEVER for our special product launch we're offering the entire P600 set at only $69 shipped!
That's right, we're even throwing in free shipping.
That's an outrageous saving of $207!