Happy Taco Tuesday everyone!  YES! .. A day dedicated to Tacos~  ahh.. what a time to be alive!  
Today, I thought it would be fun to ditch the beef & cheese (I know that 's crazy talk.. but hang on) .. and bring on some cinnamon roll taco treats!  
Each bite of the warm, cinnamon-crusted cinnamon roll is succulently stuffed with warm apple pie filling and fills your mouth and soul with the most deliciously sweet taco-combo EVER.
It's true.  I've taken a cinnamon roll, and taco-fied it.. then filled it with apple pie goodness, whipped topping, generous drizzles of cream cheese frosting, caramel, .. and white chocolate curls.. Oh Lawd!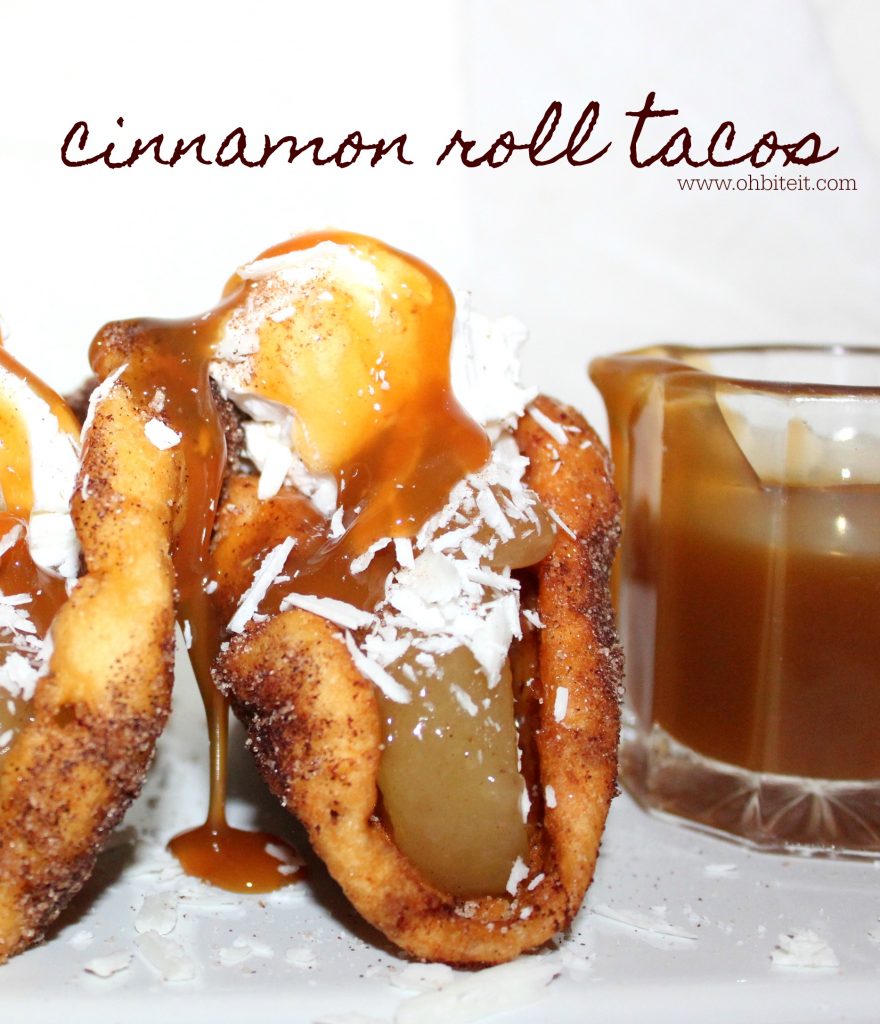 Uhmmm YEAH!  All I can say is.. MAKE LOTS! 🙂
What you'll need:
1 container of cinnamon rolls (8 count).. with enclosed frosting
1 can of apple pie filling
1 cup cinnamon sugar.. mixed to taste
caramel topping
white chocolate.. made into curls if you'd like
oil for frying
Directions:
Roll out each cinnamon roll..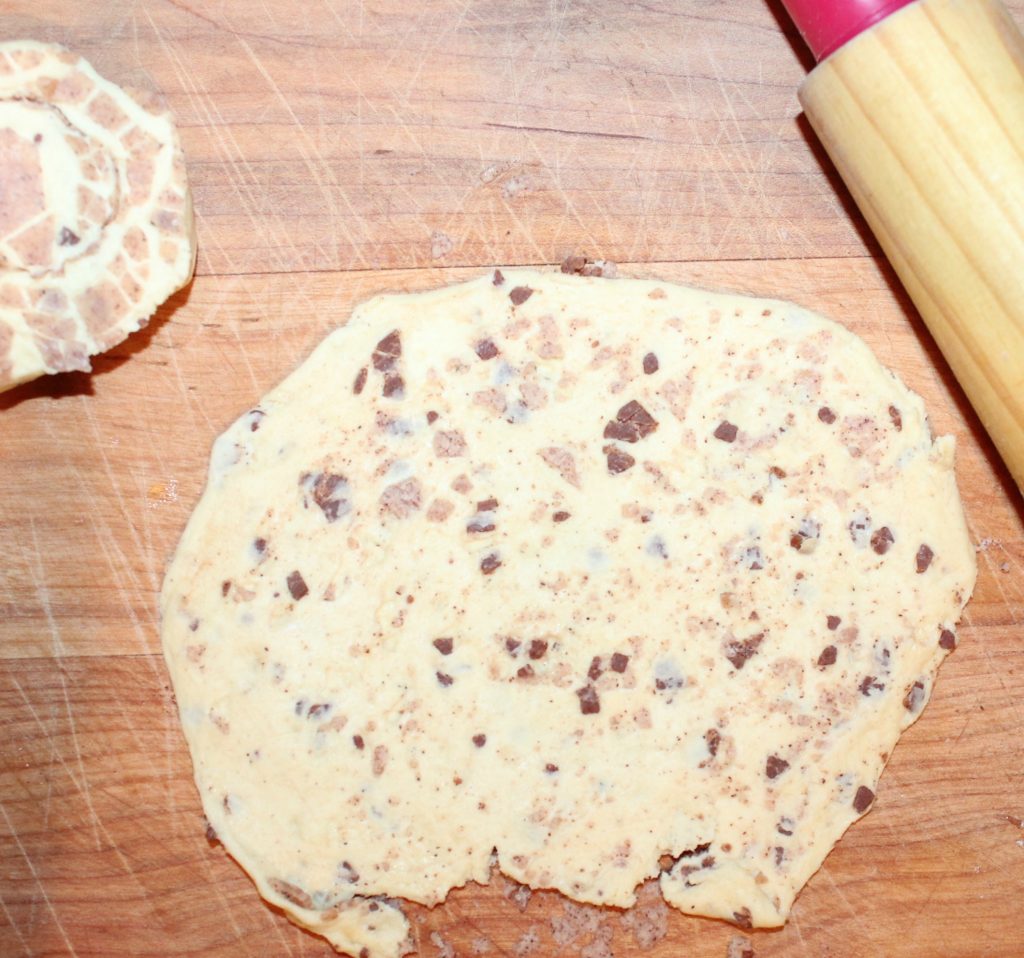 Fry it in shallow oil just until evenly golden on both sides…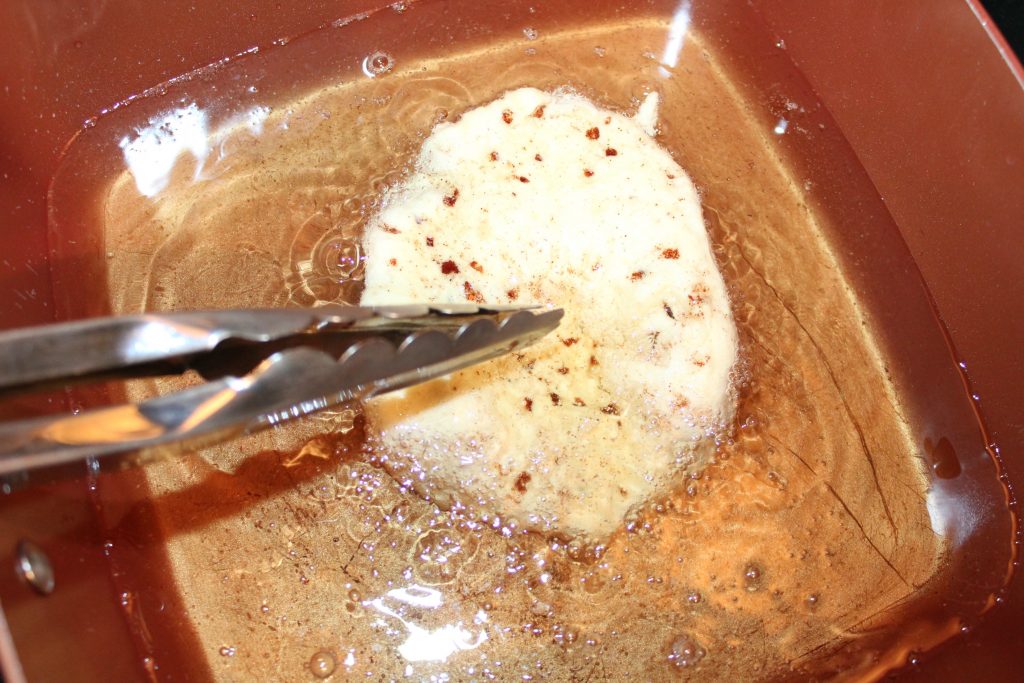 Gently & carefully fold the hot cinnamon roll into a taco shape, of place it over the edge of a plate or cake pan to form the shape.. then toss both sides evenly into the cinnamon sugar mixture…
Now warm up the apple pie filling, and fill those cinnamony taco babies up…
..top with some caramel…
..don't forget the cream cheese frosting, and white chocolate curls…
AND some caramel… because YUM!
DIG IN!  ~Enjoy!  🙂