I've been in love with all things spring rolls lately, and when I say 'in love', I mean TRUE LOVE!  Like spring roll-love in all forms,.. steamed, cupped, rolled, and ,, yes… FRIED!  Something super magical happens when that simple paper-thin, rice wrapper hits the hot oil, and right before your eyes, simple becomes something absolutely amazing!
This time, that 'amazing thing', is the good-old cinnamon roll!  Yep~  a sweet, tender, gooey, buttery, cinnamon roll is snuggled tightly inside a flash-fried, super light & crispy spring roll wrapper, creating the BEST dessert you'll ever have.. no lie!
At first you'll crunch through the lightest, airiest, crispiest, crunchiest shell EVER.. and then literally, sink down deep into the softest, most melt in your mouth cinnamon roll that has ever existed.  One sweet plunge deep inside some creamy frosting and you're done~ I'm not exaggerating, not AT ALL~  Go do this, and in a matter of minutes.. you'll believe me!  🙂
What you'll need:
1 container of Cinnamon Rolls with enclosed frosting~  OR you can whip up your own.  Either is equally as delicious!
Spring Roll wrappers.. Rice wrappers
oil for frying~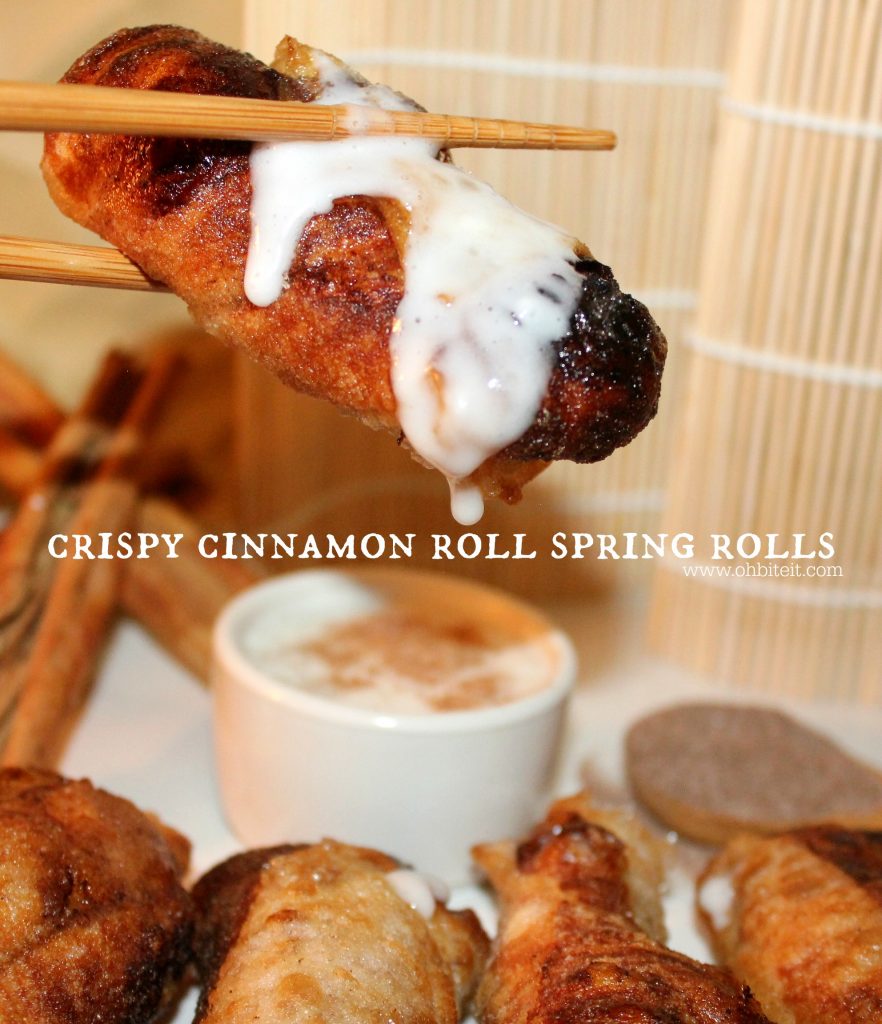 Directions:
Dip the wrappers into warm water for approx. 5 seconds…
Place the cinnamon roll in the center of the wrapper…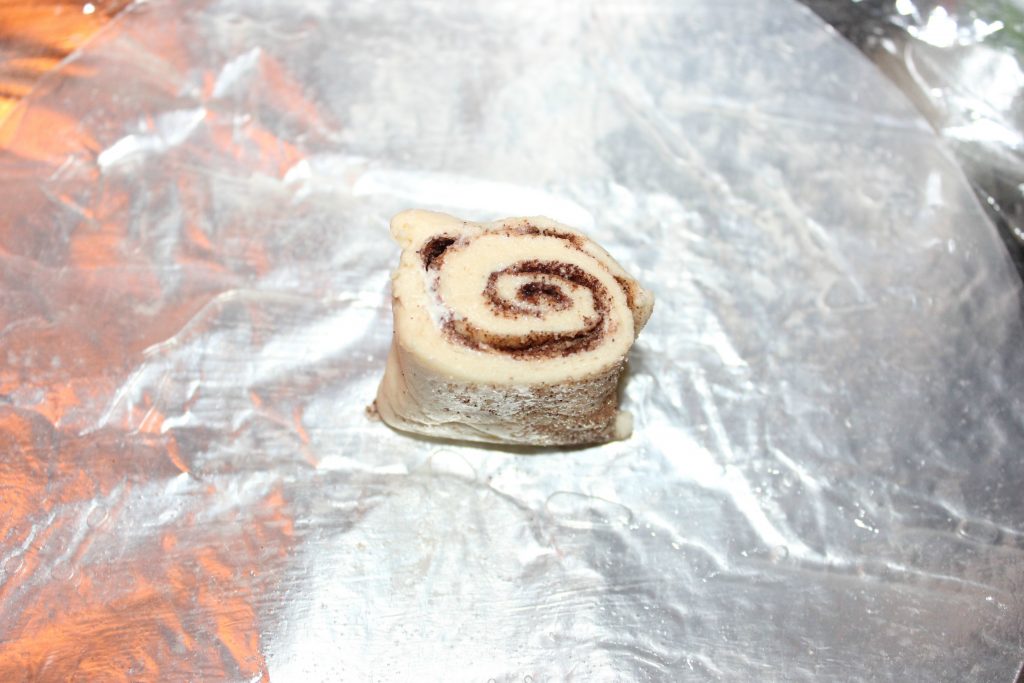 Roll it out just a bit…
Nice and tight..
Then fry them, one at a time in the hot (350 degree) oil, just until they're golden, and firm enough to safely dip deep inside that amazing frosting!
Ohhh… yeahhhh! 
Serve them warm…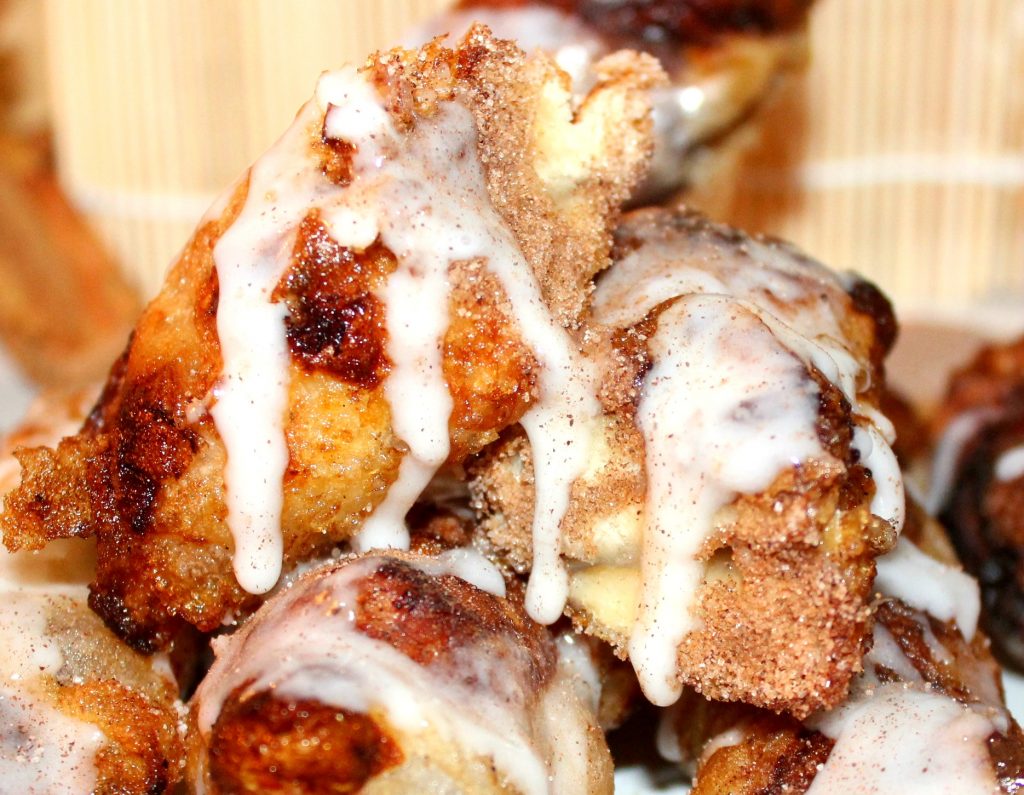 One isn't enough…
There you go!!  DIG IN!  ~Enjoy! 🙂