Every day once in a while, I wander through the grocery store like a zombie.  Mostly because I'm there all the time.. but sometimes every time it's because of the evil bakery department that I'm forced to walk past, you know.. on my way to the veggies.. haha.  
But that bakery department gets into my soul every time.  And this time, there was some fresh garlic bread (and when I say "fresh"… I mean still steamy) that had just been put out, and like a sign from the carb-angels above.. I had a vision…lol.
My vision was of a huge, warm, buttery loaf of garlic bread.. stuffed with a delicious mozzarella-topped spaghetti dinner.  Now, I admit that the thought of a one-handed wonder of a meal appealed to me very much, because you know.. uh, less dishes.. BUT I also knew that I was onto something AMAZING!  
~And guess what?!  ..can you guess?  ,.. I was right!  
Each thick, savory, spaghetti-stuffed slice is like nothing you've ever had.  Not only is the combo out of this world, this dish is also your entertainment.  
Oh yeah… your friends and family will be speechless, other than the Oooh's and Ahhh's!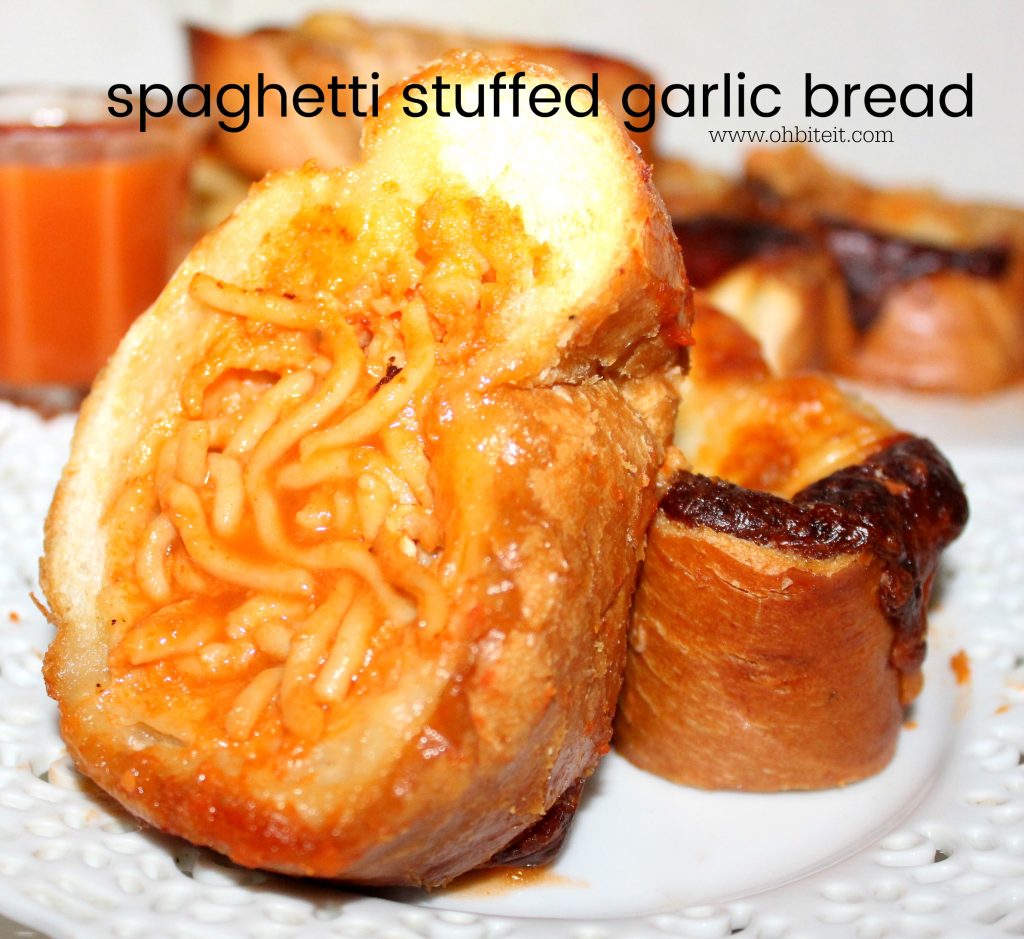 What you'll need:
one loaf of garlic bread.. either store bought OR made by YOU! 
2-3 cups of fully cooked/prepared and fully sauced spaghetti
1 egg
1/4 cup olive oil
2-3 tbsp. of butter.. melted
2 tsp. garlic powder (fresh chopped garlic is optional)
a dash of oregano.. to taste
1 lb. block of soft mozzarella.. sliced into 8-10 equally thick slices
Directions:
In a med bowl, combine the olive oil and the butter with the oregano.. melt until mixed…
Add the egg into the spaghetti, and gently fold together until fully combined.,
Now, slice the bread into evenly thick slices (approx. 1″ or so)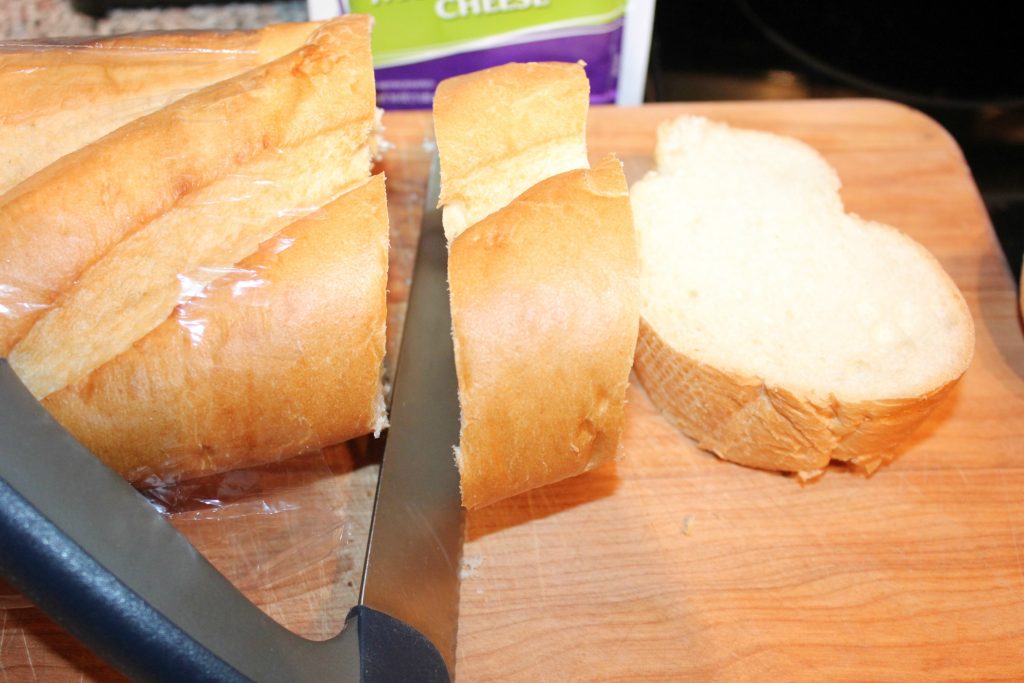 Carefully remove some of the bread from each slice, creating a "well" in the center.. **MAKING SURE NOT TO MAKE A HOLE THROUGH THE BREAD.. JUST A WELL THAT WILL HOLD YOUR SPAGHETTI!  DON'T REMOVE BREAD ALL THE WAY THROUGH THE SLICE.
Now fill that hole with a generous amount of spaghetti…
Brush the edges with the olive oil/butter mixture…
Top each piece of stuffed bread with a slice of mozzarella…
Bake on a sheet pan, at 350 degrees.. for approx. 25 minutes,OR until the spaghetti is firm.  TO prevent the cheese and bread from burning while the spaghetti fully cooks, simply cover the bread with foil when it starts to get dark.
Serve it up nice and hot…
Grab a slice.. or 3, for YOU!
And DIG IN!  ~Enjoy!  🙂