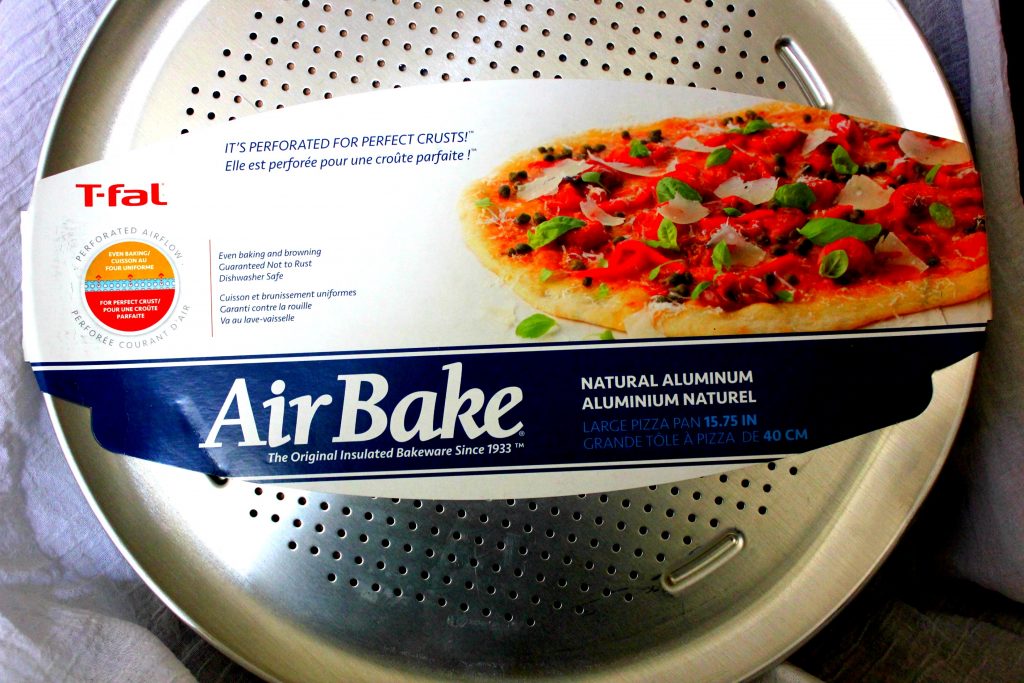 Holy cow friends,,, Happy National PIZZA Month!  That's right~  and entire month dedicated to all things Pizza.. what a time to be alive! And just in time, T-fal stepped up and made this month even better (which isn't easy to do) by offering this HUUUGE AirBake Pizza Pan to give you flawless, delicious, and fast pizza.. just the way you like it!
I'm talking about T-fal's time-tested quality, and top-notch manufacturing that is second to none! This pan allows for faster, even heating of the curst, creating a perfectly crisp pizza EVERY TIME! 
Pair this beautiful pan with T-fal's Ingenio Multi Grater, and now that beautiful pizza will be sprinkled with freshly grated cheese in style! Featuring etched blades that are even sharper than standard stamped blades, the T-fal Ingenio Multi Grater provides seamless grating in BOTH directions.  Even better, the cheese grated directly into the enclosed grater for a kitchen to table transger that's mess free!  The reversible blades (course and fine) easily separate for a quick clean-up as well..  
~And Happy National PIZZA Month! 🙂 

Be sure to check out T-fal on social as well.. and share the LOVE!