Imagine if you will, a world where you can enjoy a delicious caramel apple, that instead of almost ripping out your teeth on a cold, hard, sticky, apple-orb.. lets you sink your face gently into a fried doughy, buttery bite of warm, melty, caramel-coated, tender apple?!  
Do you see it?  Can you imagine this? Hopefully these images will help… because words fall short when it comes to accurately explaining the magnitude of magnificence that these bursting bites of carmel-apple goodness will bring to your lips.
Unlike traditional caramel apples… these apples are warm, tender, and easy to eat.. and even easier to make.  The caramel almost becomes one with the soft, juicy apple ..and that buttery fried dough keeps each succulent, melt-in-your-mouth bite all together!
To. Die. For!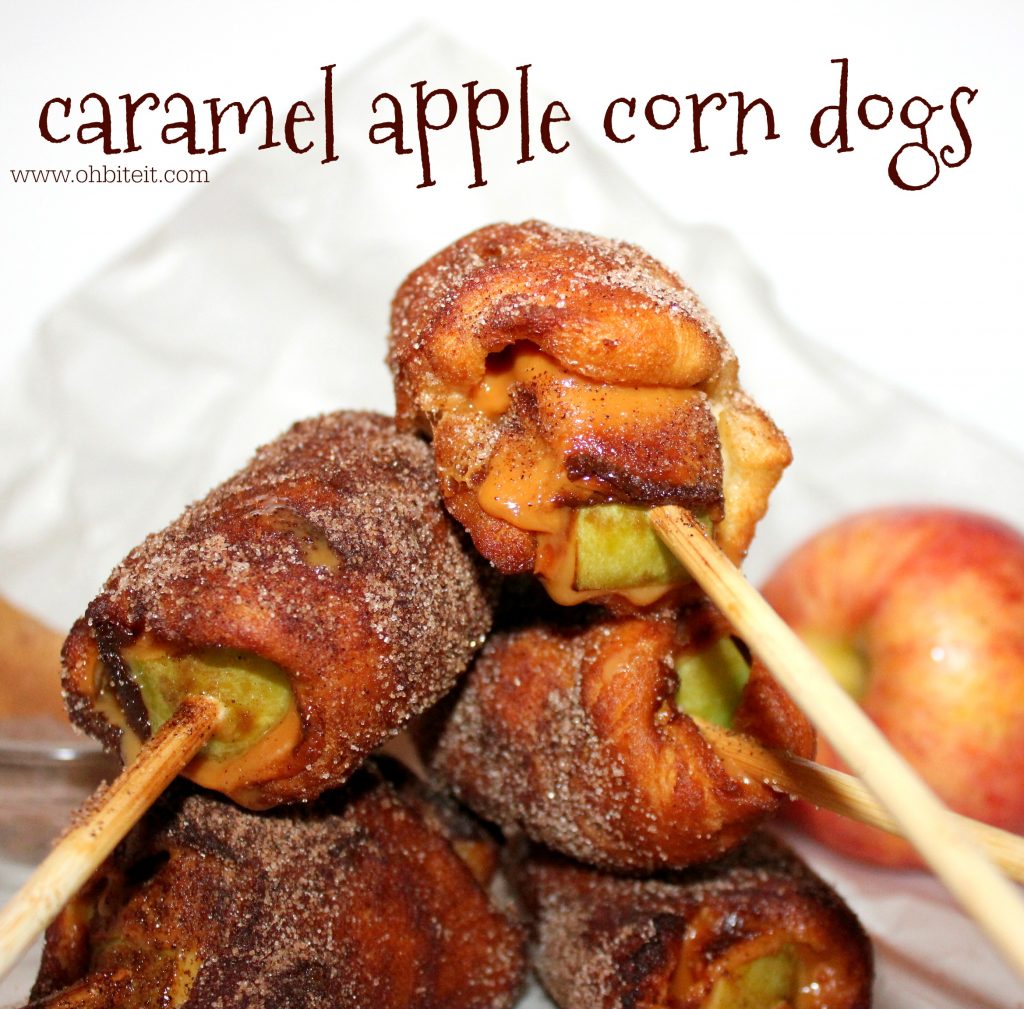 And I haven't even told you how easy these are yet..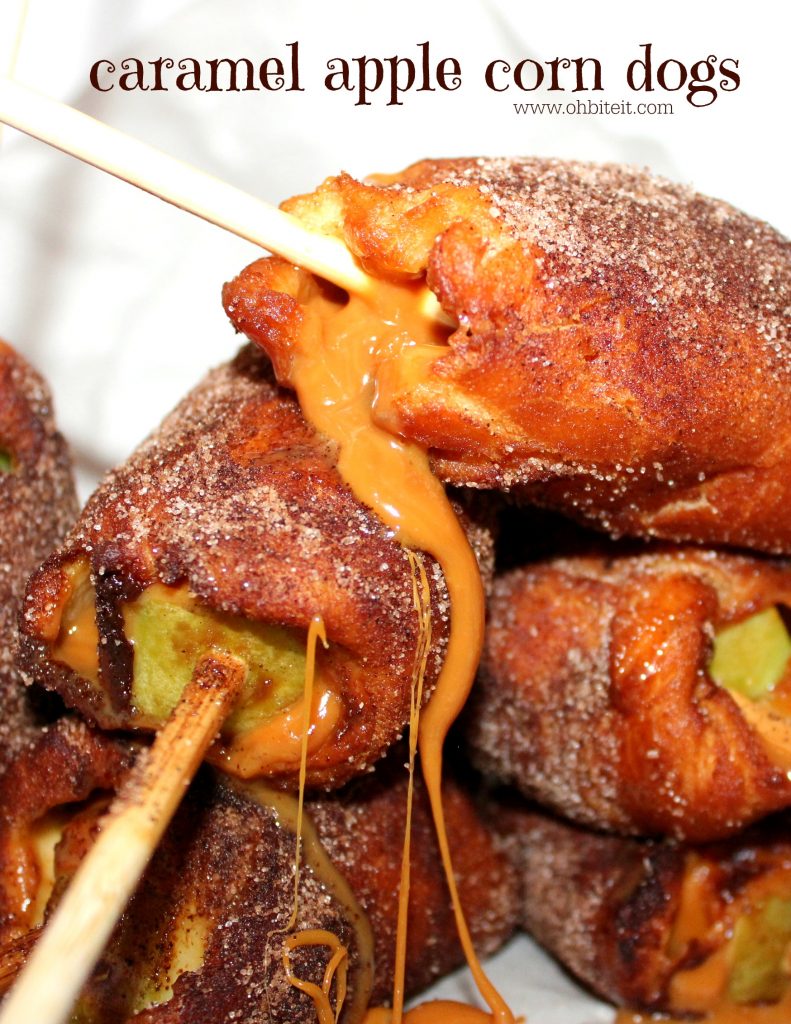 I mean, I know you don't come here expecting difficult..haha, but really.. these are almost embarrassingly easy.. almost!
What you'll need for 12-15 caramel apple corn dogs:
1 container of crescent dough.. either seamless or regular with the seams well-sealed by .. YOU!
1 package of caramel apple sheets
2 med/lg. apples… your fave variety
oil for frying
cinnamon and sugar for sprinkling.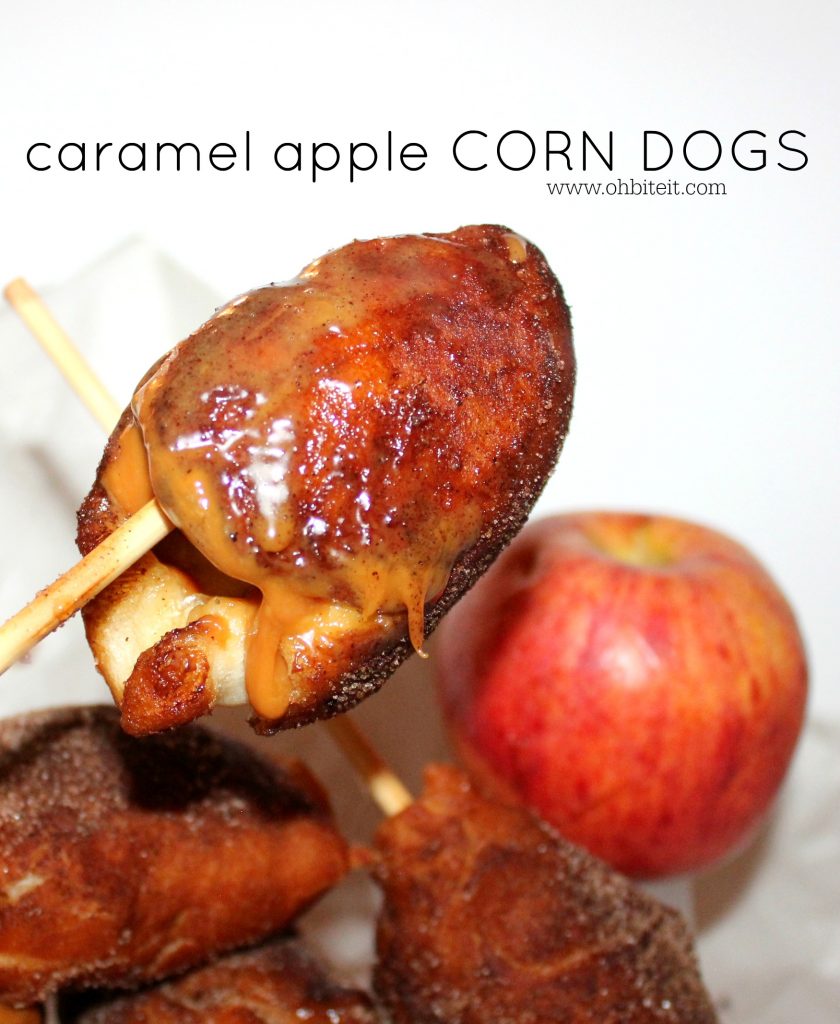 Directions:
Slice up the apple into evenly sized wedges…
Trim the caramel sheet to fit the apples…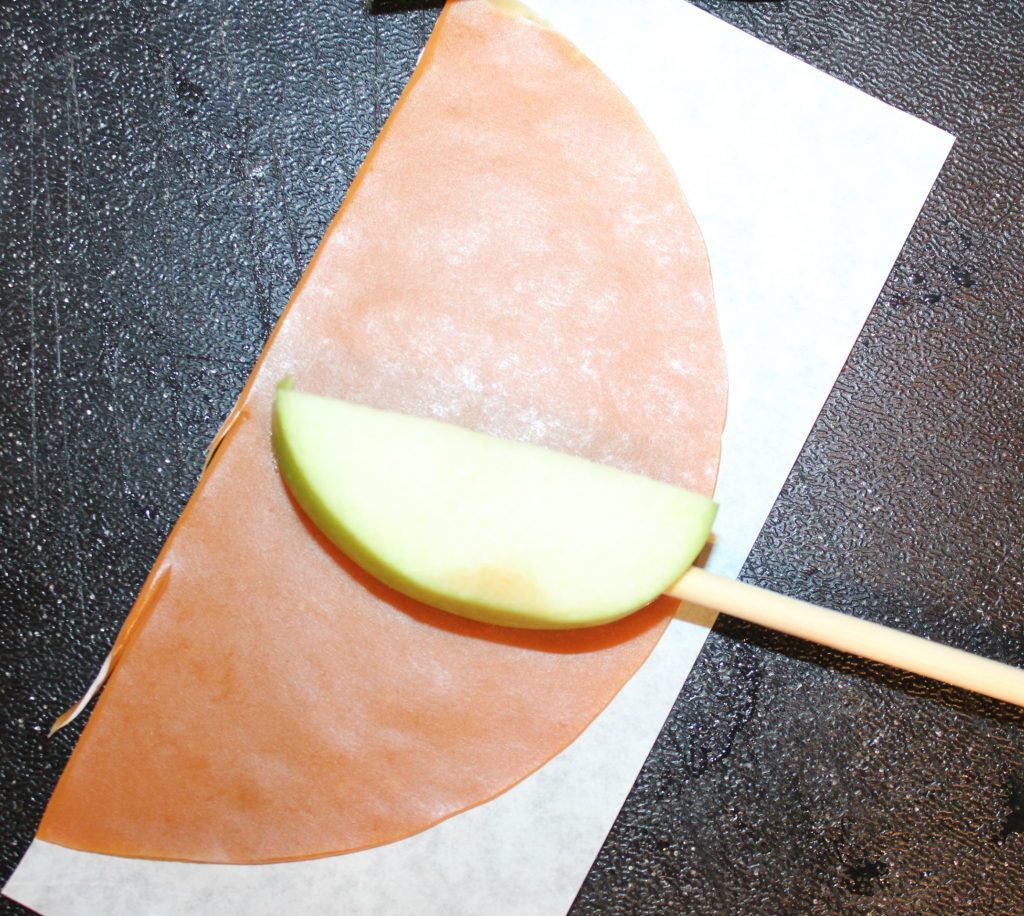 Wrap each apple wedge with the caramel…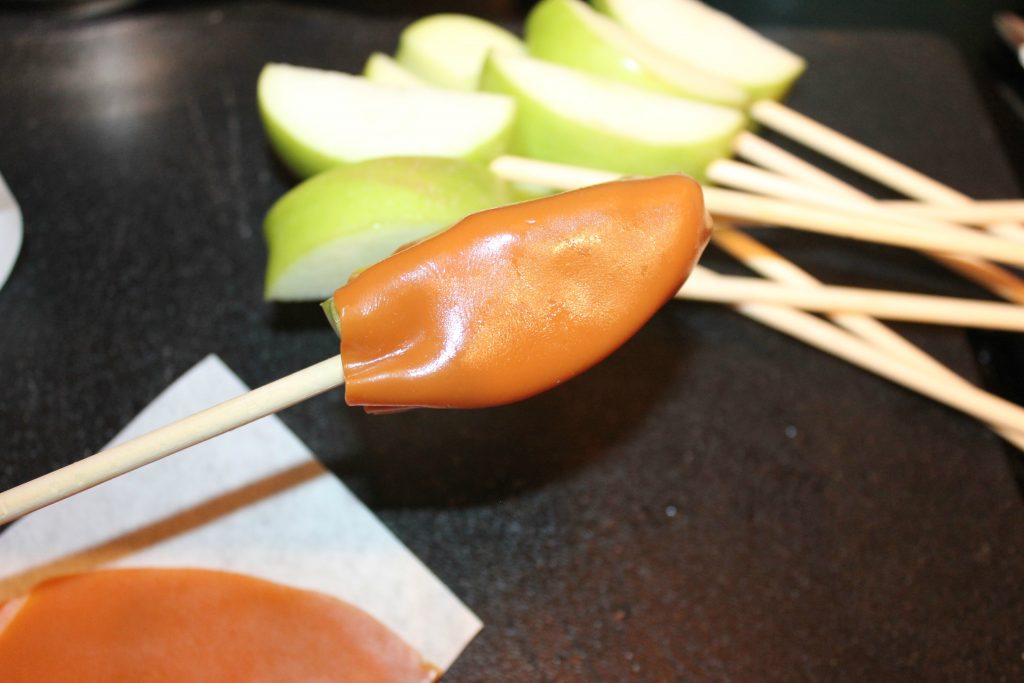 And then with the cut-to-fit-crescent dough as well…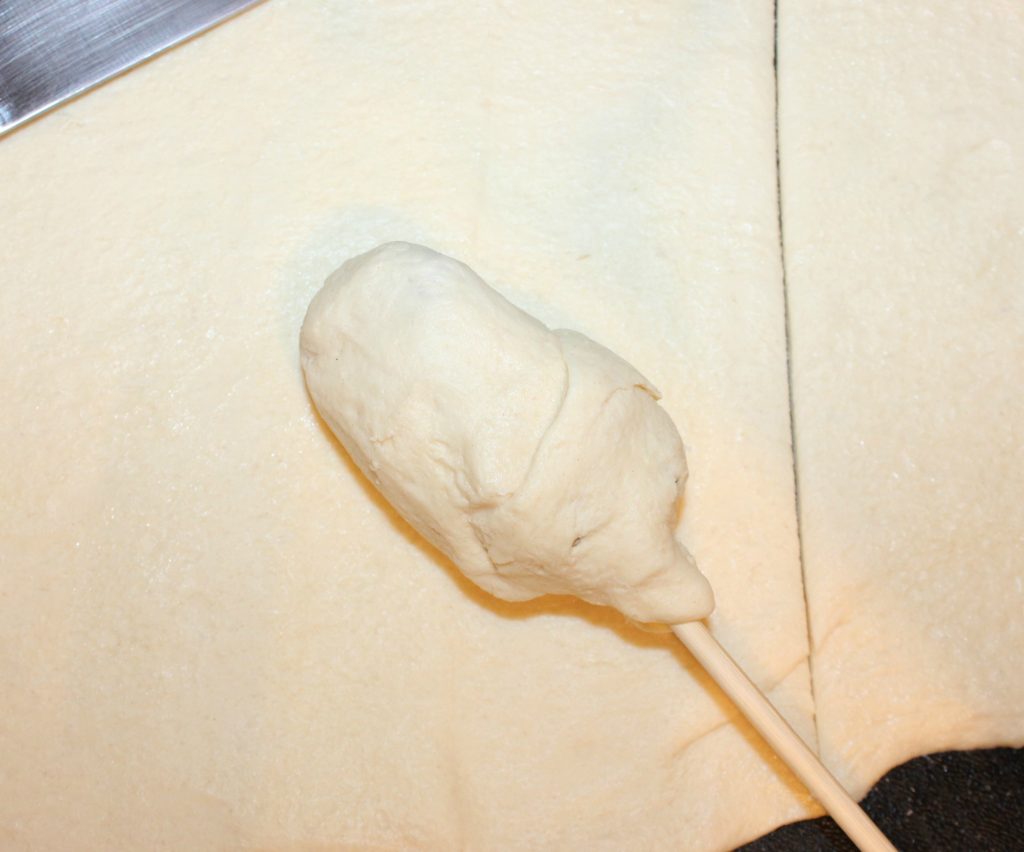 Now fry them up until they're evenly golden on all sides…
While they're warm, sprinkle them with some cinnamon sugar…
Grab one 4 for you…
Serve warm, gooey..
…and DELICIOUS!  ~Enjoy!  🙂