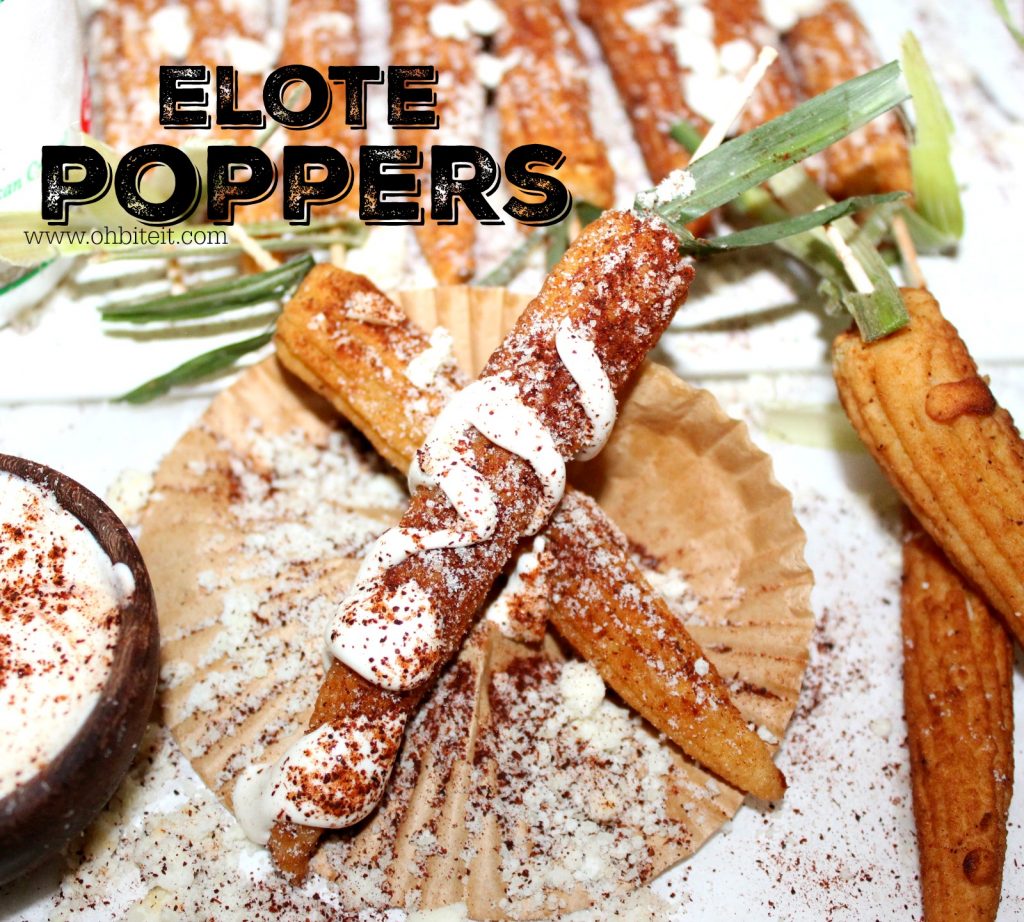 As some of you may know, I love to make big snacks little, little snacks big, — good snacks better.. and better snacks great..  or at least I try my 'darndest'..haha.  
This time, I was inspired by one of the best, most delicious, two-hand-required and super messy ..Elotes!  Don't get me wrong, there's totally nothing at all wrong with a nice, big.. super messy Elote.. but they're not exactly a couch or game-day-friendly food… which means you can enjoy them, but not at my house.. 😉 
These adorable baby Elote poppers are just as tasty as they are cute, and might be tiny, but pack the huge flavor punch of everything we know and love about traditional Elotes!  .. minus the mess!  
AND, because they're so eater-friendly.. you are all welcome to come to my house for the game, and eat these babies.. On. My. COUCH!  .. you're welcome!  
Each lightly crusted, super crispy, baby-corn-popper is slightly spicy with a creamy, cheesy topping that will make you the MVP of snacks.. prepare to get tackled!
~Make LOTS!
What you'll need for 12 poppers (increase ingredients accordingly for more):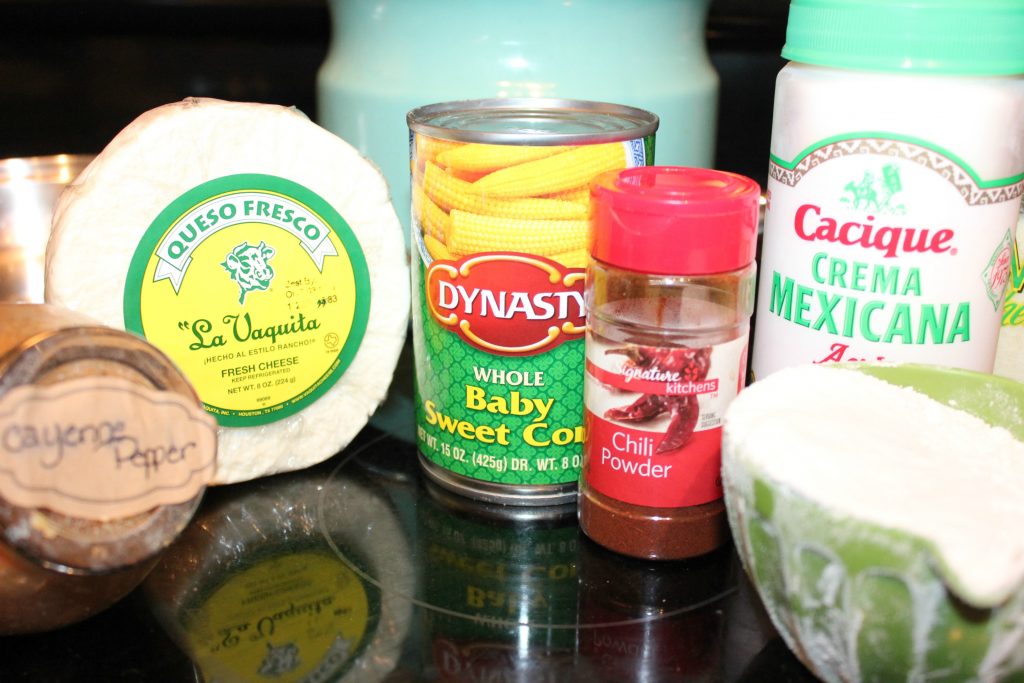 1 can baby corn
1 cup flour
1 tbsp. chile powder
1 tsp. cayenne pepper.. optional
salt and pepper.. to taste
oil for frying
toothpicks 
some corn husk strips… optional/just for decoration.
All the traditional Elote toppings.. to taste:
Mayo
Crema
Chile powder
Garlic powder
Parmesan
Mexican cheese.. crumbled.. and anything else you like!
Directions:
In a bowl combine the flour, chile powder, and dash of cayenne pepper.. mix well to combine…
Remove the baby corn, one at a time.. and evenly, but lightly coat in the flour…
Drop them into the hot (350 degree) oil, just until they're slightly golden…
Let them cool enough to handle them.
For cuteness~ top each baby elote with a piece of corn husk and secure with a toothpick.. you totally don't have to do this, but awww.. look at how cute it is..lol
Serve with some seasoned Crema and top with crumbled cheese…
Then DIG IN!  ~Enjoy! 🙂