Ahhh~ the good old, tried & true glorious Frito Pie!  That school cafeteria creation that was every kid's favorite day!
I mean, is there any savory 'pie' better than a perfect pile of fritos, chili, and cheese?  ..I think not.  Well, I should say.. 'I thought not!' . until now.  Dare I say that I found a way to take the Frito Pie that we all know and love, and elevate it to a level not yet reached by any other ordinary Frito Pie?!  It's true!   
Crazy right?!  I know.. Now your Frito Pie has its very own cake to call home.  A Corn Bread Cake that is, with layers of cheese and perfectly poked holes to capture all that warm chili way down deep inside of it.  Soft enough to sink your face into, yet strong enough to easily hold a crunchy blanket of crispy Fritos!  
~Jazz up Frito Pie night and make this dish, you'll be everyone's favorite friend!  🙂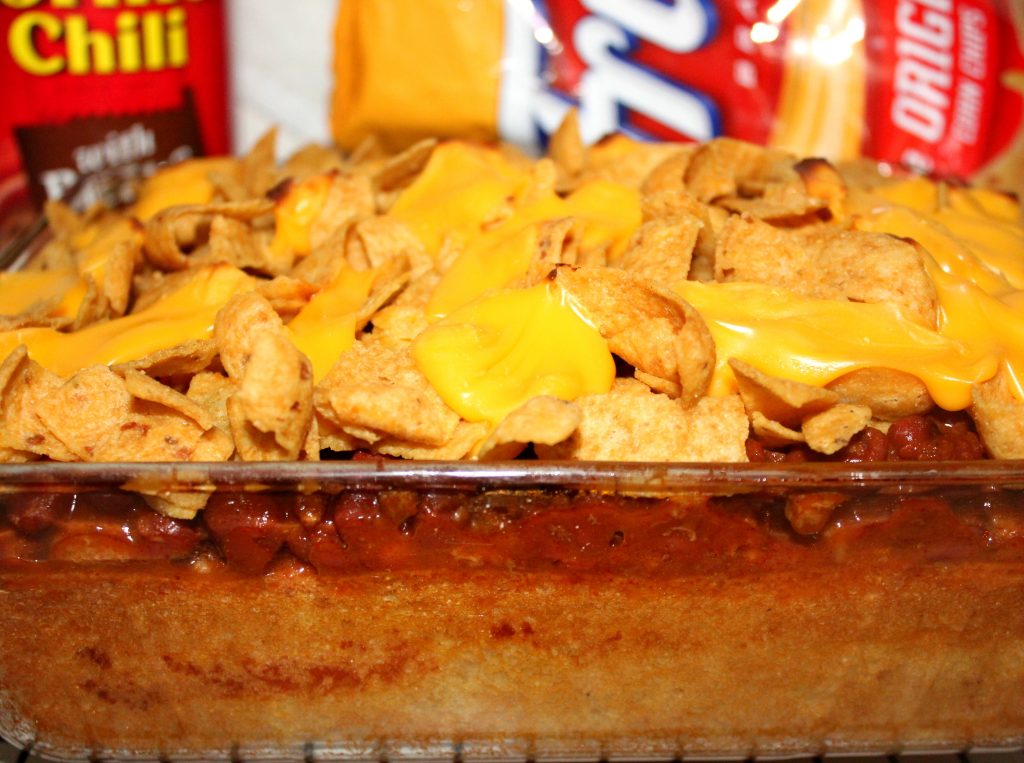 What you'll need:
One oven safe pan sprayed with non stick spray
2 – 8.5 oz. boxes of Jiffy Corn Muffin Mix
1 can of whole kernel corn with the liquid (DO NOT DRAIN)
1/2 cup creamed style corn
1 – 1lb. can of Chili.. such as Hormel
32 oz. box of Velveeta.. you'll only use approx. 3/4 of it.
2 eggs
Directions;
In a large bowl combine the corn bread mix with the eggs, can of whole kernel corn, and 1/2 cup of creamed style corn..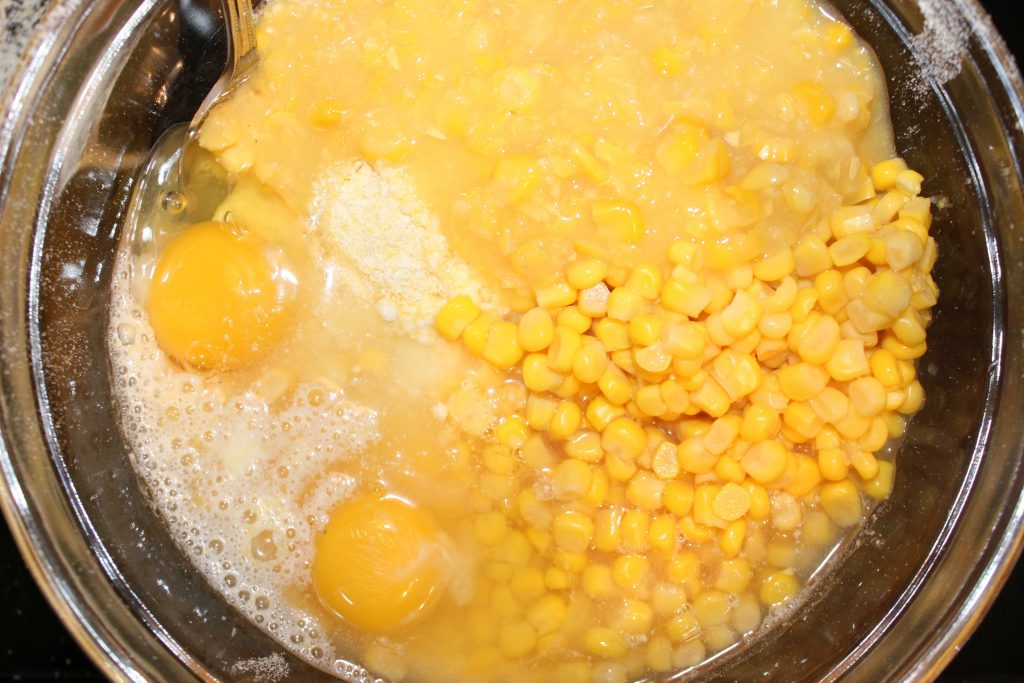 Now, pour half of the batter into the pan, and place 1 even layer of Velveeta slices on top of it…
Pour the remaining batter evenly over the cheese…
Bake it at 350 degrees for approx. 20 minutes, or until it's golden on top, and cooked through.  Gently using a knife handle or something similar, poke holes, evenly spread out, down into the corn bread…
Pour the chili all over the top, carefully pressing some of it down into those holes…
Then top the chili with a nice, generous layer of fritos…

Add a few chunks of cheese over the top .. because.. EXTRA!  
And bake it again for approx 5 minutes or so, just until the cheese melts, and the chili is nice and hot…
Serve it up…
And plate it up nice and hot…
Then DIG IN!  ~Enjoy!  🙂