Well, my love for taking the ordinary, and attempting to make it extraordinary is alive and well… as evidenced here with this super simple, but super delicious take on Undon noodle soup.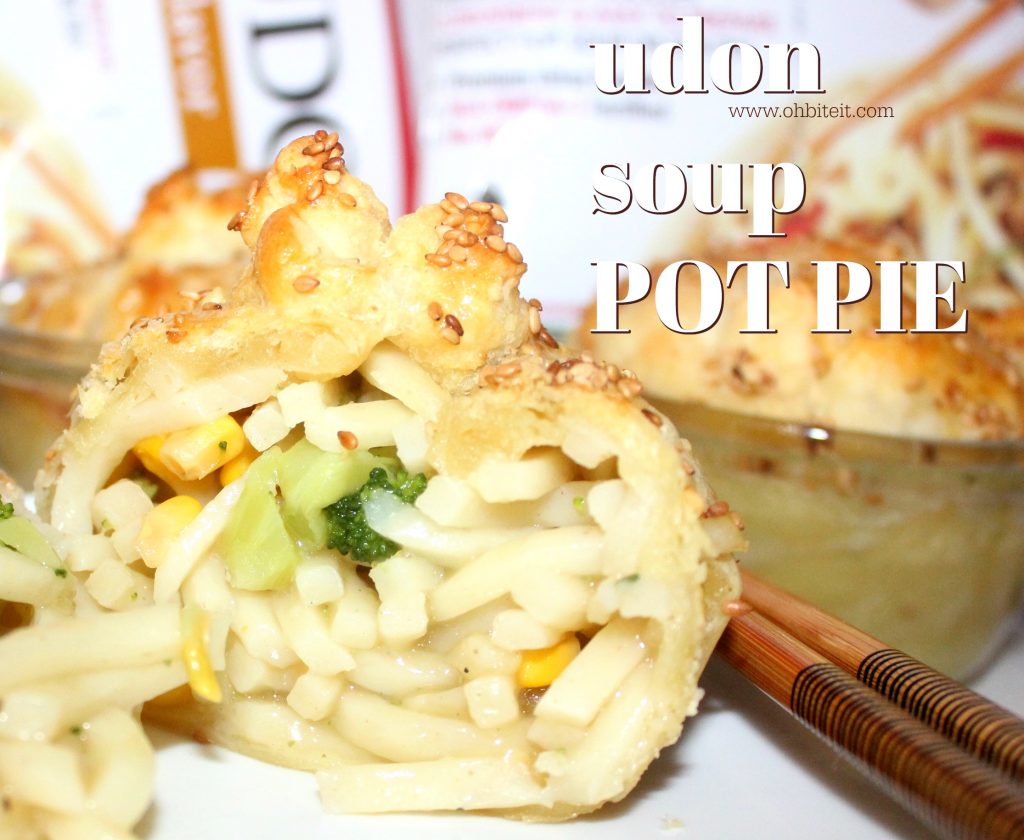 I'm talking about a magical mash-up of everything we know and love about Udon noodles.. colliding head-on with everything we know and love about pot pies.
These buttery and flaky pot pies hold a special surprise inside, in the form of umm.. Udon soup.  And not just any Udon soup… no way, this is Fortune Udon Soup.. which means JLS Foods time-tested quality and flavor are in each and every succulent, soupy, 'noodly', slurpy bite!
What you'll need for 6 pot pies:
6 oven safe 3″ bowls
2 packs of Fortune Udon Noodles.. I used the Mushroom flavor, and the Chicken flavor
You can purchase JSL Foods products at": Albertsons, Lucky's, Von's, Pavilions, WinCo, Target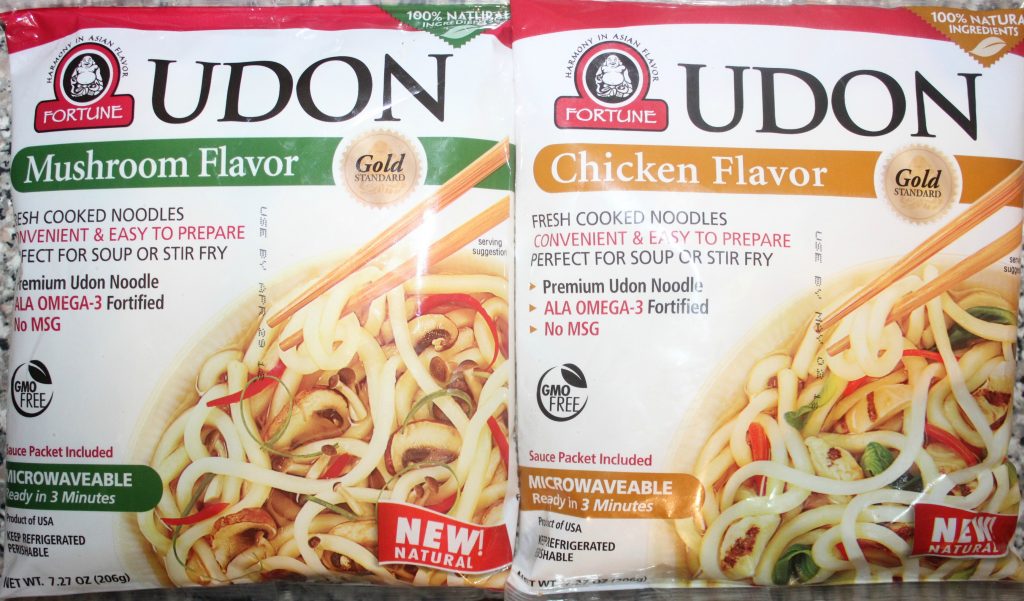 2 sheets (one box) of puff pastry dough.. cut into 6 – 4″ squares  
2 cups gravy.. either beef, or chicken flavor.  I used store bought, but you can totally make your own as well.
1 cup brocoli .. chopped
1 cup corn
1 egg … for egg wash
2 tbsp. toasted sesame seeds
Directions:
Spray the oven-safe bowls with non-stick spray and set aside.
Prepare the noodles (INCLUDING THE ENCLOSED FLAVOR PACKETS) according to the package instructions.. drain the water, leave the noodles in the pot, and set them aside.
Now add the gravy, corn, broccoli, (and any other veggies you'd like) into the noodles, mix well to combine, set aside…
Cut the puff pastry sheets into 6 even 4″ squares.. roll each square out just a bit. 
Place one dough sheet, gently down into each bowl, making sure not to poke any holes in it…
Scoop some of the noodle mixture into each bowl, just until they're generously filled…
Pinch the edges of the dough, and gently pull the dough up and over the noodles.. making sure there aren't any holes exposing the noodles.
Brush the pot pie with some of the egg, and a sprinkling of sesame seeds…
Now, into the oven at 350 degrees for approx. 15-20 minutes.. OR just until the dough is golden, and the noodles are hot all the way through…
Let them cool for a couple of minutes…
But serve them nice and warm…
Share with your BFF…
Like…YOU!  ~Enjoy! 🙂
Be sure to follow all of JSL Foods social media links and share the LOVE!