Happy National Blueberry Pancake Day, everyone!
What a time to be alive.. right?!  I couldn't let this day pass me by, without a sweet, celebratory stack now could I? .. Nope!  And as if the day couldn't get any better~ well, it did.  
Not only did I get to indulge in beautiful blueberry pancakes, but I did it in style.. and with ease, thanks to T-fal and their incredible line of kitchen products!
Thanks to T-fal, and their amazing citrus juicer, I started my morning off right, with fresh-squeezed juice!
Then, I freely flipped the fluffiest pancakes EVER with no sticky-suffering in sight…
All thanks to T-fal's sleek, and functional silicone spatulas, and spoons, which helped me stir and scrape every last bit of batter from the bowl! 
And the final creamy, blueberry pancake result was AMAZING!
The addition of the creamy, sweetened condensed milk drizzle.. just took these babies to the next level of pancake perfection!
DO THIS:
Simply whip up some of your fave pancakes, stir in some blueberry topping and/or fresh blueberries, and drizzle the entire stack with more fruit and some sweetened condensed milk… yeah, that's as simple as it gets!
Then DIG  IN!  ~Enjoy! 🙂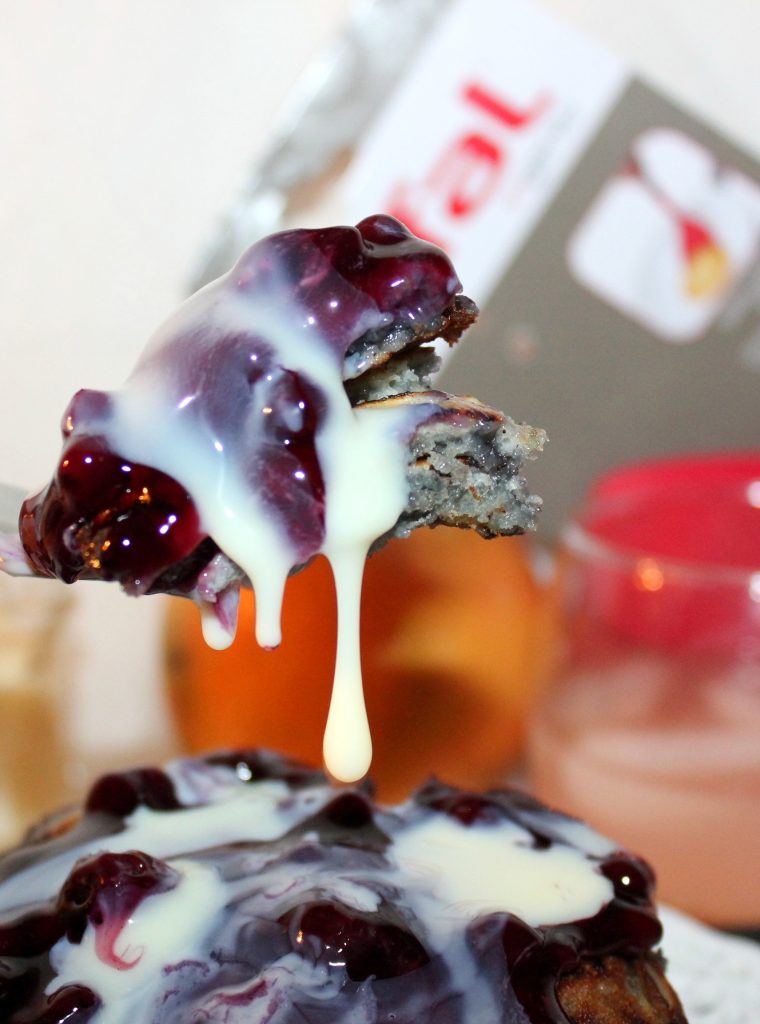 Also, be sure to check out T-fal and their amazingly affordable, time-tested, kitchen essentials to make your food, and your life deliciously incredible.