Hang on tight friends, this is a culinary collision of the best fall flavors imaginable, and if it's wrong.. you won't want to be right! Seriously, if you like spice, if you like apples, if you like pie.. if you breathe air, you will LOVE this mouth-watering-mash-up.
My New Mexico roots are alive and well in this recipe and let me just say… once you try this apple pie, you'll crave it forever.  I knew that only the best chile would do, and that's where Hatch Green Chile comes in.  Hatch is the one, the only go-to source for authentic, top quality, flavorful chile on the planet.. yes, it's true, on the planet, quite possibly the universe!
Each perfectly balanced, flavorful, sweet and slightly spicy bite will fill your belly and your soul with the southwest taste of fall.  Whip this up for your office pot luck, dinner party dessert, or just as a new fall dessert tradition, and you'll fall in LOVE!
What you'll need:
i deep dish refrigerated pie crust (OR, you can totally make your own)
3 – 8.5 oz. cans of apple pie filling
1 lb bag of Hatch chopped green chile
1 box of refrigerated pie crust.. (2 pack) I used pillsbury
1 egg with a splash of water for egg wash
Directions:
Drain the chile of as much liquid as possible…
In a large bowl, combine the apple pie filling with the green chile..
Place the bottom crust into an oven-safe pie plate (as a spill-over safety measure) …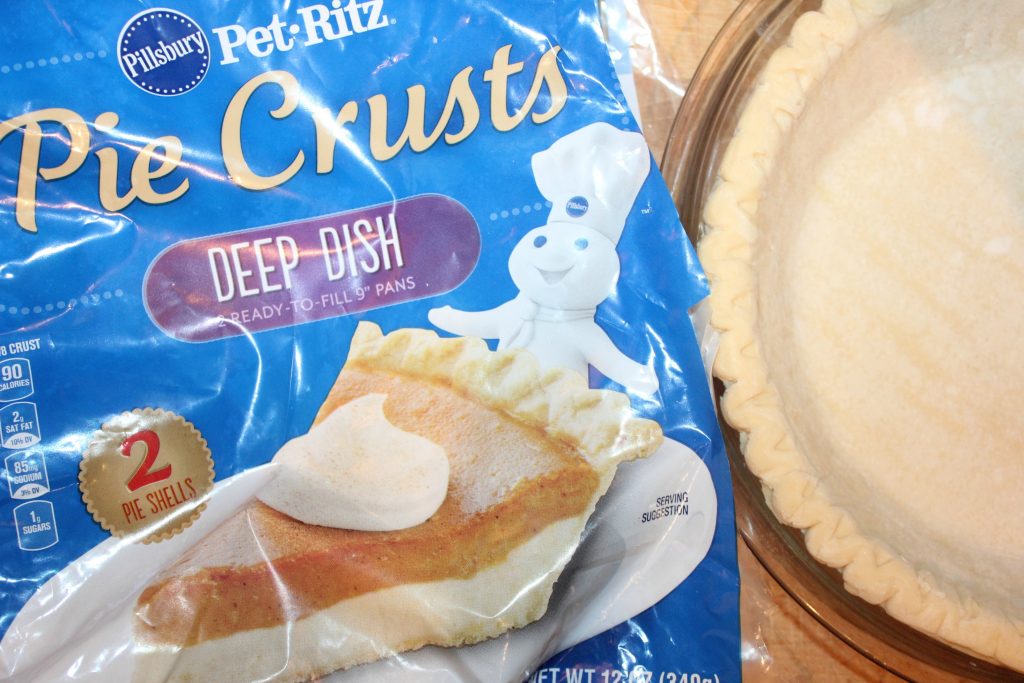 And pour the filling into the deep dish crust…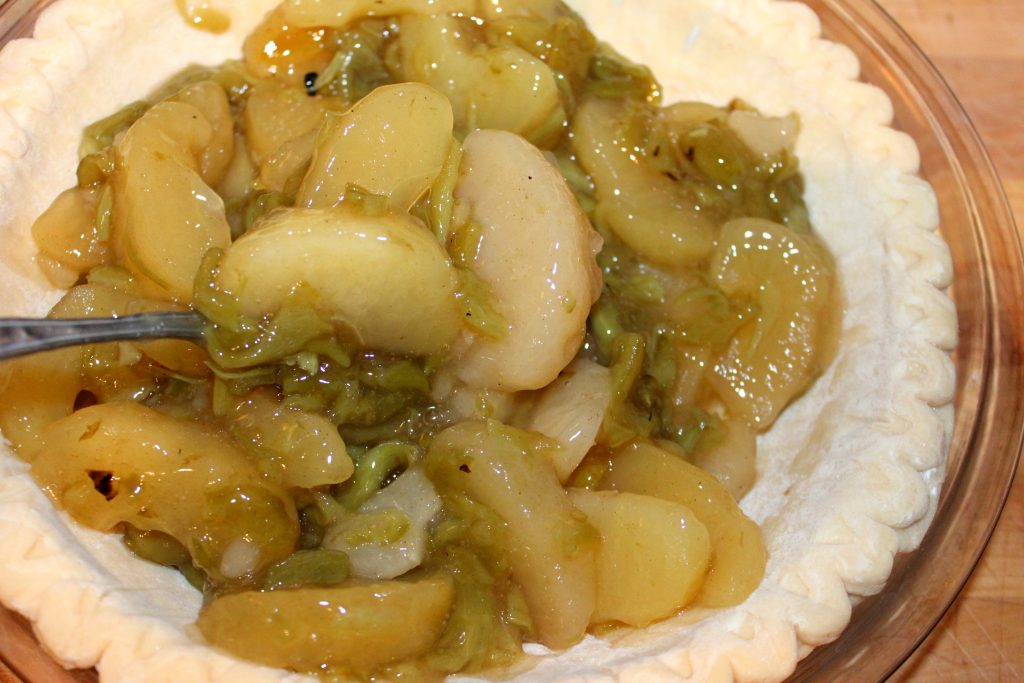 It will (and should) fill that crust ALL the way up to the top.. YUM!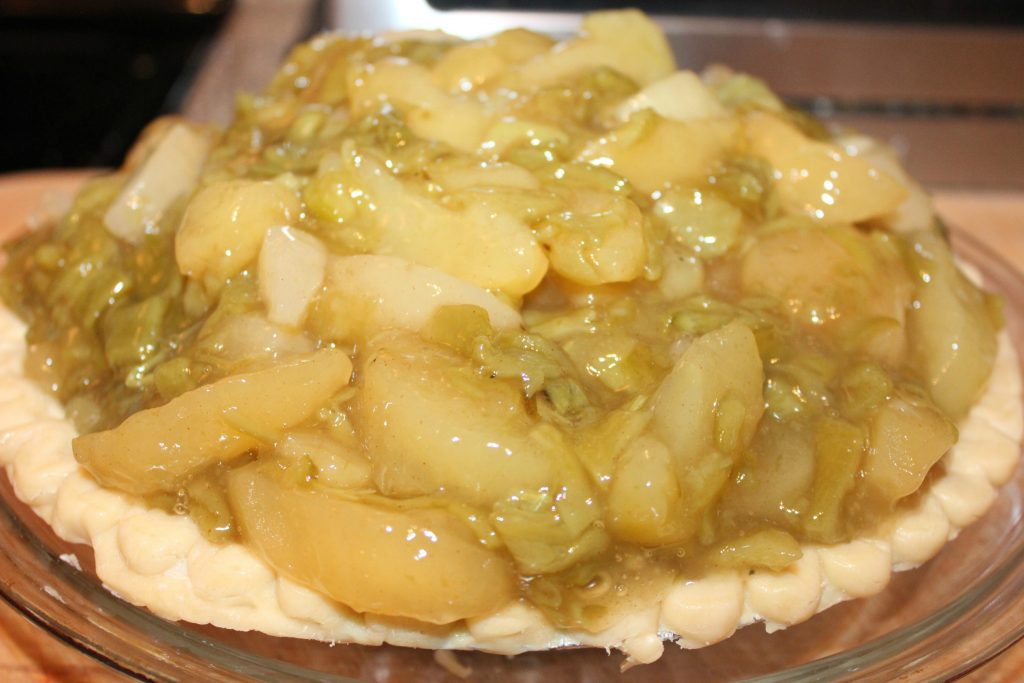 Prepare the pie top, I did a lattice design with a very amateur chile lol , but it's up to you…
brush the crust with the egg wash…
bake at 350 degrees for approx. 45 minutes, until the pie is hot all the way through and the crust is golden.. (cover the crust with foil to prevent burning as the pie cooks, if necessary) 
Let it cool a bit, but serve warm, with a scoop of whipped topping if you so desire!  ~Enjoy!  🙂