**See the bottom of the page for the details on how one of you can win 

seven different premium

, hand-crafted Man Cave products!!

Not only is every bite top quality, but there is actual integrity behind the craftsmanship of each unique and delicious variety, and you can taste it!
About Man Cave Craft Eats
Man Cave Craft Eats strives to make the best meats possible, obsessively handcrafting a range of products created in micro batches, includingJalapeno & Queso Fresco Turkey Patties, Beer, Bacon & Cheddar Bratwurst, Chicken & Waffles Breakfast Sausage and more, with recipes continuously tweaked to perfection. Founded in 2010 with its start at the Minneapolis Farmers Market, Man Cave Craft Eats has rapidly grown a fan-following for its innovative flavor profiles and quality products, now available at nearly 3,500 stores nationwide. Committed to helping feed those in need, the company introduced its Bite Back initiative in spring 2017: For every Man Cave Craft Eats item purchased, the company will donate a meal to those in need. With more than 850,000 meals donated in 2017, Man Cave Craft Eats is on track to donate 1 million by spring 2018. To learn more, visit mancavecrafteats.com, and follow along on Facebook and Instagram.
This is what I fell in love with.. everything from their stellar packaging, to their unmatched attention to every little detail, to their top quality food.. and OH, the variety! >>
Reisling, Kale & Smoked Gouda Chicken Sausage

Mac & Cheddar Cheese-Stuffed Beef Links

Bacon, Egg & Cheese Breakfast Links

Renegade Chefs' Blend Premium Grind

Skinny Dipping Chicken Premium Grind

Italian Sausage with Prosciutto Premium Grind

Jalapeno & Quest Fresco Turkey Patties
 
DAVID VS. GOLIATH
WE ARE A COALITION OF CREATIVE MINDED, RENEGADE FOOD GEEKS. OUR DRIVE TO CREATE AND DESIRE TO DISRUPT ARE THE CORE OF MAN CAVE. WE ARE INDEPENDENT, WE ARE DAVID. OUR GOLIATH BEING THE MACRO MEAT INDUSTRY. WITH RENEGADE ABANDON WE CHARGE FORWARD TO DELIVER MICRO BATCH GOODNESS. WE ARE HERE TO SLAY THE GIANT.

AT MAN CAVE WE ARE NOT CHEF INSPIRED. WE ARE CHEF CRAFTED. OUR EMPHASIS ON QUALITY OVER QUANTITY IS EVIDENT IN EVERY BITE, WITH CREATIVITY AT THE CORE OF OUR CRAFT.
KNOWING WE DIDN'T GET HERE ALONE, WE BELIEVE IN PAYING IT FORWARD. ACCESS TO FOOD IS A HUMAN RIGHT, NOT A PRIVILEGE. OUR BITE BACK PROGRAM IS JUST AS MUCH A PART OF US AS CRAFT AND INNOVATION.
THE SPARK
MAKING THE MOVE FROM RURAL MINNESOTA TO THE U OF M MINNEAPOLIS BROUGHT MANY CHANGES FOR MAN CAVE FOUNDER, NICK BESTE. BEING A FOODIE, THE TRANSFORMATION RESEMBLED DOROTHY STEPPING OUT OF THE FARM HOUSE INTO A COLORIZED LAND OF OZ. AMONG THE ARRAY OF RESTAURANTS AND BOUTIQUE GROCERS WAS A VOID FOR HIM. THE HOME TOWN MEAT MARKET WAS THE MISSING LINK. COMBINING A SMALL CRAFT MEAT MARKET WITH THE RENEGADE CREATIVITY OF AN INNOVATIVE RESTAURANT WAS THE SPARK. THE VENUE WOULD BE A BOOMING OUTDOOR MARKET IN THE HEART OF THE CITY.
OUR FARMERS MARKET ROOTS
IT ALL STARTED WITH ONE SMALL TENT, TWO FOLDING TABLES, AND US–STUDENTS WHO WANTED TO CHALLENGE THE ORDINARY. THE MINNEAPOLIS FARMERS MARKET IS WHERE WE CUT OUR TEETH (AMONG OTHER THINGS). OUR FIRST DAY IN THE MARKET TOOK US BY SURPRISE AS WE SOLD OUT WITHIN HOURS OF OPENING. LOGICALLY WE DOUBLED DOWN ON OUR SUPPLY THE FOLLOWING WEEK, AND WERE FACED WITH THE SAME SHORTFALL. THAT'S HOW WE KNEW WE WERE ONTO SOMETHING REAL. OUR GOAL WAS TO CREATE THE BEST MEATS POSSIBLE, SO WE OBSESSED OVER EVERY DETAIL UNTIL WE ARRIVED AT WHAT WE BELIEVED WAS JUST THAT. THE BEST. NO COMPROMISES.
OUR PASSION IS CRAFTING EXCEPTIONAL PRODUCTS FOR YOU TO ENJOY.
OUR DUTY IS TO PROVIDE NOURISHMENT TO THE MOST VULNERABLE AMONG US, CHILDREN.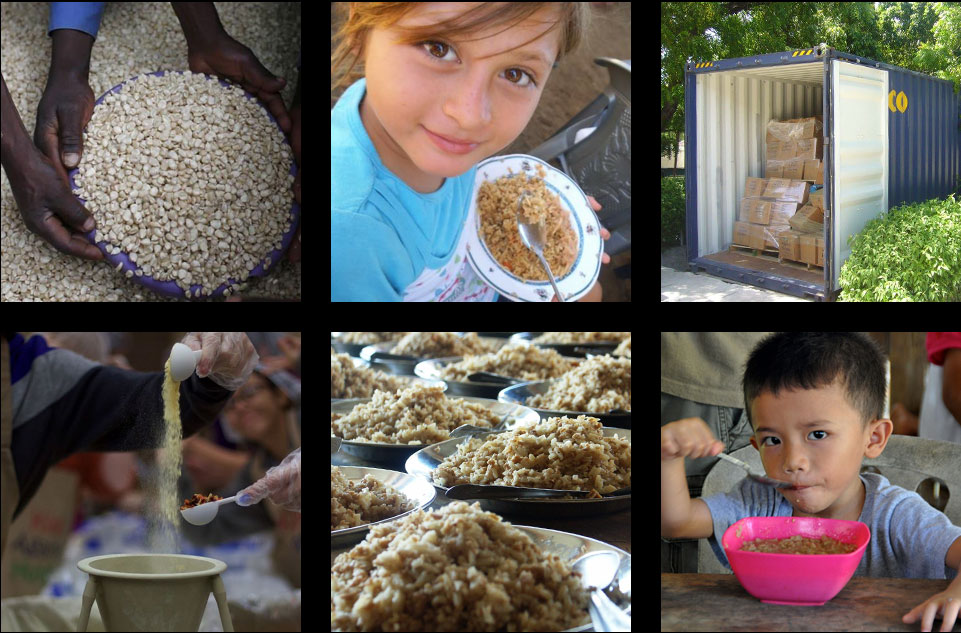 ---

AS A CONSUMER, YOU MAKE THE LOGICAL CHOICE AND PURCHASE A MAN CAVE PRODUCT. THANK YOU.

---

WE TRACK YOUR PURCHASE WITH THE SOLE PURPOSE OF EQUATING EVERY PACKAGE SOLD INTO A SINGLE MEAL. 1 = 1.

---

USING OUR NETWORK OF PARTNER ORGANIZATIONS, WE PROVIDE THE MONETARY RESOURCE TO PROCURE FOOD IN BULK QUANTITIES.

---

AMAZING PEOPLE FROM ALL WALKS OF LIFE VOLUNTEER THEIR TIME TO PACK THE MEALS FOR DISTRIBUTION DOMESTICALLY AND ABROAD. TO VOLUNTEER CLICK HERE.
ENTER TO WIN HERE!
*****ONE OF YOU WILL BE THE LUCKY OWNER OF a package of seven different premium, hand-crafted products!! *****
**COMMENT BELOW THAT YOU "ENTERED".. That's IT!  One of you will be chosen by Midnight EST..Monday, January 29, 2018!  ~ GOOD LUCK! 
And remember:
For every product purchased, we'll donate one meal to those in need.

Man Cave Eats is available at grocery stores throughout the country, including Hy-Vee, Food Lion, Kroger, Safeway, Target and more.
 *This was a compensated post, however all opinions are my own.