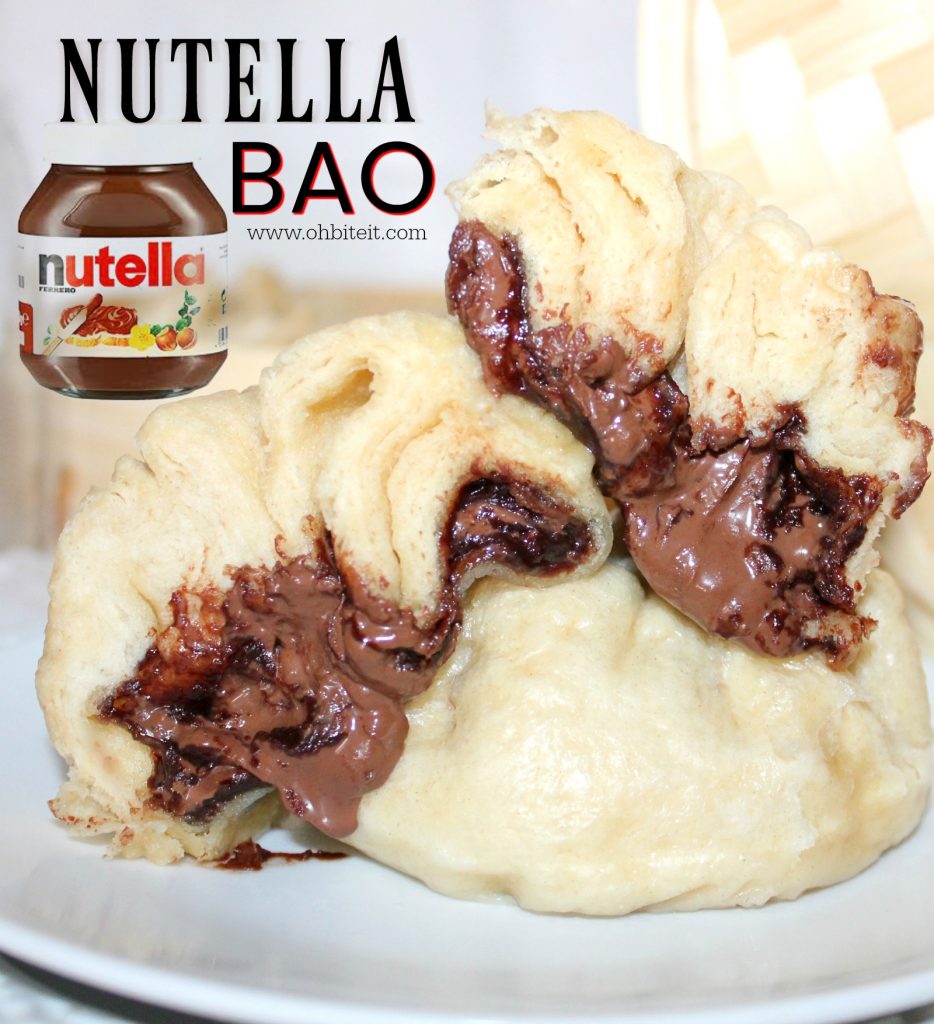 Ahhh Nutella, is there anything better?  I mean.. of course there are better things in life.. like our children and our helath, but honestly.. other than that, not many!
 I recently discovered Bao, which (for anyone who lives under a rock like I do) ..  are soft, super-succulently steamed buns!  And I quickly realized that I had been missing out on something amazing.  
If you haven't had Bao, it's like sinking your face into the most tender, warm, creamy clouds of soft, beautiful buns that you can imagine.  Stuff them with anything your heart desires, and it's as good as life changing!
So, by "anything your heart desires" clearly in this case.. my heart was (as usual) desiring Nutella.  >> Surprising right?! 😉
Of course, I couldn't go wrong .. in fact, it went unbelievably right.  I'm talking about a fluffy, tender, warm, steamed buns.. filled with melty, gooey and satisfying Nutella.  If heaven had a flavor~ this would be it!
What you'll need:
1 container of Pillsbury Grands Biscuits.. (8 count)
2 cups of Nutella
Directions:
Roll out each biscuit.
Place a spoonful of Nutella in the center of the dough…
Twist and pinch the edges of the dough together, sealing it very well at the top…
Place them into a steamer..
And steam them for approx. 20 minutes, or until the dough is firm, yet tender…
Serve warm…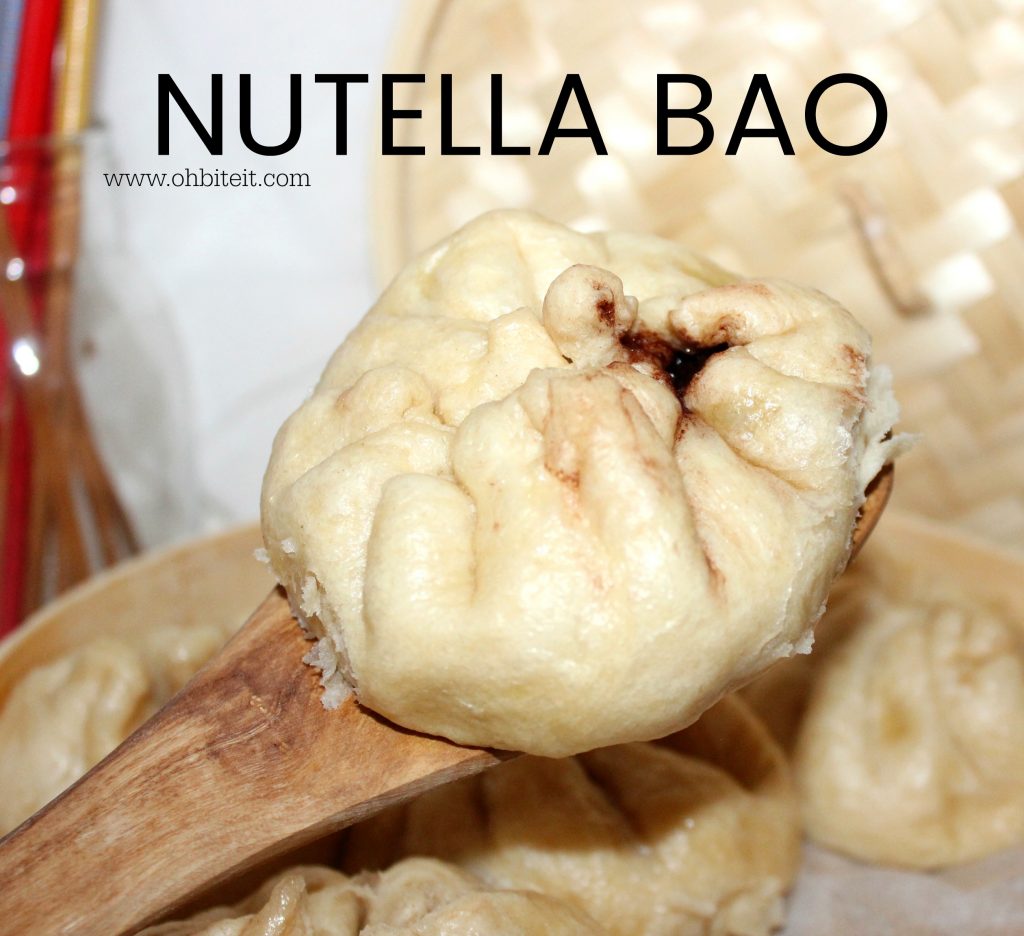 And dig in!  ~Enjoy! 🙂