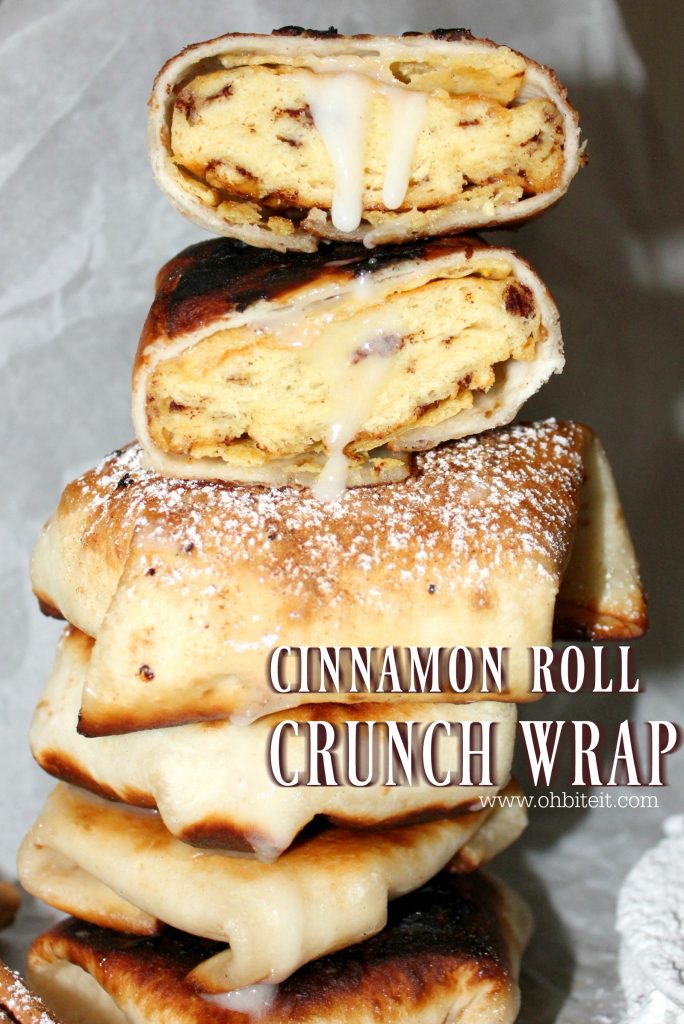 Well, it's probably pretty obvious where my inspiration for this crazy creation came from.. yep, errr.. Taco Bell!  Good old, time-tested, snack-infested Taco Bell, with all its glorious guilty pleasure goodness. I thought it would be fun to dessertify that crunch wrap and swat the meat for um.. a cinnamon roll!  
You really can't go wrong with an ooey-gooey cinnamon roll, lovingly smushed between crispy-crunchy salty chips and a toasty tortilla can you? .. Nope!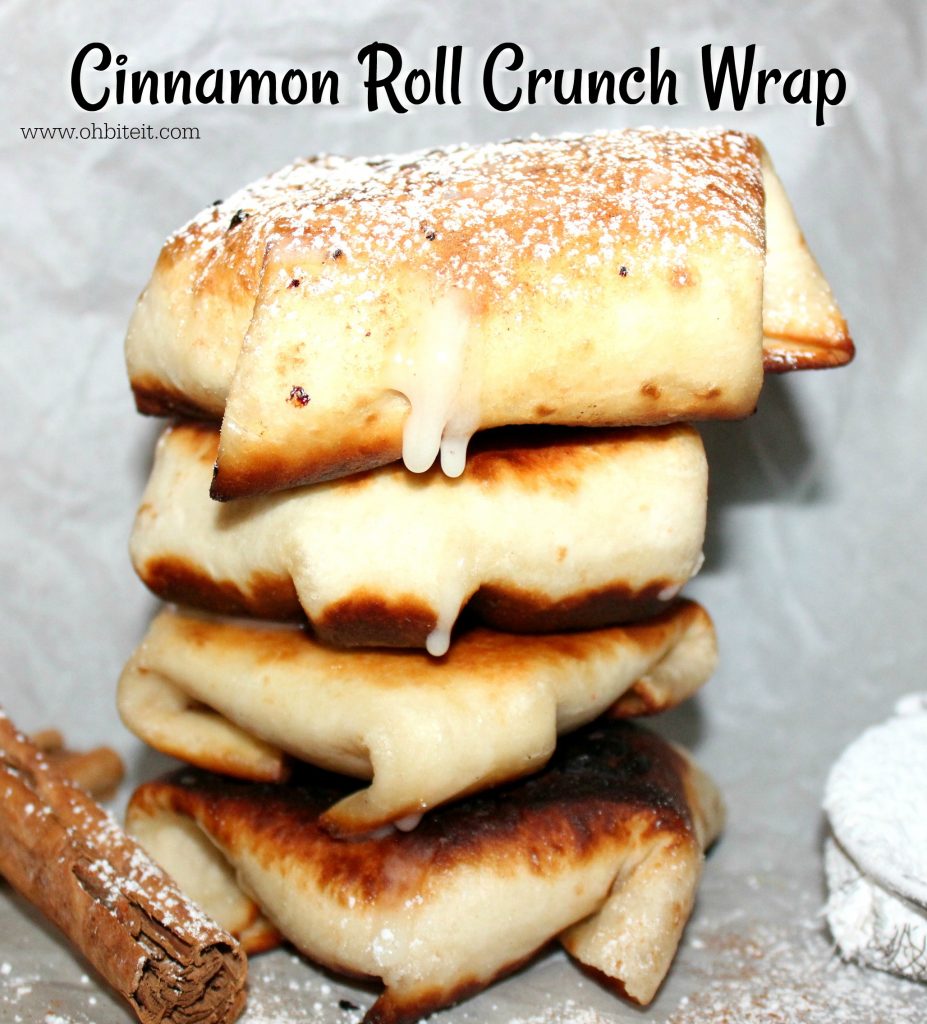 So here we are, staring collectively at a culinary collision of epic crunch wrap proportions, and your lips will thank you!
When you bite through that crispy tortilla and through the crunchy, salty, chip.. and then sink into a warm, tender, melt-in-your-mouth cinnamon roll that's dripping in frosting.. you will then know what heaven tastes like!
What you'll need;
1 container of cinnamon rolls (8 count)..the small ones, not the GRANDS!
flour tortillas.. one per wrap
round tortilla chips.. 2 per wrap
2 tbsp, veg oil
cinnamon  and/or powdered sugar for dusting..optional
Directions:
bake the cinnamon rolls according to the package instructions, and set aside to cool.
add a dollop of frosting to the center of the tortilla, and place one chip on it…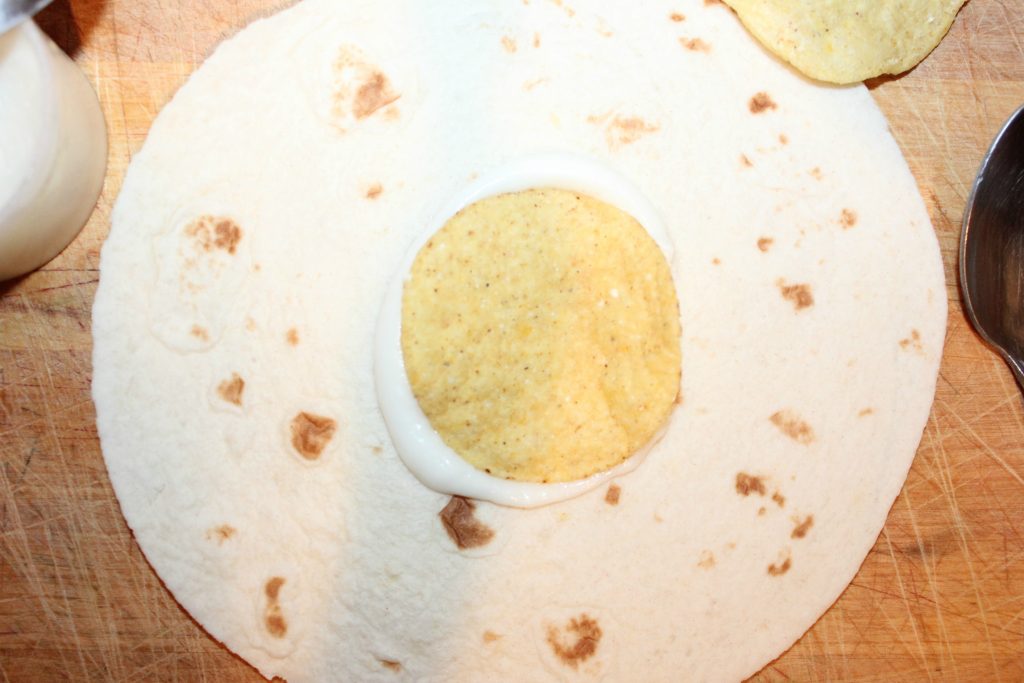 then place a cinnamon roll onto the chip..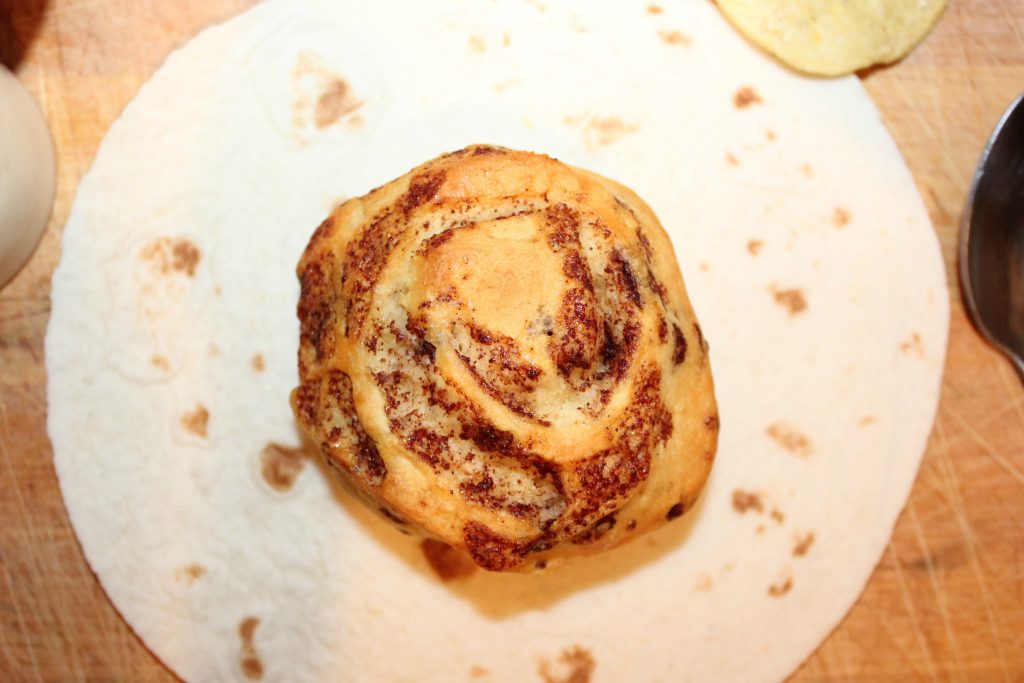 and then add one more chip onto the cinnamon roll…
Gently fold the tortilla around the cinnamon roll…
and set them aside seam-side down to hold them in place…
Now heat up the oil in a shallow pan, and place the wrap, seam-side down…
until they're golden and crisp…
And then DIG  IN! ~Enjoy! 🙂