I have NO defense!
  I have NO words that will ever be able to explain what in God's name posessed me to Fry Bread Pudding..lol!
I'm so sorry, if you were kind of hoping for some deductive reasoning or even a bad excuse…I got nothing!  🙂
You're just going to have to feel better about this one all on your own!  Hopefully each custardy coated, crunchy~crispy, sweet~tender filled, Kahlua-dipped bite will help!  😉
Here's the recipe to extreme happiness!
What you'll need:
1 can of Pillsbury Grands Flaky Layers Biscuits
2 cups Panko Bread Crumbs
1 cup Milk
1/2 cup All Purpose Flour
1 Egg
1 tbsp. Vanilla Extract
Oil for Frying..I used Canola
The Kahlua Glaze:
1 cup of Powdered Sugar
APPROX. 2 tbsp. Kahlua..mix until thick!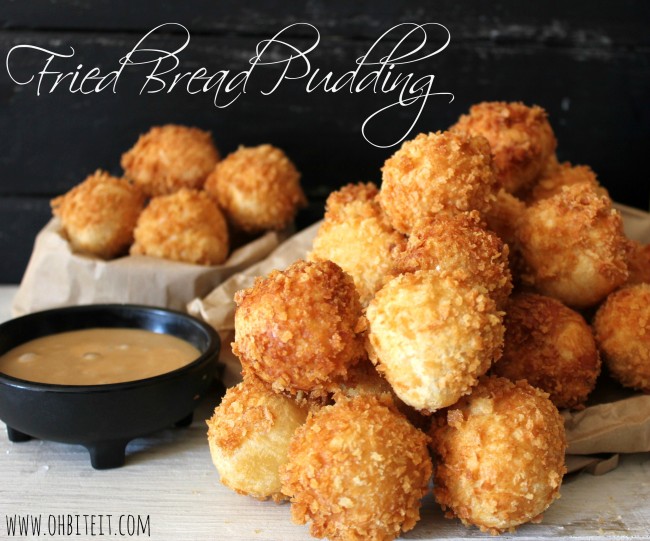 Directions:
Cut each Biscuit into 4 eqaul sections, and roll them into a ball…until you have 32 balls! 🙂
Mix together the Milk, Egg and Vanilla, and dip each ball in there..roll them a round a bit to coat them well…
Now into the Panko…get a nice layer on there…
You can tell even before they're fried, that they're gonna taste good…
Gently now, into the hot oil until golden on all sides..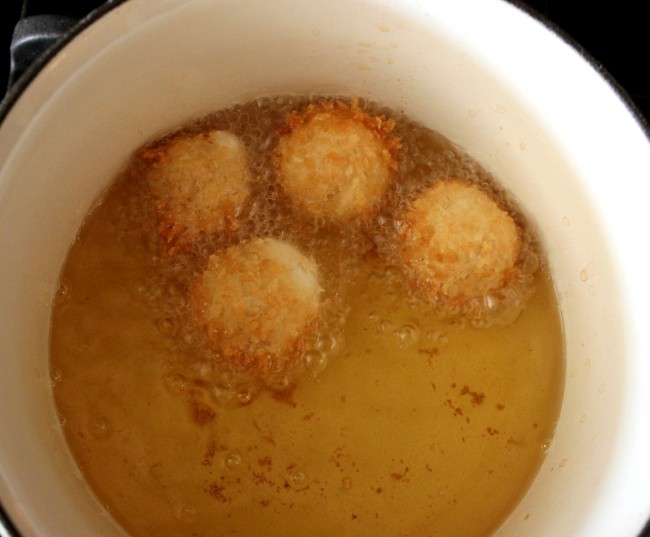 Get to Glazin':
Mix up the Powdered Sugar and Kahlua until thick and yummy…
Serve them while they're warm and tender…
Take them for a dip!  ~Enjoy! 🙂