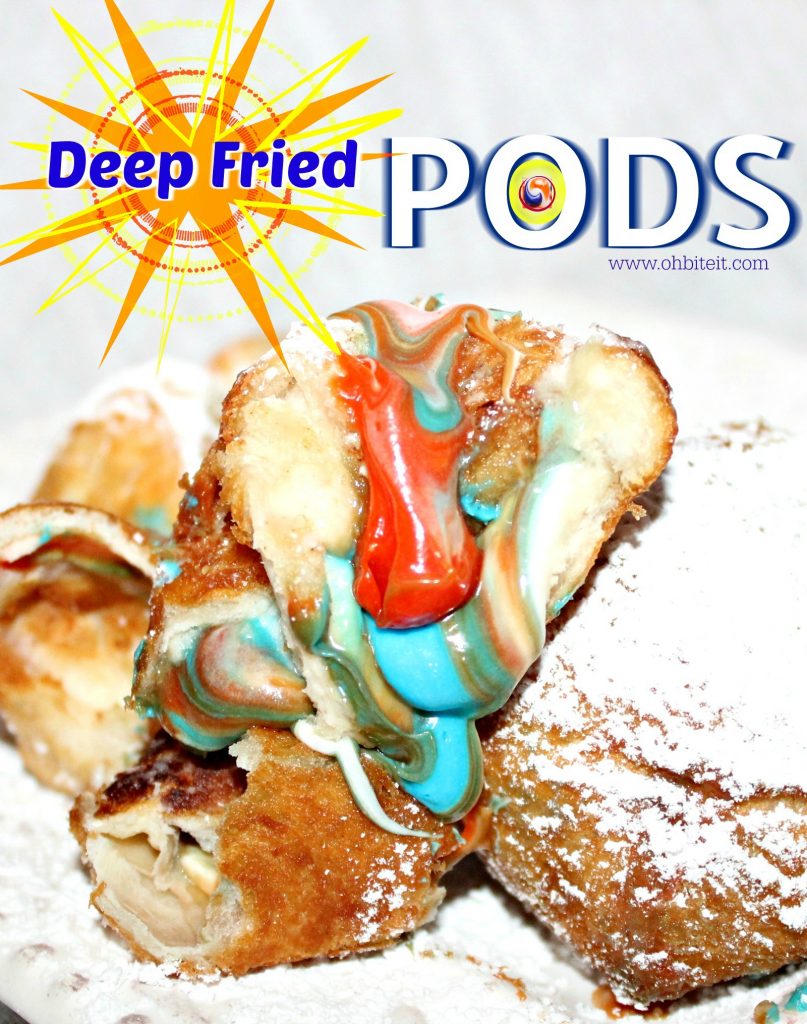 Hello, and thanks for coming.. despite the sheer ridiculousness of this recipe.  I just couldn't let the dumbest moment in culinary history pass me by without contributing at least one idiotic idea to the Tide Pod cause.  
And so I did what I do best.. I fried the PODS, yep..it's true, well.. I fried the POD colors~  and they ARE tasty!
As a bonus, unlike their poisonous counterpart, these babies are sweet and fluffy, colorful little doughnuts, and as a bonus… won't kill you! YAY!  These are such a fun way to absolutely horrify your closest family and friends. 
If for some reason you don't like them… just start a new trend, and wash your clothes with them..WINNING! 🙂
What you'll need:
1 container of Pillsbury Grands Flaky Layers Biscuits (8 count)
3 containers of frosting.. White, Orange, and Blue
Oil for frying
Powdered sugar for topping.. optional
Directions:
In a non-stick sprayed mini muffin tin, add a scoop of each color frosting and freeze for at least 1-2 hours..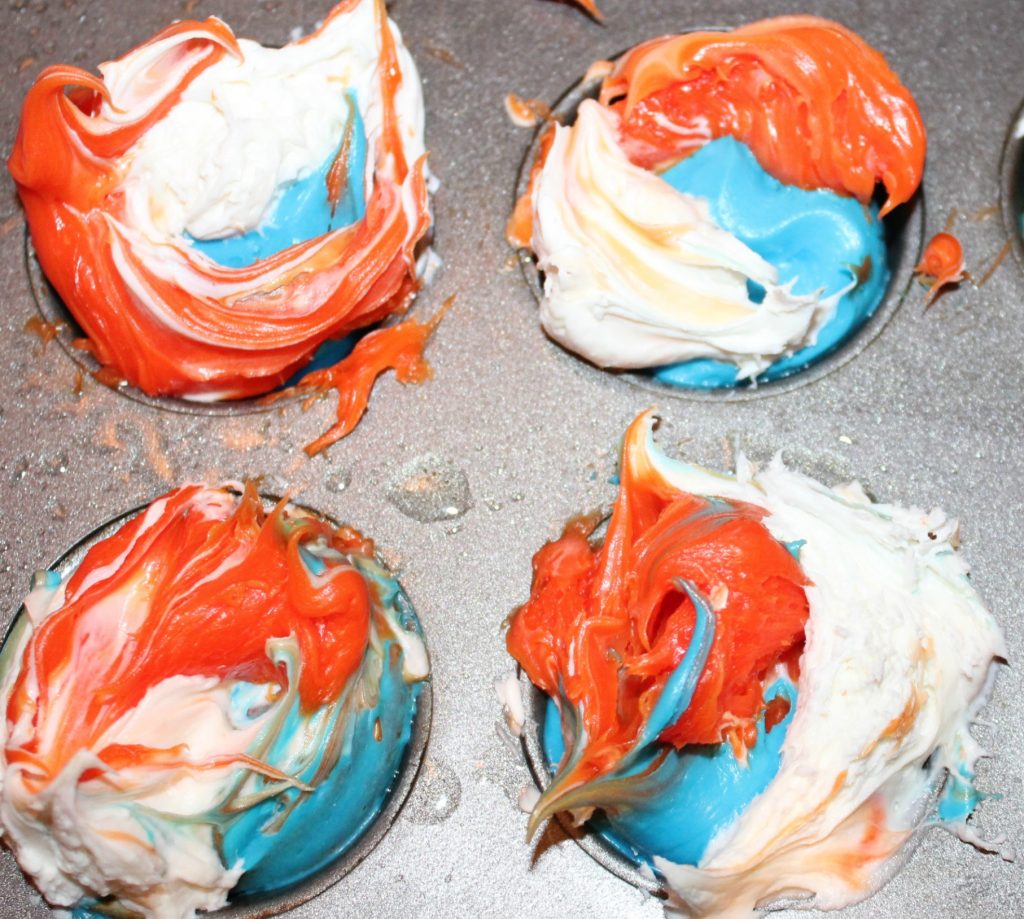 Cut each biscuit in half, and roll them into a ball.. then flatten them out
Now add one of the frozen tri-color frostings into the center… And roll it up, making sure to seal them up very well…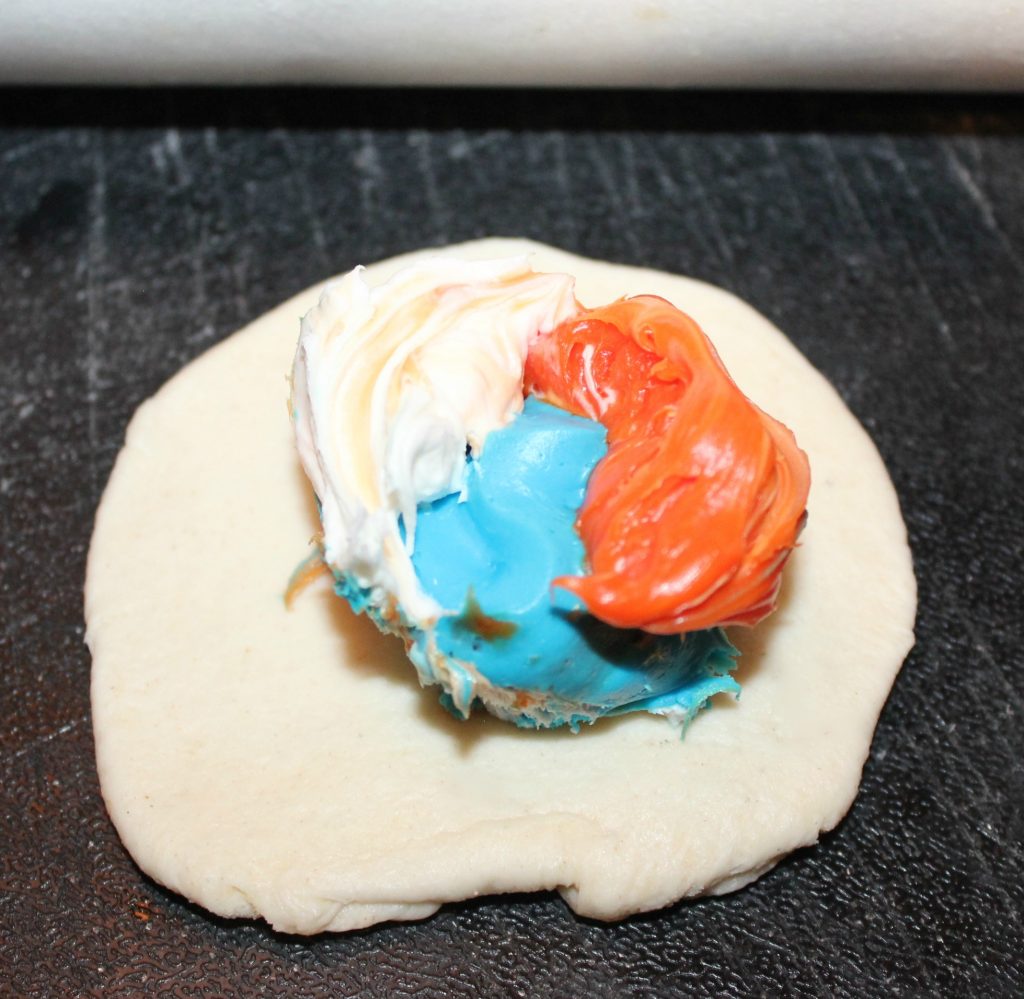 Now fry them in the hot (350 degree) oil until golden.
Serve them up nice and warm.. so all that colorful goodness oozes out!  ~Enjoy the succulent stupidity! 🙂