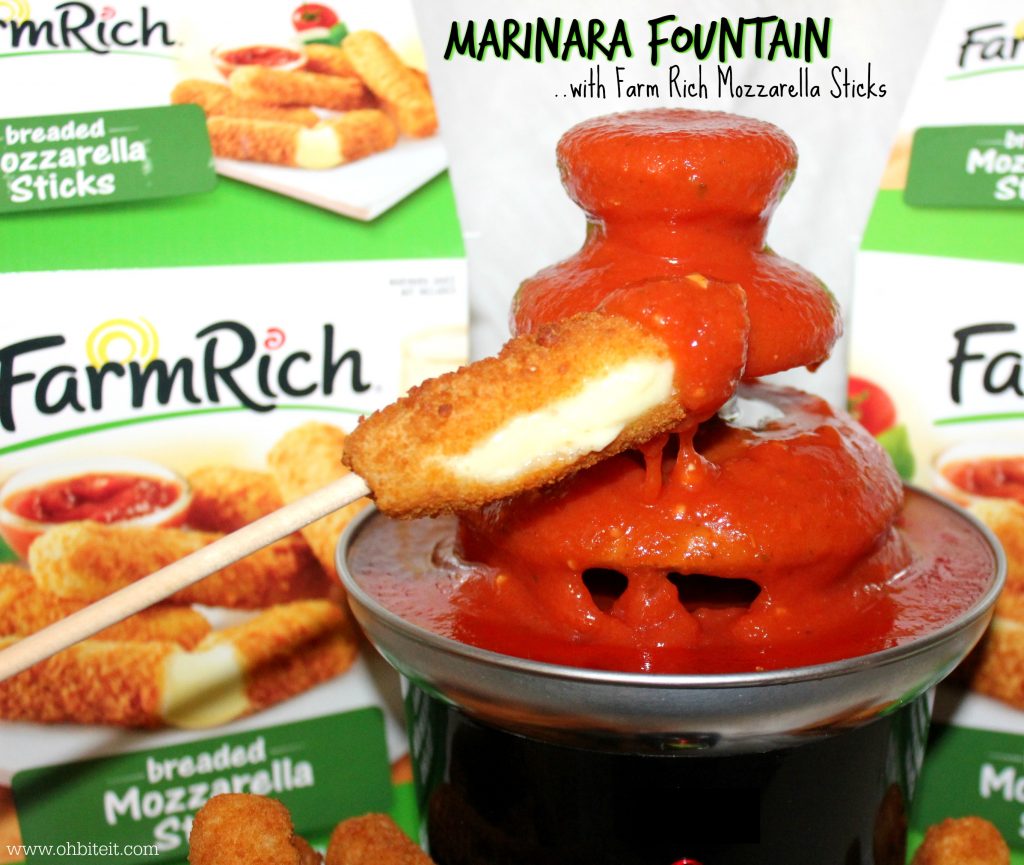 Ohhh.. Happy March everyone!  Or should I say, Happy Basketball MADNESS everyone?! Yep~ it's that basketball time of year again, when sports meet snacks in the tastiest way EVER!  
Thanks to Farm Rich, I was able to create the ultimate snack for cheering on your favorite college team.  I'm talking about a Marinara Mozzarella Stick Fountain – warm, flowing cascades of saucy Marinara, just begging to blanket those beautiful melty mozzarella babies!
~OH yeahhh, this gives "dribbling" a whole new meaning..lol!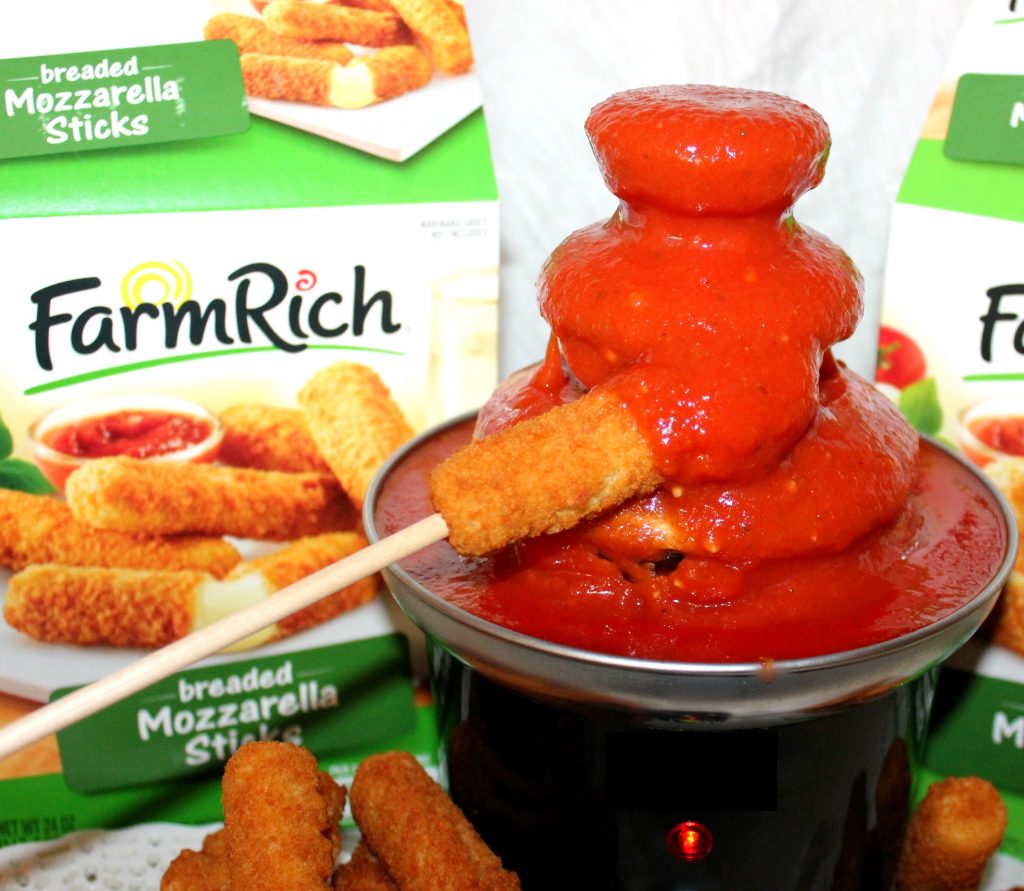 Impressing a hungry, game-day crowd doesn't get much easier than this folks. The Mozzarella Sticks from Farm Rich are made with 100% real mozzarella cheese and are so full of flavor, and simple to prepare, that all it takes is one "pass" through that warm marinara sauce, and now you have MAGIC melting mozzarella in your mouth!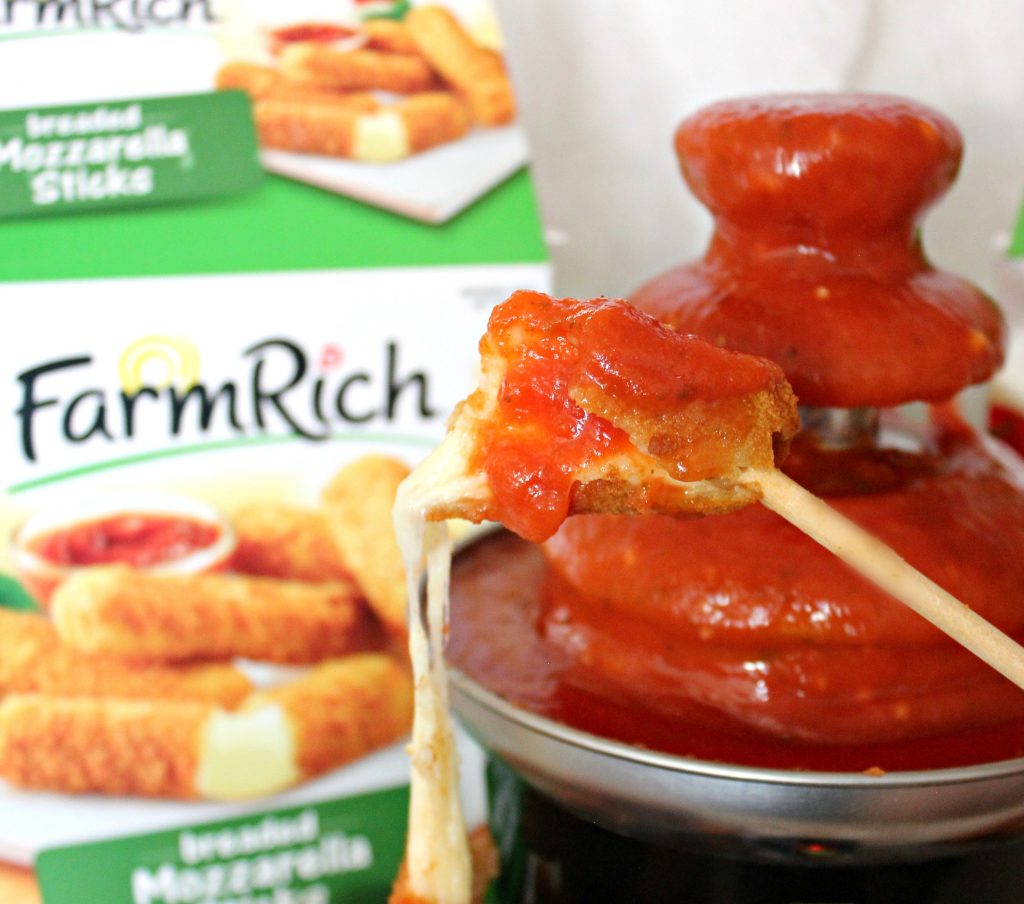 This delicious delight will have everyone talking LONG after the games are over… and will become your favorite SLAM DUNK!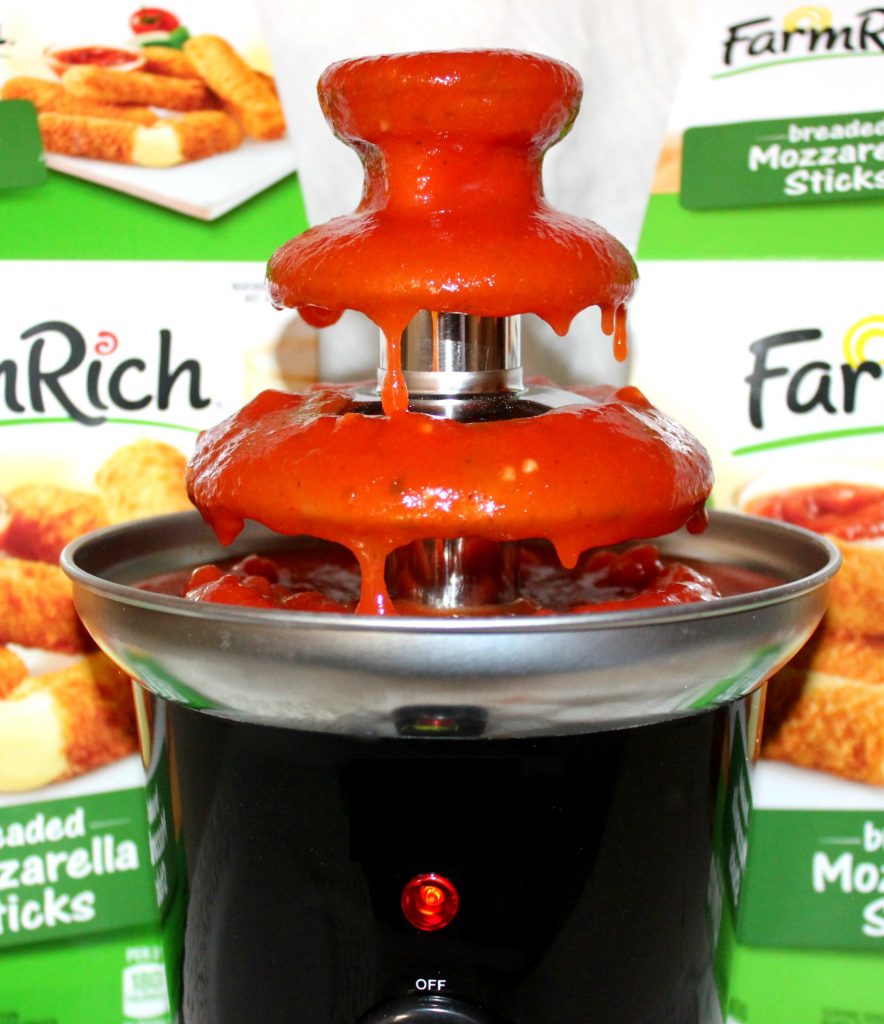 Here's how you can add this winning play to your bracket!
You'll need a "chocolate" fountain that has the capacity to use a variety of sauces, not just chocolate.  You can find them with a quick search…or

HERE!

 
Next, simply add the **instructed on YOUR fountain** amount of marinara sauce into the fountain, ..
For THIS fountain >> "This unit is easy as 1(pour liquid) 2 (heat liquied) 3 (let it flow)"
…and let it start circulating… as it warms up, each Mozzarella stick will warm up even more under the saucy cascade.
Prepare the Farm Rich Mozzarella Sticks, and any another Farm Rich snacks you'd like (according to the package instructions).. and pile them up!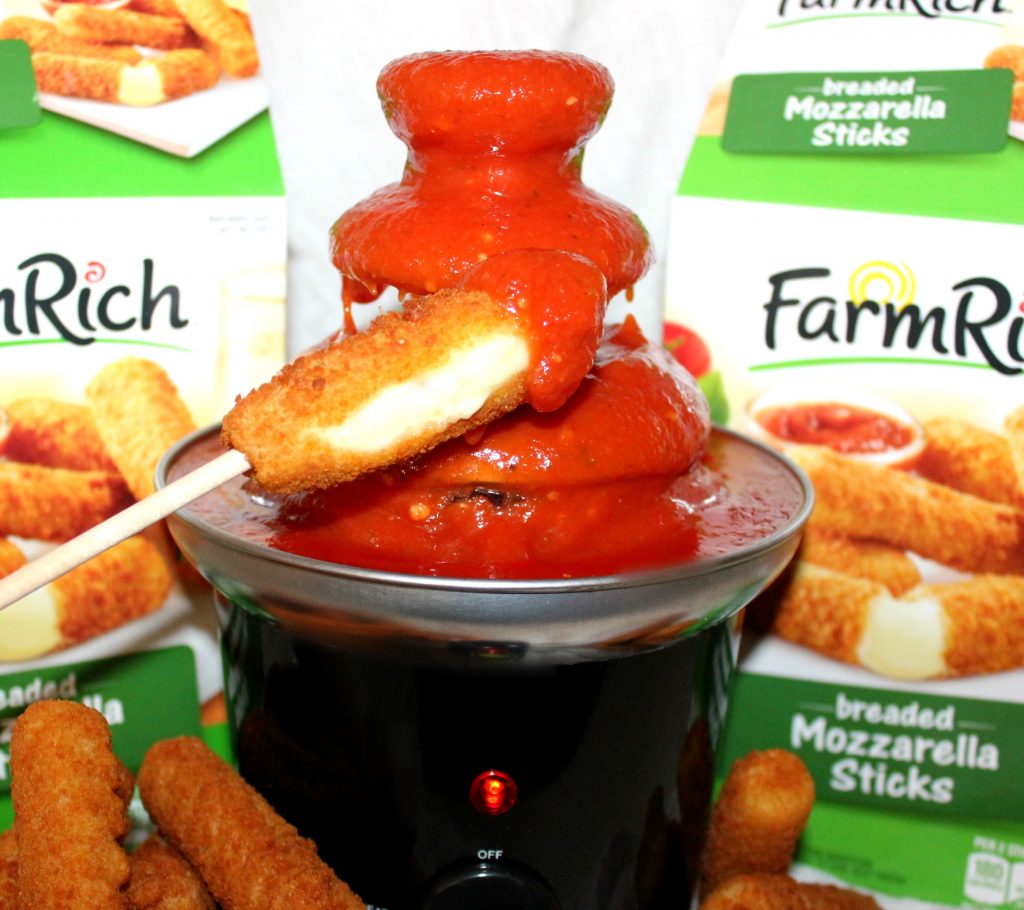 Serve them up, and watch your crowd go WILD!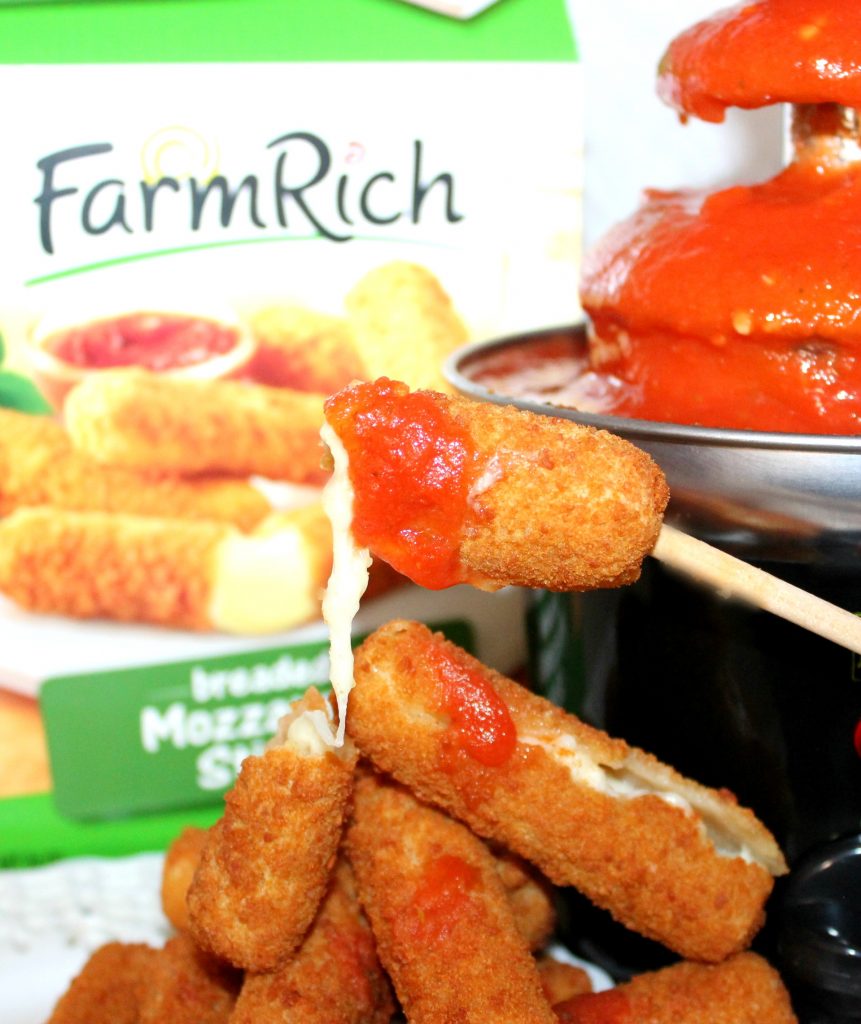 You are now the MVP, VIP, and OG of all things snacks!  For more ideas click HERE!
~Enjoy!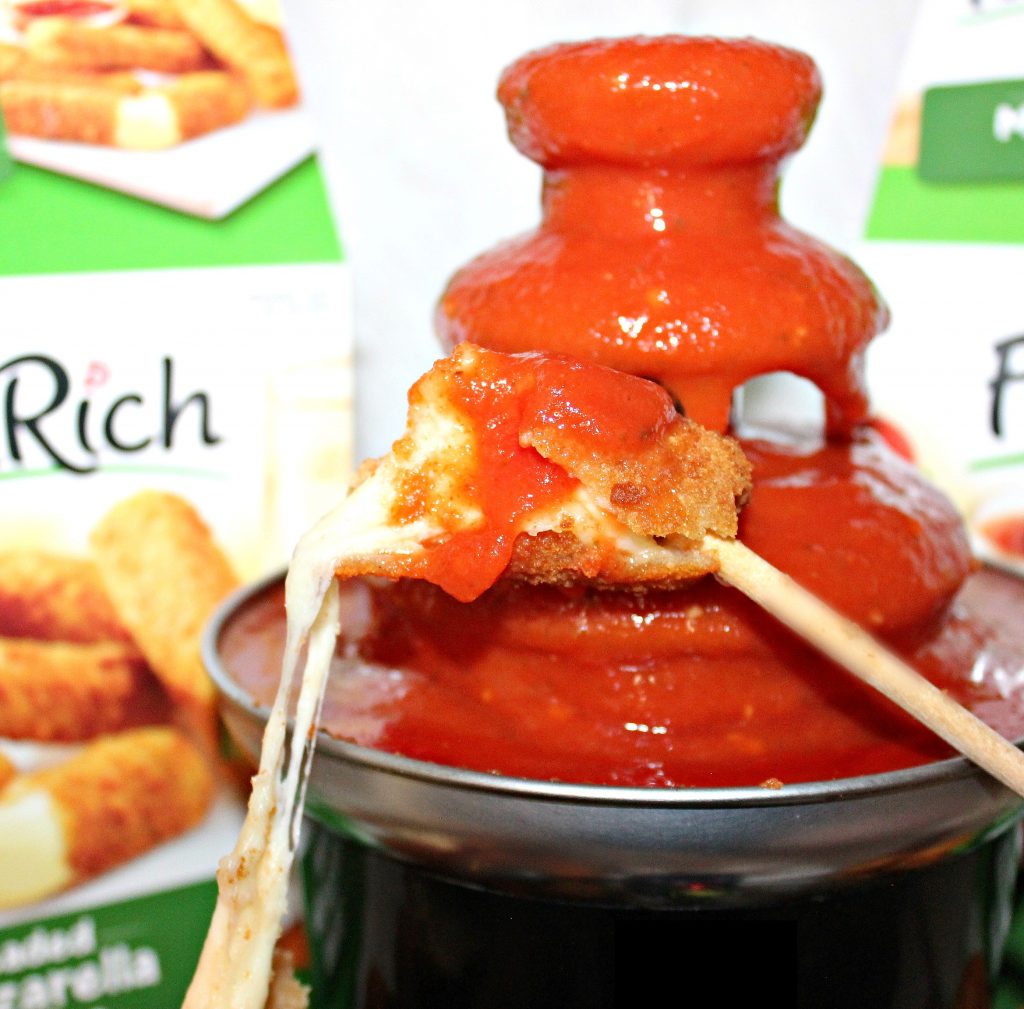 Be sure to check Farm Rich out ALL over social! 
**this was a compensated post by Farm Rich, however all opinions are my own.