Well, the holidays are just around the corner, and we all know what that means… yep, fun, food, family, friends, AND frenzy! And by frenzy, I mean.. low sleep, high stress, and general brain fog. Preparing for the holiday season can definitely take a toll physically and mentally, especially when we're also juggling kids, jobs, and uhh.. kids and jobs. 🙂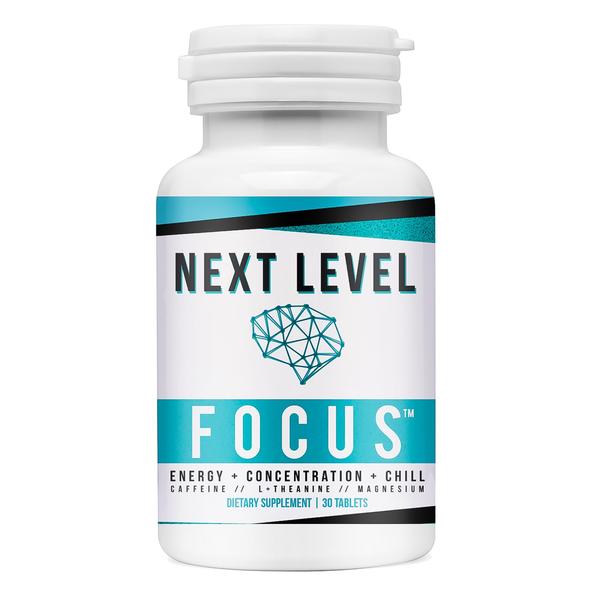 I recently had the amazing opportunity to try out some incredible all-natural supplements that will now be referred to as "my little holiday helpers".  High Level is committed to providing the highest quality, safest, and most effective supplements on the market.  Next Level FOCUS got me through the day, providing extra energy in a gentle way, with none of the unpleasant side effects that you'd expect from a typical energy supplement. 
And RESPAWN literally washed away the stress of the day, and helped me to relax all night long!
Co-founded by the incredibly multi-talented Ashley Parker Angel, (who you might remember from MTV and most recently, WICKED on Broadway).. YES, WICKED!
Ashley is not only a super talented entertainer, but he's also an incredible entrepreneur and a sweetheart of a guy as well!  He's also very generous, and offering a full sized bottle of Next Level Focus and RESPAWN to a lucky two of YOU!
For a chance to win, simply follow High Level on facebook right HERE!
Or on INSTAGRAM right HERE!
Or on TWITTER.. right HERE!
Comment below that you "followed" and you'll be entered to win one bottle of either Next Level Focus OR RESPAWN!  TWO winners will be chosen by Midnight EST Sunday (Septmeber 23rd. 2018) GOOD LUCK!
This line offers something for everyone, check it out!
Welcome to HIGH LEVEL, another dimension where life is elevated.
We believe supplements should be fun and easy so you can unlock your incredible potential. We exist to make everyday life better through the healing, boosting and rejuvenating power of the most effective supplements in the known universe.
Our formulas are carefully crafted with hand-picked ingredients to include the wisdom of ancient sages and the newest breakthroughs in modern day science. #LiveHighLevel
Our Co-Founder, Ashley Parker Angel
Starring in the blockbuster musical, WICKED on Broadway, Ashley Parker Angel became a break-out star on the hit ABC series, "Making the Band". Overnight, Ashley became a teen-heart throb as a member of the multi-platinum group, O-TOWN signed by legendary music mogul, Clive Davis. O-Town went on to sell millions of albums, score smash #1 hits and cemented Ashley's place in pop-culture history. Since O-TOWN, Ashley has gone on to star in his own MTV Series, tour internationally, release his top 5 solo album on Universal Records and appear in some of the biggest shows on Broadway including Hairspray and WICKED.  
HIGH LEVEL is committed to providing the highest quality, safest, and most effective supplements on the market. We use a variety of methods to test all raw materials to make sure they meet our uncompromising standards including screening for impurities, heavy metals, insecticides and microbes. All of our products are packaged in Petroleum-Free, Biodegradable, Plant-Based bottles and proudly manufactured in the USA in a Certified USDA Organic, GMP and FDA Inspected Facility.