Welcome to the BEST time of the year! I know, … oh, I know, it's cliche, but no one cares.
What used to be kicked off by the kids returning to school, has now been replaced by a signature Fall drink that is our gateway to all things basic Fall!  And I'm not complaining! 
The only thing that could maaaybee improve the experience is to incorporate uhh.. doughnuts! Fresh, warm, tender.. PSL stuffed doughnuts!
Hello fat-pants Fall!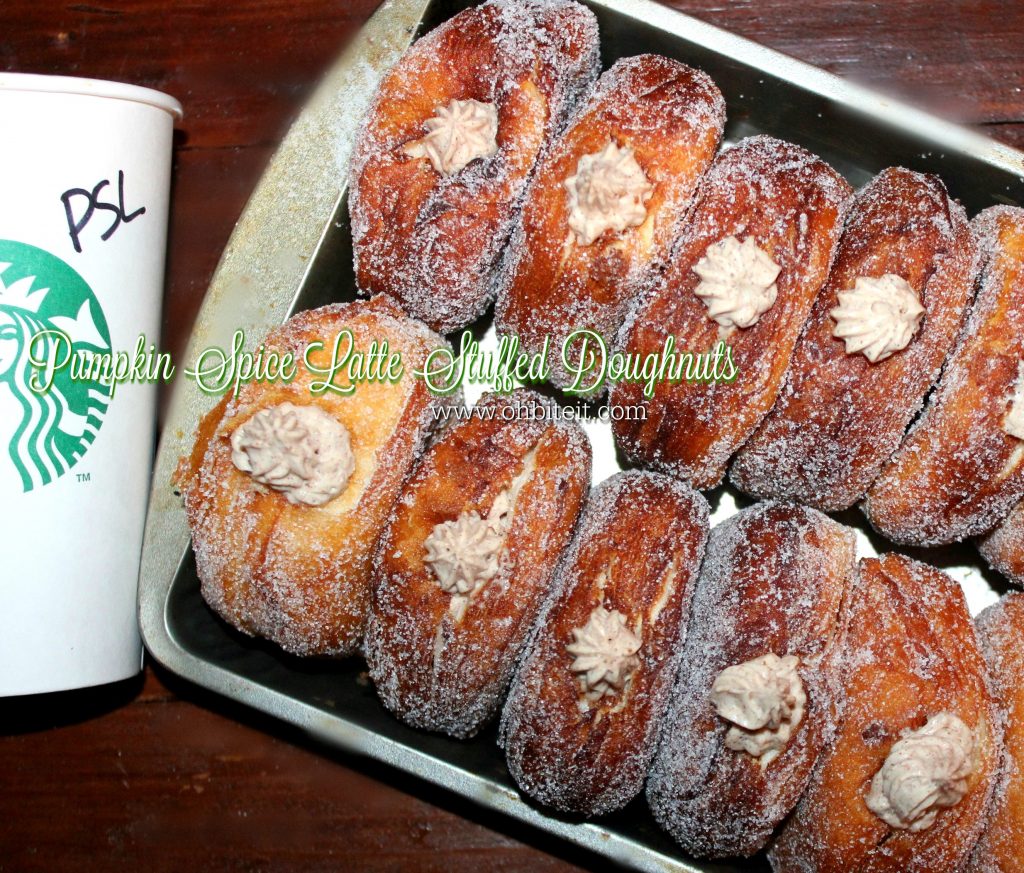 What you'll need for 16 doughnuts:
2 cans of biscuits GRANDS (8 count) 
1- 8oz cream cheese (room temp)
1/2 cup or so of Pumpkin Spice Latte.. either store bought, or the actual Starbucks coffee
1 tbsp. pumpkin pie spice
oil for frying
1/4 cup sugar for dusting
Directions:
Fry up each biscuit in the hot (350 degree) oil until evenly golden.. let cool on a paper towel
In a medium bowl combine the cream cheese, coffee, and pumpkin pie spice until well blended and thick
Gently fill each doughnut…
Sprinkle with the sugar..
and EAT up!  ~Enjoy! 🙂