I think we've officially taken the ham & cheese sandwich to another level, and/or we've taken chicken wings to another level…quite possibly both, to the highest level..lol!
This recipe is a result of my "making use of what's in the fridge" mentality that comes over me every so often.  And luckily it hasn't failed me yet..lol.
Thanks to Frick's Quality Meats Ham, I was able to take the ordinary and make it extraordinary!WE'VE HEARD EVERY JOKE IN THE BOOK ABOUT OUR FAMILY NAME. BUT WHEN IT COMES TO MEAT, THAT'S WHERE THE KIDDING STOPS. WHEN YOU CHOOSE FRICK'S, YOU'RE GETTING ONLY THE FINEST HANDPICKED CUTS OF MEAT, CURED WITH REAL CANE SUGAR AND SLOW-ROASTED IN SMALL BATCHES OVER AMERICAN HARDWOOD TO LOCK IN THAT SWEET, SMOKY GOODNESS. THAT'S SERIOUS FLAVOR IN EVERY SINGLE BITE. AND FOR FIVE GENERATIONS AND COUNTING, WE'VE STAKED OUR NAME ON IT.
These wings are so unique and so delicious that you'll need to have the recipe on hand when you serve them.  Your lips won't know what to do about the confusing culinary collision of flavors they're loving.
It's a sandwich, it's a chicken wing…it's scrumptious!
~Make LOTS!
What you'll need:
approx. 10-12 chicken wings
1 crescent dough sheet
one slice of cheese
one slice of Frick's Quality Meats Ham per wing
1 egg mixed with water for egg wash
sesame seeds for sprinkling
Mustard for dipping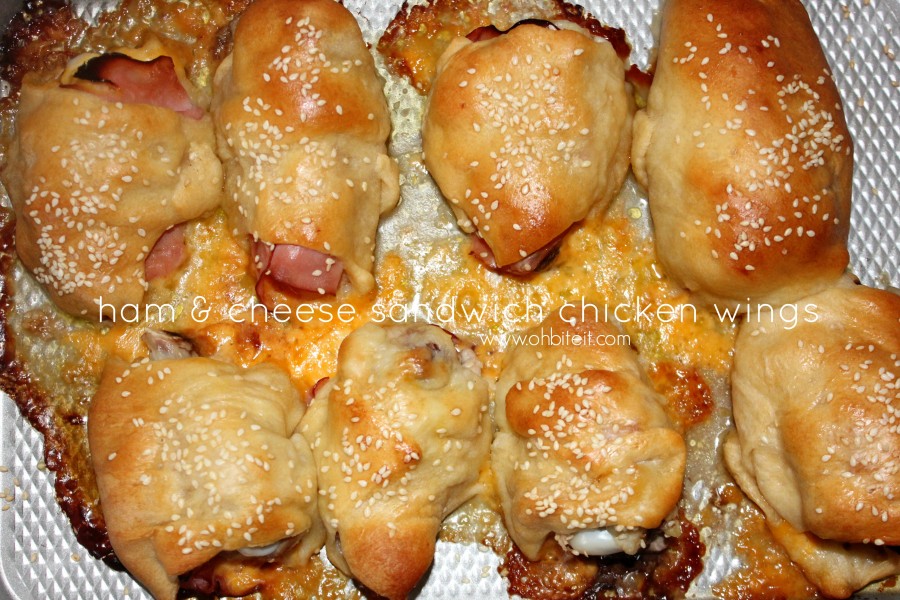 Directions:
Roll out the dough sheet so it's an even thickness, and cut it into approx.  3″ squares.
Place a slice of ham and cheese around the wing and wrap the dough around it (they don't need to look perfect).  Place them on a baking sheet and brush them with some egg wash…
And a sprinkle of sesame seeds…
Bake them at 350 degrees for approx. 25 minutes, or until they're golden and fully cooked.  If they get dark too soon, simply cover them with foil until they're finished cooking…
Serve them warm and gooey…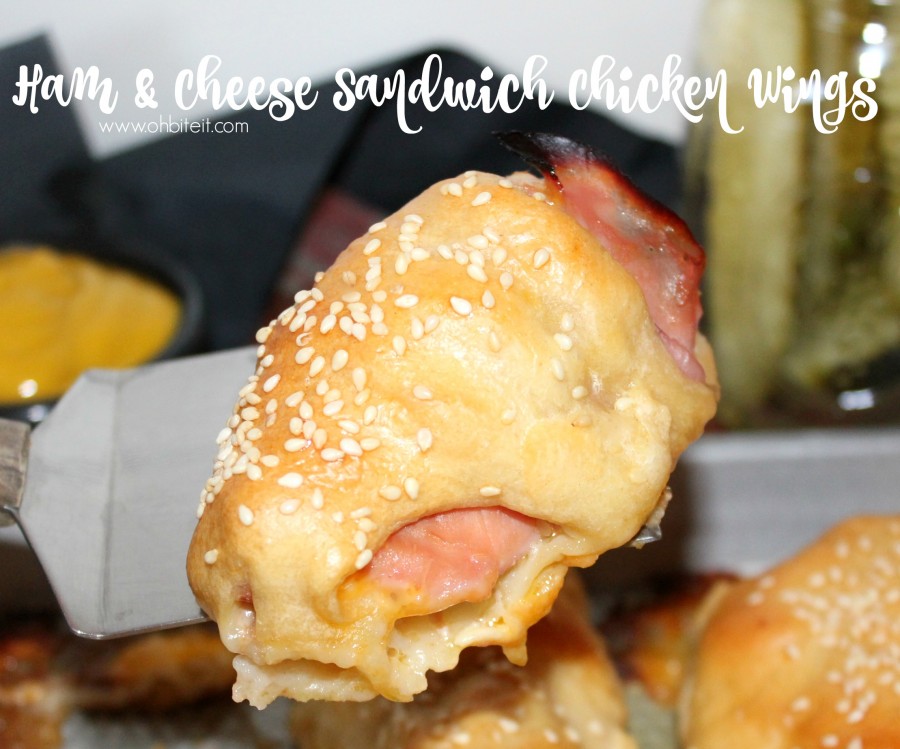 With some mustard for dipping~YUM!  ~Enjoy! 🙂