Tis the season! The season of fun, family, friends.. and FOOD! And with food comes a bunch of hungry people in your living room, waiting, and waiting.. and waiting for that dinner bell to ring.  
What better way to keep them all out of your hair calm, than to keep an endless supply of pre-meal nibbles at their fingertips, and by nibbles.. I mean deliciously decadent appetizers.
I don't think it gets easier, and more impressive than this succulent sweet & savory baked brie~ you're only a few simple steps, and a few more minutes away from being the MVP of holiday appetizers!
What you'll need:
one pecan pie
one wheel of brie
one container of Pillsbury crescent dough sheet 
1 egg w/ a splash of water .. for egg wash
1/4 cup chopped pecans tossed with a dash of sugar .. for topping (optional)
Directions:
Simply remove the outer white layer of the brie, proceed to eat it as you continue..lol
Now, trim the center of the pecan pie around the brie, so they match up in size…
unroll the dough, and place the cheese and pie, pie-side down onto the dough, with the brie on top.  gently fold the dough evenly and securely over the edges, pinching as you go to ensure a good seal..
Place it seam-side down onto a parchment lined sheet pan, brush with egg wash…
and top with some pecans and a sprinkle of sugar…
Now bake it at 350 degrees, for approx. 15 minutes or so.. just until it's golden and melty..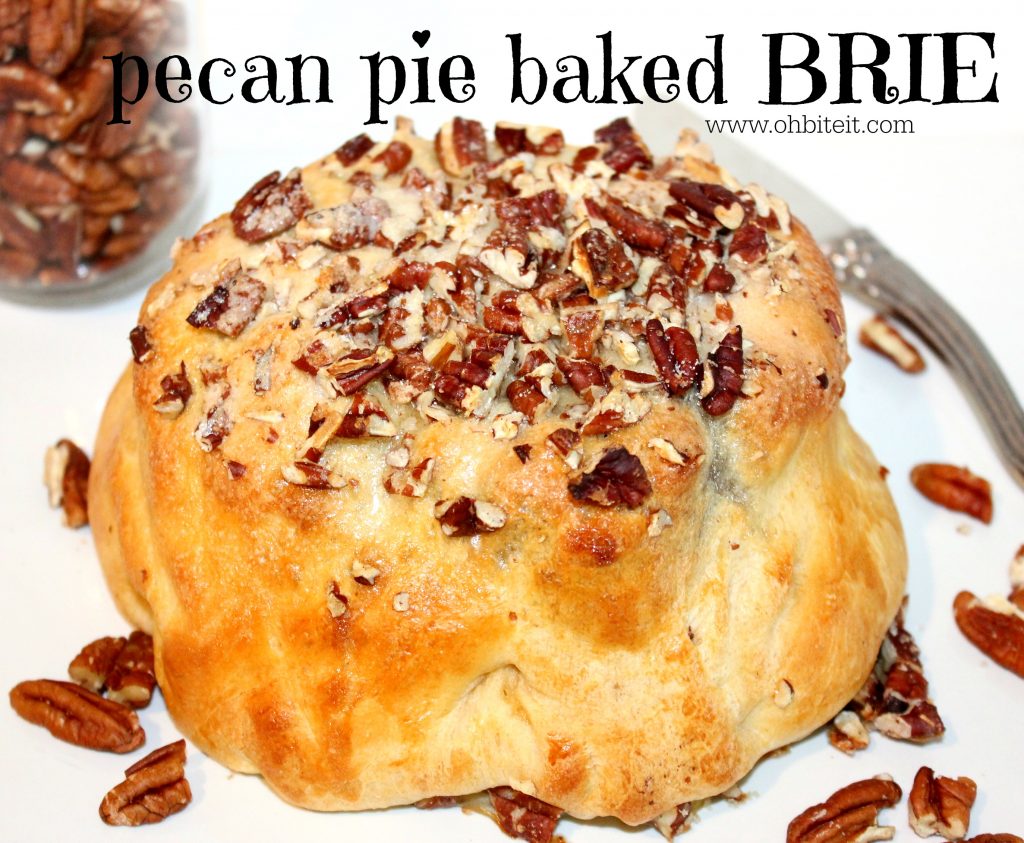 Let it cool a few minutes before cutting into it, serve that baby UP…
then dig in!
~Enjoy! 🙂