Delicious quality chocolate, with the most amazing flavor!
AMERICAN HERITAGE Chocolate has a unique place in the history of Mars Wrigley Confectionery and in the hearts and minds of people across America who appreciate an artisanal, authentic approach to making and celebrating chocolate. We are proud to present chocolate's global story alongside our historic site partners. With its origins in the Americas over 3,500 years ago, chocolate has been woven throughout the fabric of culture for millennia. Inspiring creativity and a catalyst for making new family traditions, chocolate's timeless story is one that spans cultures, peoples, rituals and experiences. If love makes the world go 'round, chocolate makes it richer.
Take a bite out of chocolate history.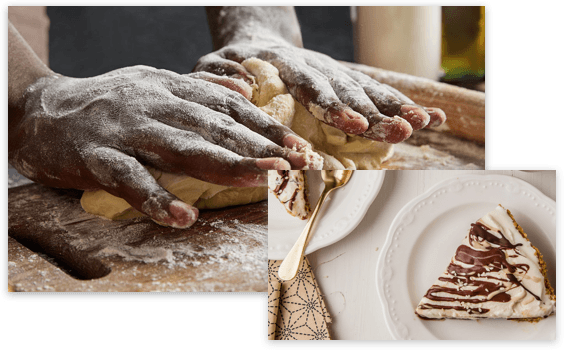 AMERICAN HERITAGE Chocolate has an impressive historic pedigree. Developed by a team of historians, and the legendary advocate of American history and chocolate's unique story in the Americas, Forrest E. Mars, Jr., in 2006, AMERICAN HERITAGE Chocolate is the result of years of research by more than 115 global experts. In addition to conducting educational presentations and chocolate-making demonstrations at our site partner locations, along with Mars we have authored several books to help further the cause of chocolate education.
These books include "CHOCOLATE: History, Culture, and Heritage," "Great Moments in Chocolate History," and "Great Moments in World History: Global Stories Where Chocolate Sparked Discovery, Innovation, and Imagination!" Click here to learn more about each of these publications.