Comfort food season is here, but that doesn't mean that we're forced into giving up our tasty veggies! It just means that we can take those veggies, and turn them into something super comforting.  Thanks to Paisley Farm, tasty marinated veggies, flavorful bean salads, and delicious varieties are just a jar away! 
Look around you. The people that make up your world are vastly different than those who lived and worked, raised families and made meals back in 1945. Except for one thing: you share their desires for convenient, delightfully prepared foods made of the freshest, highest quality vegetables available.
Taste
And Quality
That Defy Time
You react the same way your parents, grandparents and great grandparents reacted when they opened a jar of Paisley Farm vegetables or bean salads: with an "mmmmm" and a smile. Our flavors are timeless, our products are impeccable, and fresh only meant one thing then, just as it means one thing now. Look at the vibrancy and color of our products, they tell their own story. Make our legacy part of your family's tradition, and join four generations of Americans who have grown to love the Paisley way.
J.W. Paisley, founder of Paisley Farm, based our original company concept on an ethic that we carry forth today: we make our products out of the freshest ingredients, delivered with the most exciting and flavorful taste combinations imaginable. You'll taste authenticity in every spoonful of our products, from bean salads to organic marinated mushrooms, sweet beets, and our latest addition, Asian Bean Salad and Southwest Bean Salad.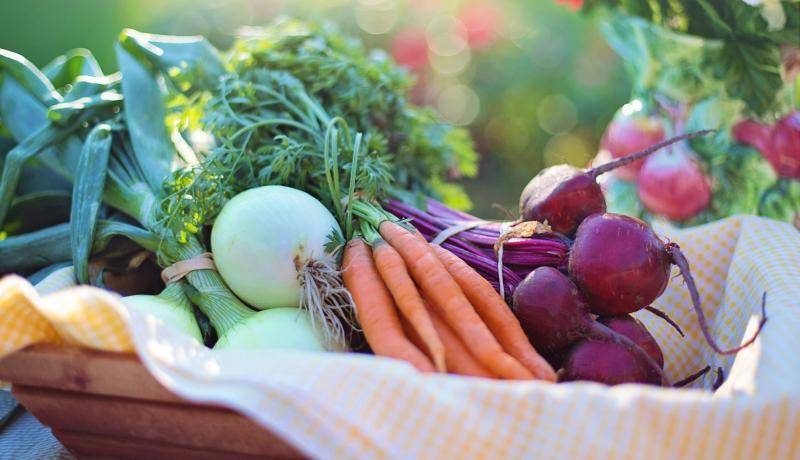 Times may have changed, but the taste for quality, flavorful convenient bean salads and marinated vegetables has remained as the bedrock for meals. Appetizers, side dishes, garnishes, and dips, make up the wonderful world of tastes that Paisley Farm brings to your kitchen pantry or table. Since 1945 we've been bringing the flavor, from farm to jar to you.
AND now for this incredible, simple, impressive, and delicious
BACON & BRUSSELS TART!
Simple, elegant, tasty, and… EASY! That's the recipe for a perfect, stress-free holiday!
Thank you Paisley Farm!
What you'll need:
1 jar of Paisley Farm Dilled Brussels Sprouts
1 refrigerated pie crust.. 
2 tbsp cream cheese.. room temp.
1/2 cup cooked and chopped bacon
1/2 cup chopped onion
2 tbsp. brown sugar
2 tbsp. of the Brussels Sprout juice from the jar
a sprinkling of Feta (optional)
a drizzle of balsamic vinegar (optional)
dash of salt & pepper
1 egg mixed with a splash of water …for egg wash
Directions:
slice the bacon into 1/2″ pieces (OR skip this step and USE REAL BACON BITS), in a med pan, fry just until tender/crispy. Reserve the bacon grease (about 2 tbsp. of it in the pan) and move the bacon onto a paper towel.. set aside.
now into the pan, add in the chopped onions and saute just until tender. Add the bacon back into the pan, and mix in the brown sugar, and 2 tbsp. of the Dilled Brussels Sprouts juice… mix it all together, remove from the heat.. and set aside…
Now roll out the pie crust, pinch the edges, and gently smear on the cream cheese, add a dash of salt & pepper if you'd like…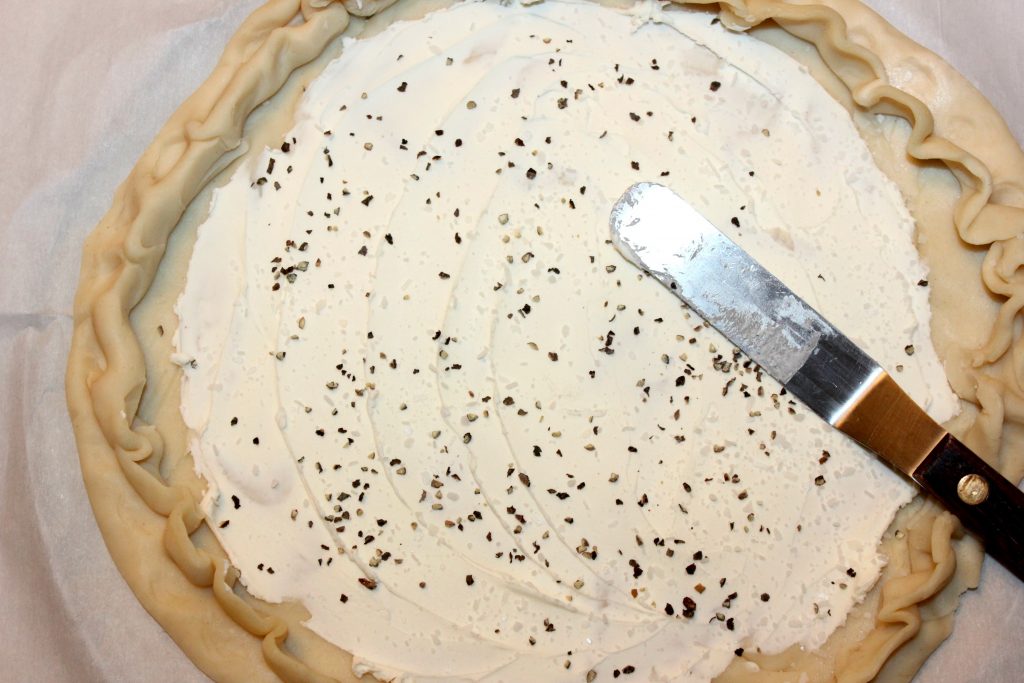 Slice the brussels sprouts in half, and top the cream cheese with as many of them as you prefer…
Add the onion & bacon mixture evenly onto the tart…
Brush the edges with the egg wash…
Bake at 350 degrees for approx. 15-20 minutes, or until the crust is golden, and firm.
Let cool for a few minutes, top with the Feta, and maybe a drizzle of balsamic vinegar..then slice and serve!  ~Enjoy! 🙂