Welcome to today's tasty culinary collision of booze and biscochitos. Biscochitos are a crisp lard- or butter-based cookie, flavored with cinnamon and anise.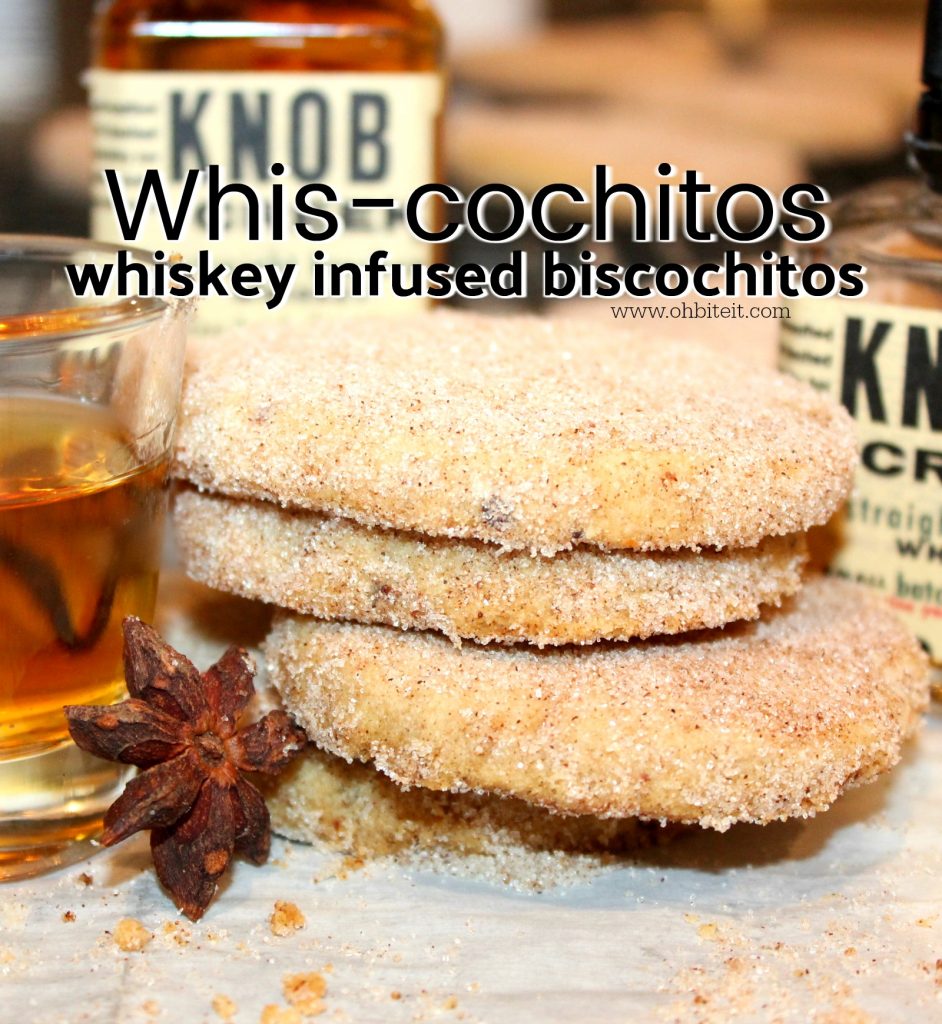 The name is a Spanish diminutive form of bizcocho. The dough is rolled and traditionally cut into the shape of stars and crescent moons. And today, this classic cookie is a bit, umm.. shall we say, tipsy?!  
What started as just a fun new word, "Whis-cochitos", ended in a deliciously flavorful, yet traditional holiday cookie.
Subtle whiskey flavors, enhance this cookie and make it even better than it was before.    Make LOTS!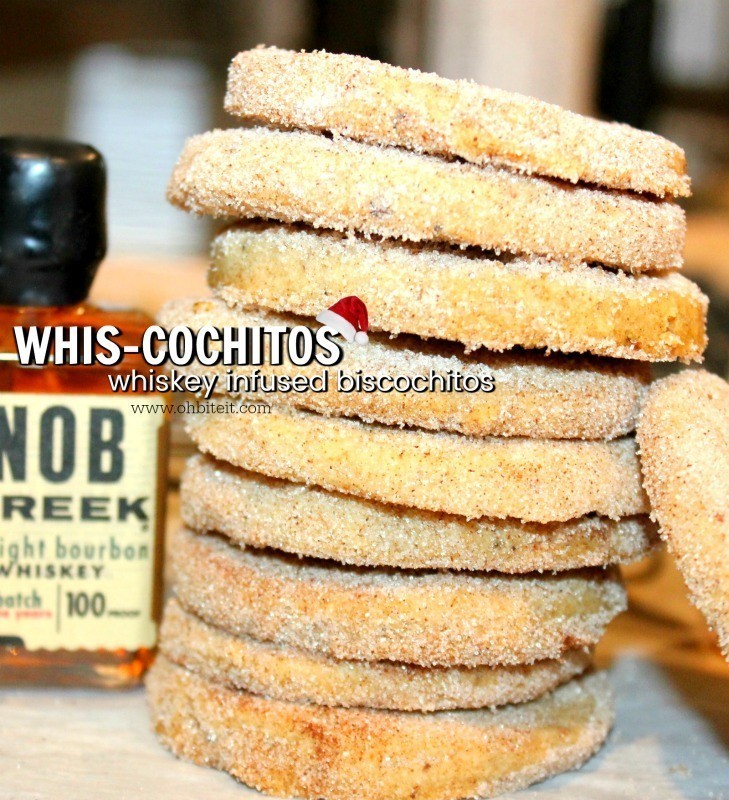 What you'll need for approx. 2 dozen cookies:
Ingredients
3 cups all purpose flour
1½ teaspoons baking powder
½ teaspoon salt
3 teaspoons crushed anise seed
zest of one orange
1¼ cups lard
¾ cup sugar
1 large egg
1 teaspoon WHISKEY (OR Vanilla Extract)
For the Topping
½ cup sugar
1 teaspoon ground cinnamo
Instructions:
In a large bowl, sift together flour, baking powder, and salt…
Whisk in the anise and orange zest.
In a separate bowl, combine the sugar and lard. Using an electric mixer, beat the lard and sugar until light and fluffy – about 3 minutes. Add the egg and vanilla and beat to combine. Gradually beat in the flour mixture and stop as soon as mixture is combined. Dough should be thick and similar in consistency to pie crust dough. Refrigerate dough for 30 minutes.
Preheat oven to 350 degrees Fahrenheit. Line baking sheet with parchment paper. In a small bowl, combine the sugar and cinnamon for topping.
On a lightly floured surface, roll out dough to ¼ inch thickness.
Cut out cookies (I used a 2½ inch circle cutter) (a.k.a wine glass lol).
Place cookies on lined baking sheet and bake until just barely golden and set, about 10 to 12 minutes (be careful not to over cook!).
Let cookies cool for 1 minute, then top them…
carefully dunk them into the sugar mixture.
Place on cookie rack until completely cooled, and serve them up!
Grab some for you, they go FAST!  ~Enjoy! 🙂
*Notes
Traditional Biscochitos use lard and taste better because of it, but you can substitute vegetable shortening if you can't find lard.