I've recently had the pleasure of discovering a toffee upgrade! Yes, it's true, I know it's hard to believe that toffee can be improved upon, but The Toffee Doctor made it happen!
Fresh, crisp, sweet and tender.. each bite will leave you wanting MORE!

Delicious milk chocolate and nut covered buttery sweet English Toffee.  Crisp but not too hard to bite, will melt in your mouth!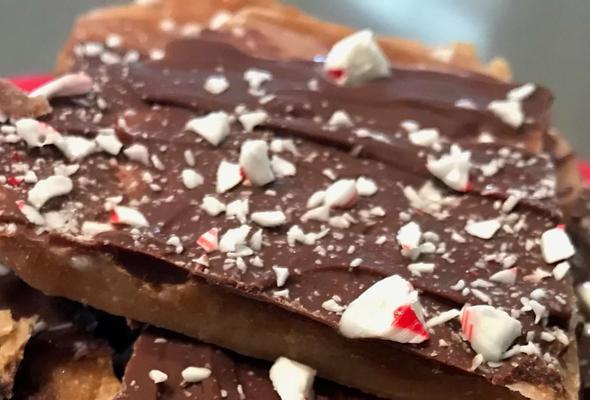 Delicious milk chocolate covered english toffee covered with crushed peppermint for an additional zing of flavor.
This toffee is handmade using a family recipe that has brought smiles to our faces for many generations.
Perfect for special occasions, party favors, holiday gifts, saying thank you or for yourself when you want to treat yourself to something special.  Toffee so darn good, you won't be able to eat just one piece.
Collection list
---
English Toffee with Milk Chocolate and Crushed Nuts
English Toffee with Milk Chocolate and Crushed Peppermint
---