This recipe was born simply out of frustration, yep.. I was frustrated at the same-old hostess, gift-giving garb that we all show up with at every dinner and gathering we're ever invited to ,,, or ever host ourselves!
We have our cute tins of cookies, our candles, and gift-cards galore.. but when, when I ask.., do you ever show up with a sweet, spicy, fun and unique, platter of Candied Jalapeno POPPERS?!
Hmmm..?  Well today is your lucky day, because with this little recipe up your sleeve, you will be remembered LONG after the party is over! Make LOTS!
What you'll need;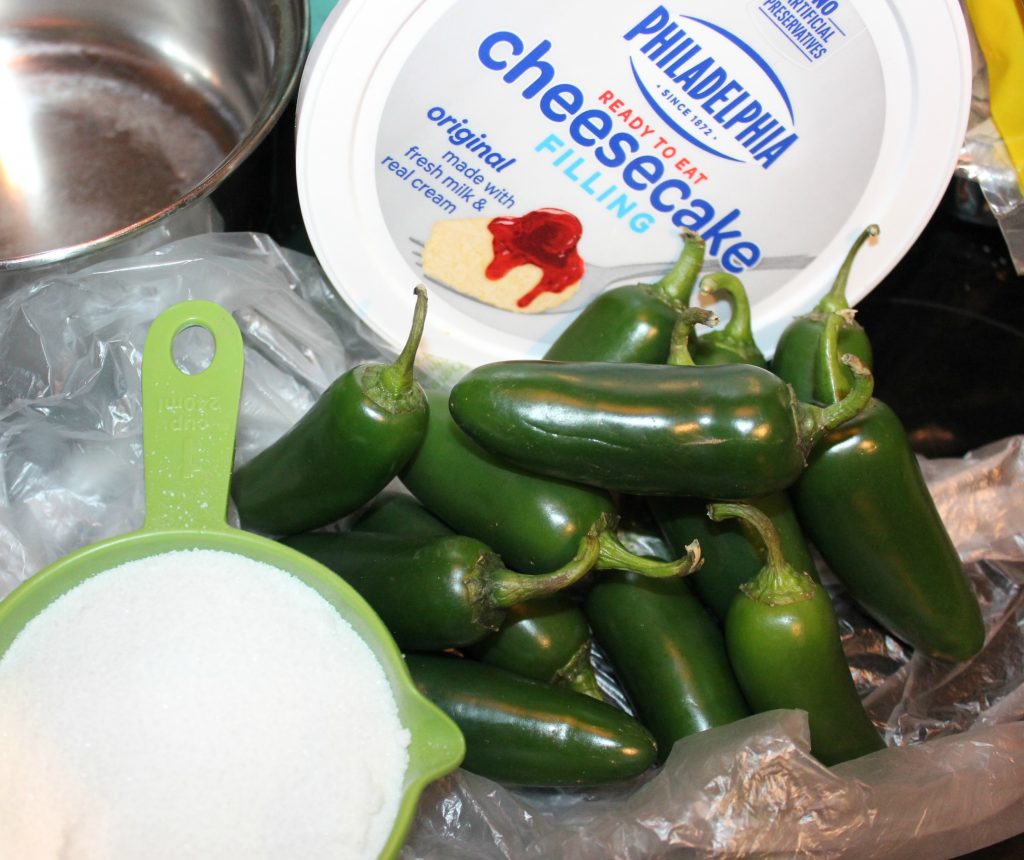 12 fresh jalapenos
1 cup sugar
1/2 cup water
(approx.) 2 cups cheesecake filling
Directions:
In a med sauce pan, combine the sugar and water, stir it once to blend the sugar, and then let it simmer until it's a light amber color…
Slice the ends off of the peppers and gently core out all the seeds and veins… reserve the stems…
When the sugar is simmering, remove from the heat, and dip a pepper into it and coat evenly…
Place them onto a lined sheet pan and let them set up for about 15 minutes or until they're cooled and crisp…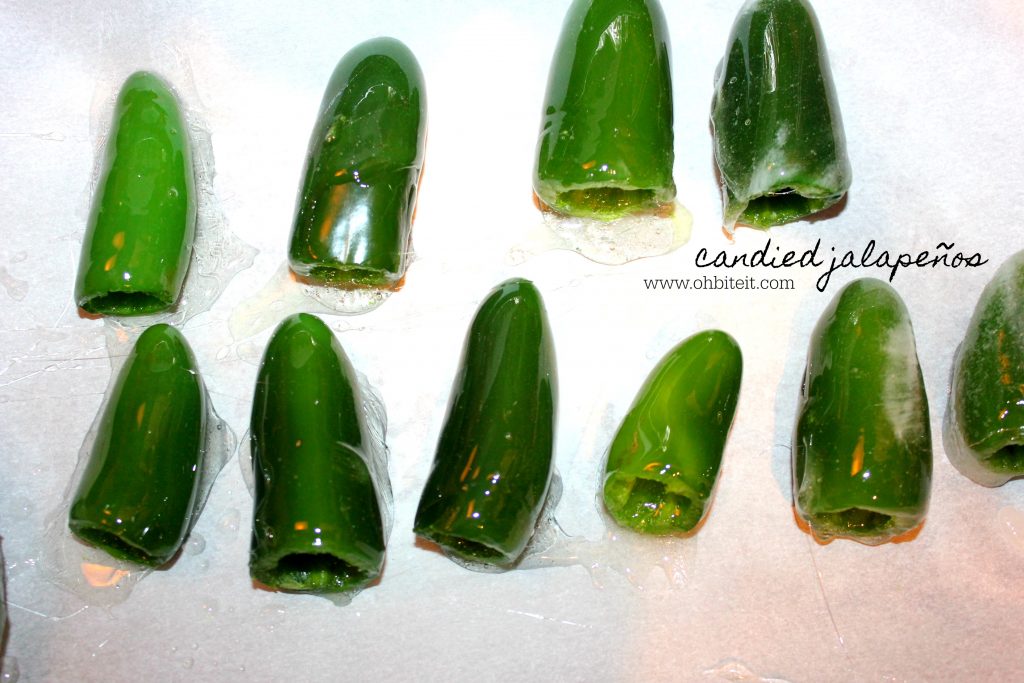 Now, fill each candied pepper up with some of the cheesecake filling…
Set the jalapeno stems on top… because, CUTE!
Serve them up and see those spicy smiles…
And then DIG IN!  ~Enjoy! 🙂