Ahh cheese… that snacking savior we've come to rely on for all of our personal, and public food fare.  You can't go wrong with cheese right?!  Especially when that cheese is as amazing, as creamy, as decadent.. as the culinary queen of all things cheese > BRIE! OMG.. Brie.. is there anything that a little Brie can't make better? … I think not.  
Call it a cop-out, call it the easy way out.. but there just isn't a better effort-to-payoff ratio than when Brie is involved.  And this time is no different!
Up your entertaining game, by serving up some warm, buttery, sticky & sweet, melty brie bombs, that will explode with flavor and leave everyone begging for more.  Each warm, nutty bite, is bursting with sweet and savory brie! Your holiday table will never be the same!
~Make LOTS!
What you'll need: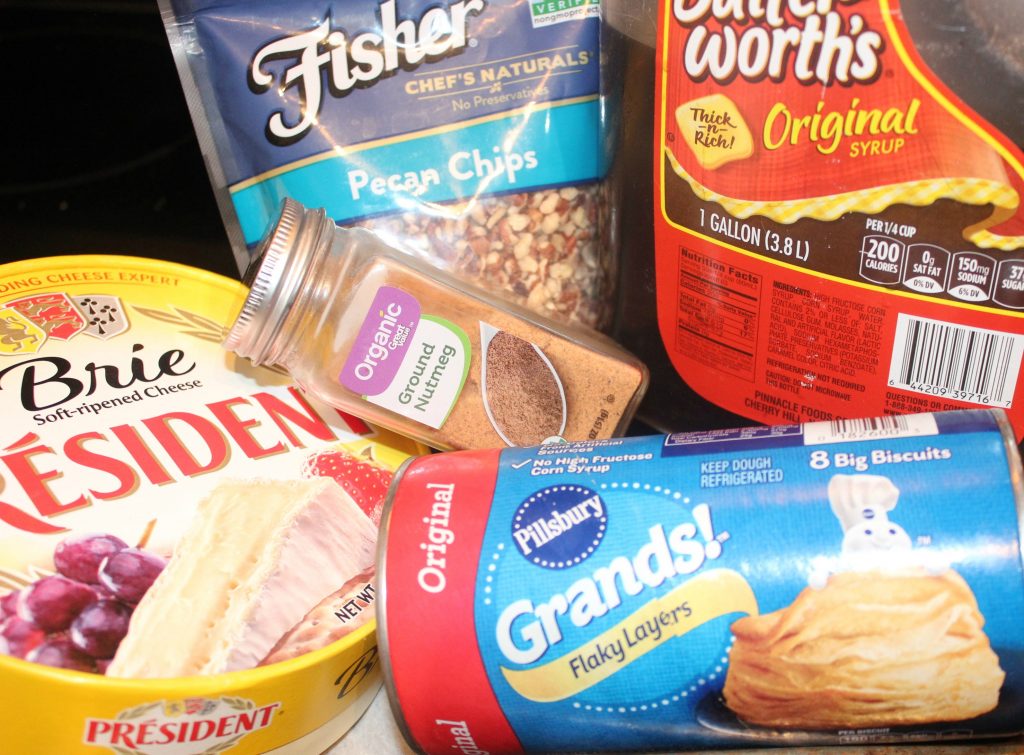 1 container of Pillsbury Grands Flay Layers Biscuits (8 count)
32 – 1″ cubes of Brie cheese
1 cup maple syrup
1 cup chopped nuts.. I used pecans
1 tbsp. ground nutmeg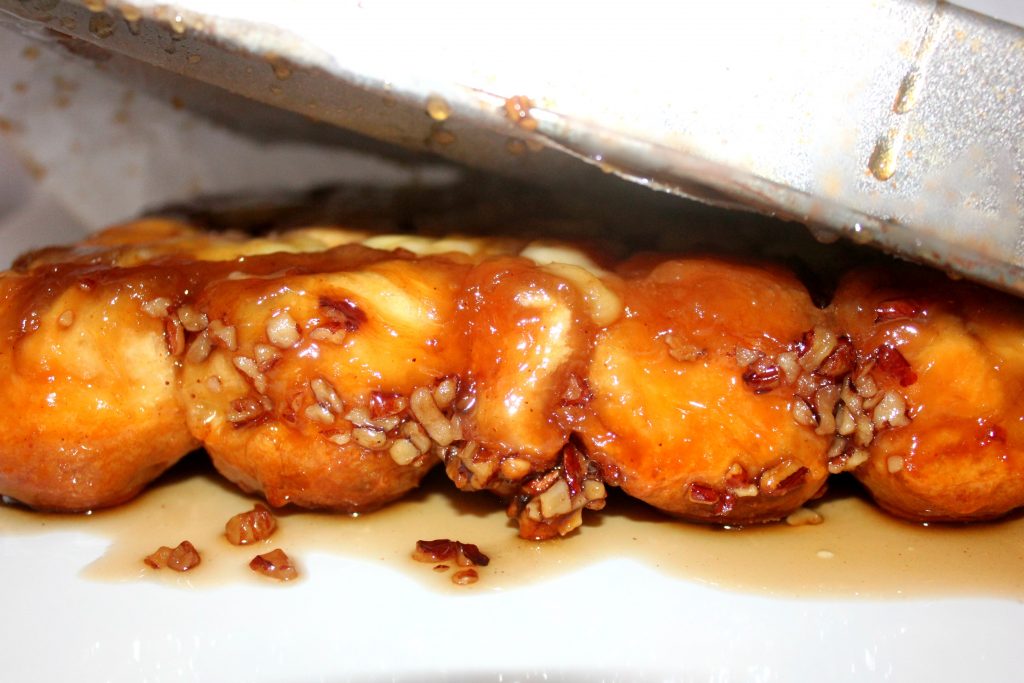 Directions:
Cut each biscuit into 4 equal pieces.
Cut the brie into approx 1″ cubes…
Roll each piece of dough out slightly, and add one cube of brie to the center, wrap the dough very well around the brie…
Set them aside…
Now in a small bowl, combine the syrup, the nuts, and the nutmeg.. mix to combine…
Into a small, parchment-lined sheet pan with a wide lip, add the syrup..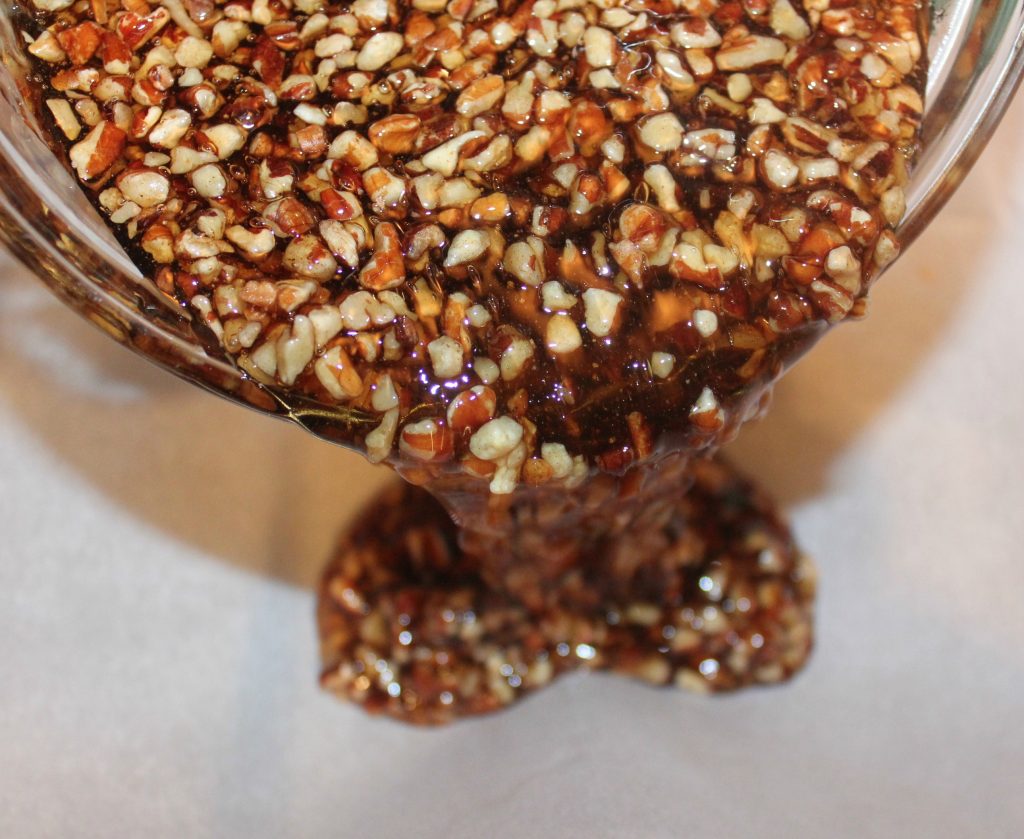 Place all the stuffed dough balls down into the syrup.. in a single layer…
Bake them at 350 degrees for approx, 12-15 minutes, or until they're evenly golden and firm…
Let them cool for just a few minutes…
Flip them out onto your serving platter.. and then DIG IN!  ~Enjoy!  🙂