It seems as though this has happened~ Finally! …and I can't help but wonder what took so long?! I mean, if this isn't a delicious culinary collision.. what is?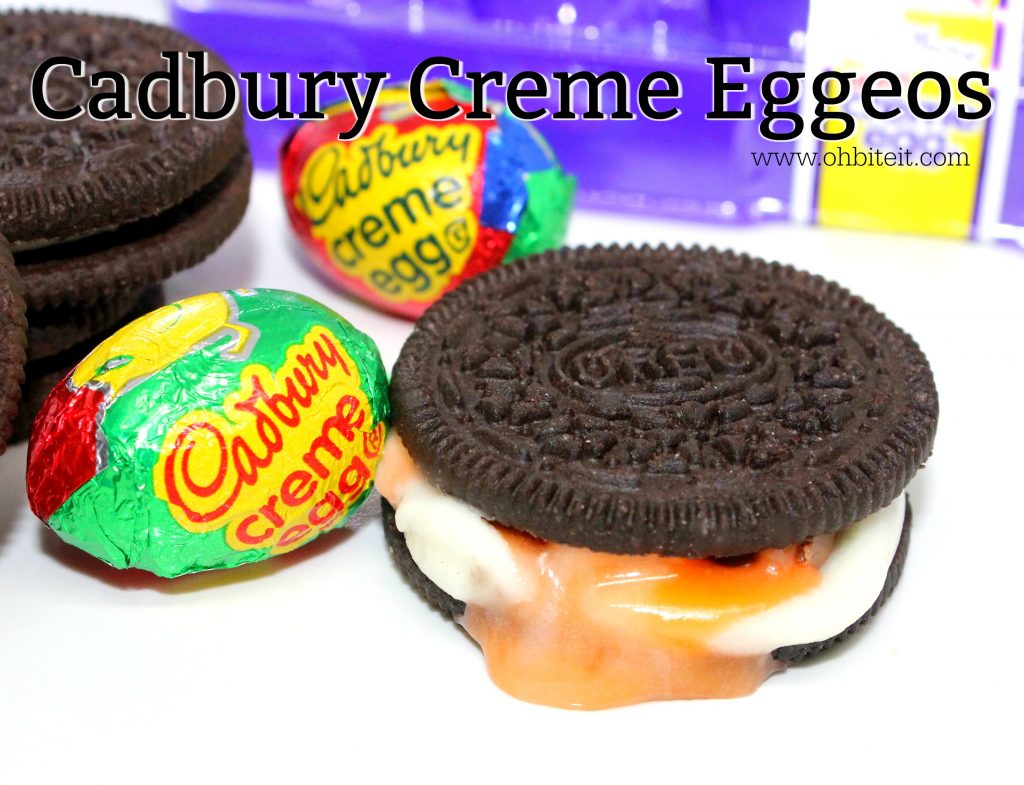 It's simple, it's beautiful.. it's here!
What you'll need:
OREOS ..1 per eggeo
MINI Cadbury Creme Eggs .. 1 per eggeo
A sheet pan, an oven… and tons of self control!
Directions:
Separate the OREOS, placing the half with the most "STUF" face-up onto a sheet pan. Place a mini creme egg on top of the stuf, and warm them up in a low oven…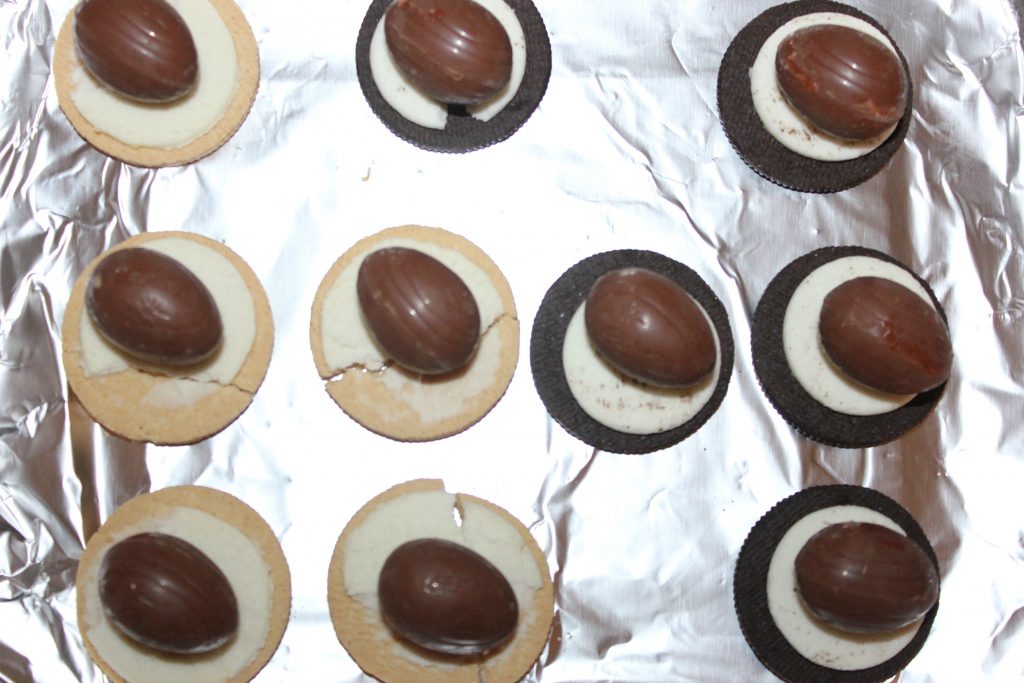 Just until the eggs begin to melt slightly..
Now, place the top half of each OREO on top of the creme egg, and gently push down…
And definitely eat them warm! ~Enjoy! 🙂