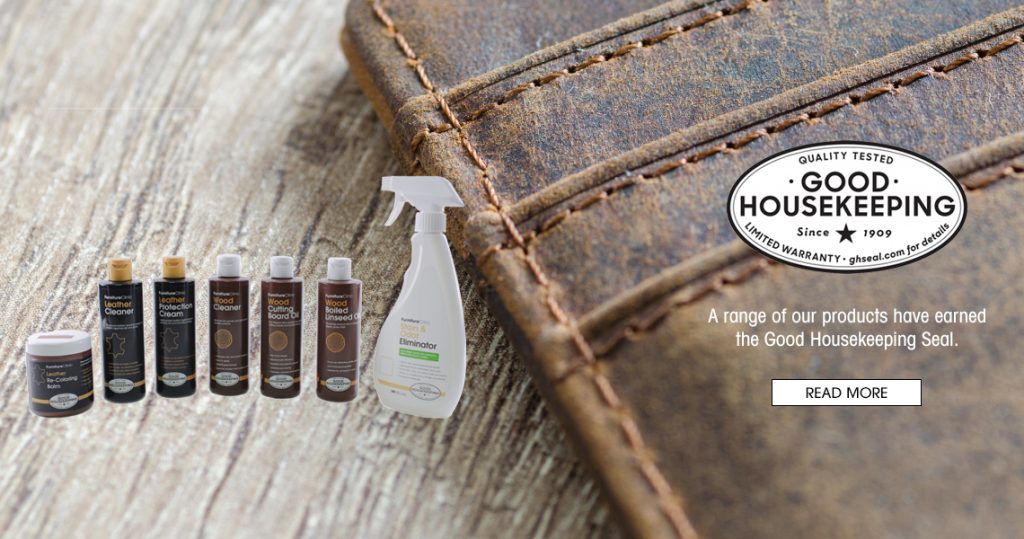 As you can imagine, I use and abuse multiple cutting boards daily! And let me tell you, they have all seen better days. I was lucky enough to have the opportunity to try out Furniture Clinic's wood cutting board oil, and all I can say is WOW! My old battered boards, are now sparkling like new, and will last a lifetime. The quality of the oil is unlike anything I've ever experienced and I'm a new fan for life!
Rescue 

wood

 cutting boards, furniture and more with Furniture Clinic's line of 

Wood

 Cleaner, Linseed Oil and Cutting Board Oil! 
This is an incredible way to 
restore
 and remove years of stubborn surface build up.
Many of Furniture Clinic's Products including those below have earned the prestigious Good Housekeeping Seal of Approval! –
Wood

 Cleaner — Cleans the toughest, most stubborn surfaces to remove dirt and polish buildup
Boiled Linseed Oil — Seals and protects all types of 

wood

 (except exterior oak) for years of use
Cutting Board Oil — 

Restores

 the luster 

wooden

 kitchen pieces with no leftover odor or taste
Furniture Clinic Products are available to purchase on Amazon here!
About Furniture Clinic
Furniture Clinic was originally founded in 2004 in North East England by Keith and Ben Staerck, a father and son team, who began developing a unique range of leather, fabric and wood products that can be used to clean, restore and protect items across furniture, car interiors, clothing, handbags, purses, saddles and many more.
The company went from strength to strength and international interest followed. Due to significant demand from across the Atlantic, in 2013, Furniture Clinic USA was launched by CEO, Craig Boyd, to distribute these innovative products across North America. Since then, Furniture Clinic has become one of the most trusted names in the industry here in the USA, with exemplary feedback from consumers, professionals and the media.