Ahh, what a week! And it's only Tuesday…haha! Thankfully I had this little gem to help me take that 'long-week' edge off, and all I can say is YUM!!  Santa Margherita Sparkling Rose is light, crisp, refreshing, and delicious… relaxing has never tasted SO good!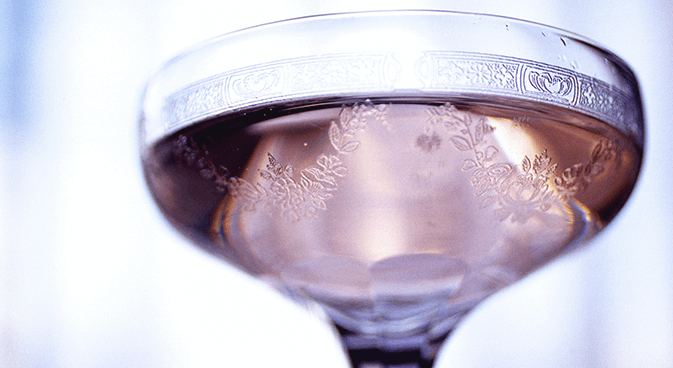 SPARKLING ROSÉ
This bottling was born from another one of our winemaking traditions – creating new favorites in a spirit of creativity, combined with our experience and expertise. What resulted was a dry sparkling rosé wine that pairs perfectly with a variety of cuisines, and lends a touch of additional festivity to any gathering. This predominantly white wine, with just a kiss of red blended in, creates this sparkling rosé.
Lively and delicate, the first time you welcome this surprisingly satisfying wine to your gatherings won't be the last.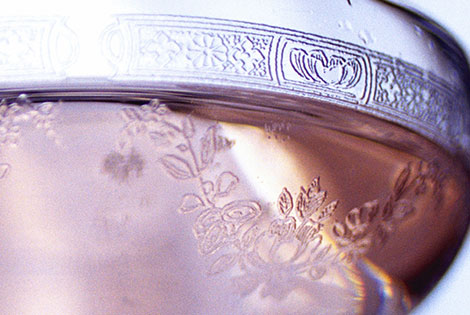 This pale pink wine brings a full bouquet of pleasing floral aromas with hints of red berry, artfully crafted with a blend of white wine made from Chardonnay and Glera grapes and a red varietal, Malbec. Its flavor is delicate, but vibrant and well rounded, remaining on the palate and making this a deliciously easy-drinking wine.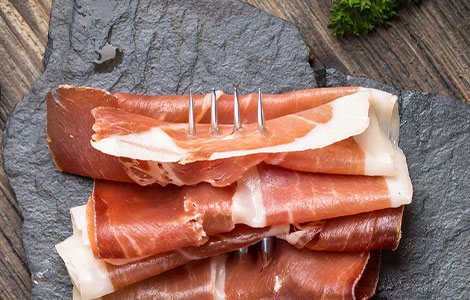 A tasty, aromatic aperitif, and an exciting companion for your food explorations: savory Italian appetizers, complex seafood dishes, and spicy, exotic seasoning of East Asian cuisines.
THE DETAILS MAKE THE DIFFERENCE
The blending of a fine rosé wine is a delicate art, and Santa Margherita is proud to share this delicious masterpiece. We start with a white wine made from the Glera grapes used to produce Prosecco, then add Chardonnay and a small amount of Malbec to add richness and color. This tantalizing blend undergoes a month-long second fermentation followed by 6 months of maturation in pressurized tanks. Only then is this dry, sparkling treasure ready for you to share at your next gathering.
GRAPES: Chardonnay, Glera, Malbec
PRODUCTION AREA: Hilly area in the province of Treviso and Eastern area in the province of Venice
ALCOHOL CONTENT: 11.5% vol.
SERVING TEMPERATURE: 42° – 46° F
RECOMMENDED GLASS: Medium-sized tulip-shaped, narrowing towards the rim
ASPECT AND ELEVATION: 0 – 1,150 ft. above sea level
SOIL TYPE: fluvial (Chardonnay), morainic (Glera), fluvial and lagoon (Malbec)
TRAINING SYSTEM: Guyot (Chardonnay), Sylvoz/double Guyot (Glera), Spurred cordon (Malbec)
PLANTING DENSITY: 3,500-4000 vines per hectare (Chardonnay), 1,215 – 1,415 per acre (Glera), 2,105 per acre (Malbec)
HARVEST PERIOD: Second half of September
AGING POTENTIAL: 1-2 years, meant to be enjoyed fresh
SUGAR CONTENT: 8.3g/750ML
When you hear "Santa Margherita," you probably think of our iconic Pinot Grigio. While we're proud to have led an entire generation of Italian white wines with this inspiring and much-loved favorite, there's a lot more to our story. Santa Margherita represents the best of tradition, innovation, a passion for authentic and enjoyable wines, and respect for the people and the lands that produces them.
Over 80 years ago, Count Gaetano Marzotto led the revitalization of an abandoned portion of the Venetian countryside. Here, where rivers from the alps cut through the sun-drenched hills on their winding way to the Mediterranean shore, he created much-needed farmlands and restored traditional wine-making in what had been a region of fine vineyards since the time of the Roman Empire. Employing new agricultural science and a commitment to the needs of the Italian people, Marzotto gave this labor of love the name of his dear wife Margherita, and the first piece in the mosaic of Santa Margherita was set.
Since then, Santa Margherita has grown to encompass vineyards across Italy, from the Veneto to Tuscany, producing distinctive, authentic wines of deep tradition and regional character. Our wines are crafted for the evolving tastes of today's fine wine lovers, and we invite you to pair the people and foods in your life with the Pinot Grigio we made famous, our brilliant Prosecco, our complex Chianti Classico Riserva or our delicate Sparkling Rosé.
We hold our entire organization to the highest levels of social responsibility and environmental sustainability while remaining committed to our Italian heritage. As we continue to thrive and expand, the truest measure of our success is being welcomed and enjoyed by you, today.