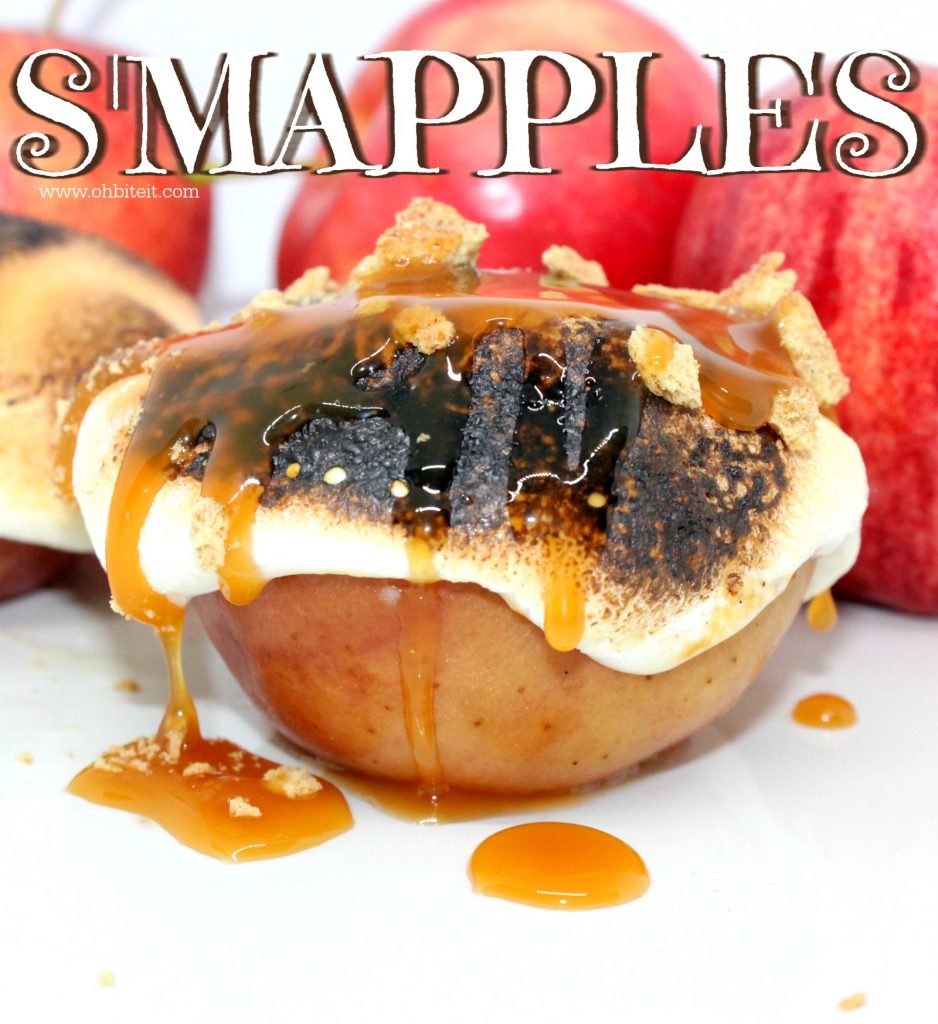 If you love S'mores, if you love baked apples.. today is your lucky day! It's your lucky AND your delicious day, because we have a tasty S'mores/Apple love child to enjoy~ yep.. meet; S'mapples! 
Hot, buttery-baked apples, filled with melty chocolate, caramel, and topped with a toasted, perfectly puffed, magically melty marshmallow… crunchy graham cracker crumbs add a flavorful finish.
Quick, easy, and SO impressive. You can even prepare them in advance, wrap them in foil, and take them camping.. all you'll need is a campfire to toss them into.. and BOOM~ a five star dessert, under the stars! 
What you'll need for 1 dozen S'mapples:
6 med/lg apples
12 marshmallows either the square s'mores variety, or regular size
1.4 cup graham cracker crumbs
12 squares of your fave chocolate bar
caramel sauce for drizzling.. to taste
2 tbsp. butter… melted
cinnamon/sugar and powdered sugar.. just to sprinkle, to taste
Directions:
Cut each apple in half  and core out some of the center, making sure not to remove too much!
Gently, cut a VERY thin base on the bottom of each apple, so it sits up on the baking sheet…
Place them onto a baking wrack, and coat each half with some melted butter, and a sprinkle of cinn/sugar and powdered sugar…
Bake them at 350 degrees for approx. 15 minutes, or just until the apples become tender…
Now, add one chocolate square inside each apple, top them with a marshmallow…
Place them back into the oven for approx. 5-10 minutes, or until the marshmallow is golden…
…let them cool for a couple of minutes!
Serve with a drizzle of caramel, and sprinkle of graham cracker crumbs…
AND,  dig in! ~Enjoy! 🙂