OUR COMPANY
If there's one thing we learned during our years in the military and fire service, it's that a good cup of coffee and a well-timed jolt of caffeine are essential for long nights and high-octane lifestyles.
We also discovered that we had a true passion for roasting high-quality coffee beans, so we made it our mission to make great-tasting, easy-drinking coffee for hard working people everywhere.
It's received the stamp of approval from firehouses, job sites, and offices all across the country.
We guarantee quality, so every batch of Fire Department Coffee is fresh roasted. You order.
We roast. We deliver. It's that simple.
10% of proceeds from every order goes towards supporting ill or injured firefighters and first responders. It's great coffee for a great cause. Together, we're helping take care of our nation's heroes, one cup at a time.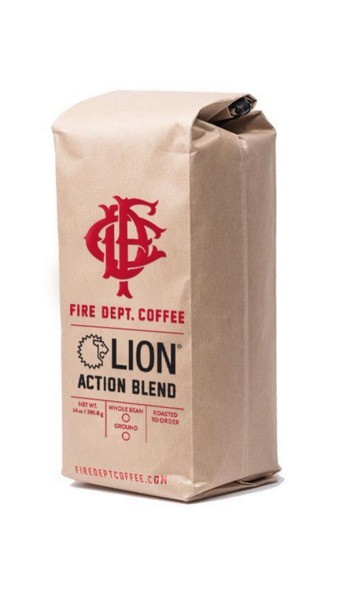 Feel good about every sip of this delicious new blend, because 100% of proceeds go to support the Firefighter Cancer Support Network.
Medium-dark roast
A bold flavor with a little extra kick
Delivered right to your door
Available in ground or whole bean
If you're all about action, this is the roast for you. It's a delicious, easy-drinking coffee that never fails to deliver the added jolt of energy you need to tackle any challenge. Created in partnership with the nation's largest family-owned manufacturer of first responder personal protective equipment, the LION Action Blend is dedicated to raising awareness, resources and support for our heroes who are facing cancer and determined to win the biggest fight of their lives. Fill your mug. It's time for Action!
What's Included:
LION Action Blend
Available in ground or whole bean