We know that making a great healthy choice in snacks TOUGH.
Do they taste nice? Are they actually good for you? Are they convenient to prepare?
The idea of popping pills, blending potions, brewing broths and measuring powders… Oh we have been there!
Gutsii came to life in 2015 to help health and wellness lovers keep up with their busy lifestyles by offering simple and functional food products that heal and nourish the body.
Founded by a conscious food pioneer and certified health coach, Gutsii has been born with a mission to bring the world of convenience and tasty functional foods together.
Brought together by passions for health and wellness and business for good, the Gutsii team filled a gap in the industry by offering products that weren't found in the stores:
Shakes that takes the need for supplements away.

We've got no time for bullshit products that take up too much preparation time, aren't actually good for you and taste terrible. So, we've been making these products magic in the form of healthy, funky and convenient snack foods that save you time, taste great and heal your gut. TOO EASY.
Australia's foodie culture and Europe's old school quality has strongly influenced our products – we are here to totally rock the Standard American Diet (SAD) and bring the fun and pleasure back to great food.
Gutsii positively believes in the value of nutrition, food and healing yourself with small changes and new choices for better lifestyle quality and health.
The response to our goodies has been AMAZING! We now stock in stores across the United States and Australia and have some special online-only products here in our store.
You'll find our team of Gutsii ladies covering the world. We are USA-based and have roots in Australia and Europe.
The Gutsii TEAM
We were brought together by our passions:
💜 Business for good
🐇 Ethical production – Do no harm
🤓 Smart products for busy people
🤗 Brands you can trust
🚺 We are female entrepreneurs with hearts full of love, minds full of passion and guts to spare..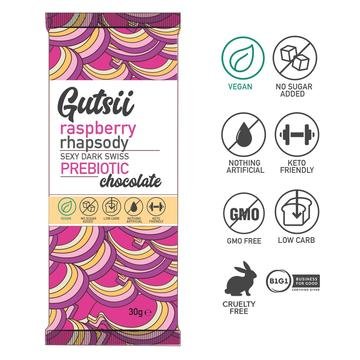 JANINE ZAPPINI
Our Tinker
A conscious food pioneer and certified health coach. Janine Zappini is the founder of Gutsii and Simply Raw, Australia's first 100% raw snack bar.  Specialising in designing healthy foods for the past seven years, Janine has been on a mission to turn the tides in how easy it can be to make a great food choice and bring the worlds of convenience and functional foods together. With her qualifications as a health coach and a focus on integrative nutrition Janine is a treasure trove of nutrition, food and healing yourself with small changes and new choices.
Janine is the innovator behind the Gutsii range and has pioneered all our products from her own needs and wants.
TAMARA LOEHR
Our Alchemist
The wellness entrepreneur behind Hot Tresses, FivePointFour and face of her wellness brands on QVC. Tamara Loehr is an international marketing magician.
Taking brands global, and from zeroes to heroes is her gig while being an international high end speaker, strategist and sass machine.
With a Gold Stevie, BRW Fast Starter and many more awards under her belt she is the creative genius behind the Gutsii brand.
EMILY DIAMOND
Our Nerd

Performance expert working with entrepreneurs. Emily Diamond's "past life" in sports medicine and holistic nutrition got let out of the box when Janine and Tamara pitched the Gutsii concept.
Bringing the science and witty words to the party, a passion for wellness and her crazy systems brain, Emily is the encyclopedia brain behind the Gutsii machine.
A past life in healthcare, Emily's first career in health care saw her trained in Medical Nutrition at the University of Sydney and Cert IV in Nutrition from the Australian College of Natural Medicine.