Do you enjoy breakfast? Do you enjoy dessert? Do you enjoy state fair-like treats? If you answered yes to any of those questions…then today is your lucky day! 🙂 And…here you go!
Do this and make the kids happy, make the adults happy.., gosh darn it-make YOU happy!
What you'll need:
Twinkies – one per dog
Breakfast Sausage (FULLY-cooked) – one per dog
Panckae mix .. (make the batter according to your package instructions) You'll want approx. 1 cup of batter per 4 twinkie corn dogs.
oil for frying
sticks for sticking
sugar for sugaring
self control for, uhhh.. won't work, never mind!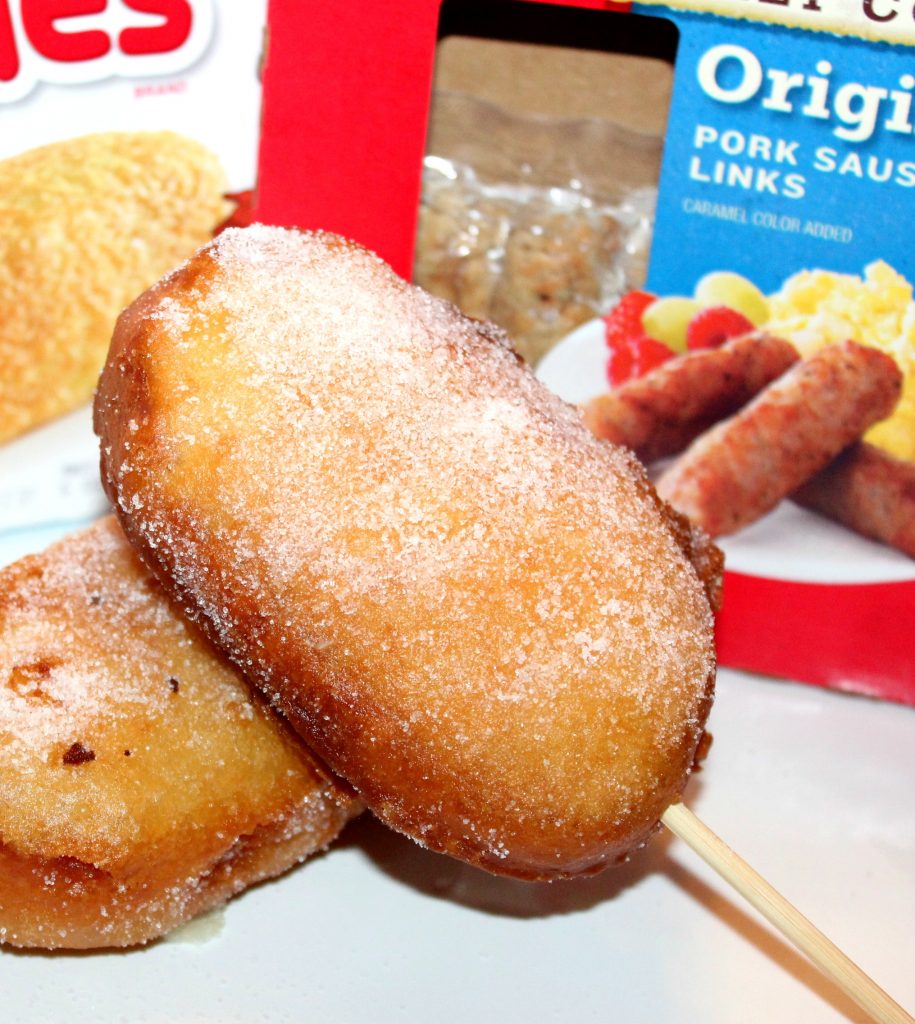 Directions:
Gently slice the bottom of each Twinkie, just enough to secure a sausage inside of it. *Make sure NOT to slice all the way through the Twinkie! The sausage will stick out of the bottom, but that's ok, the batter will cover it!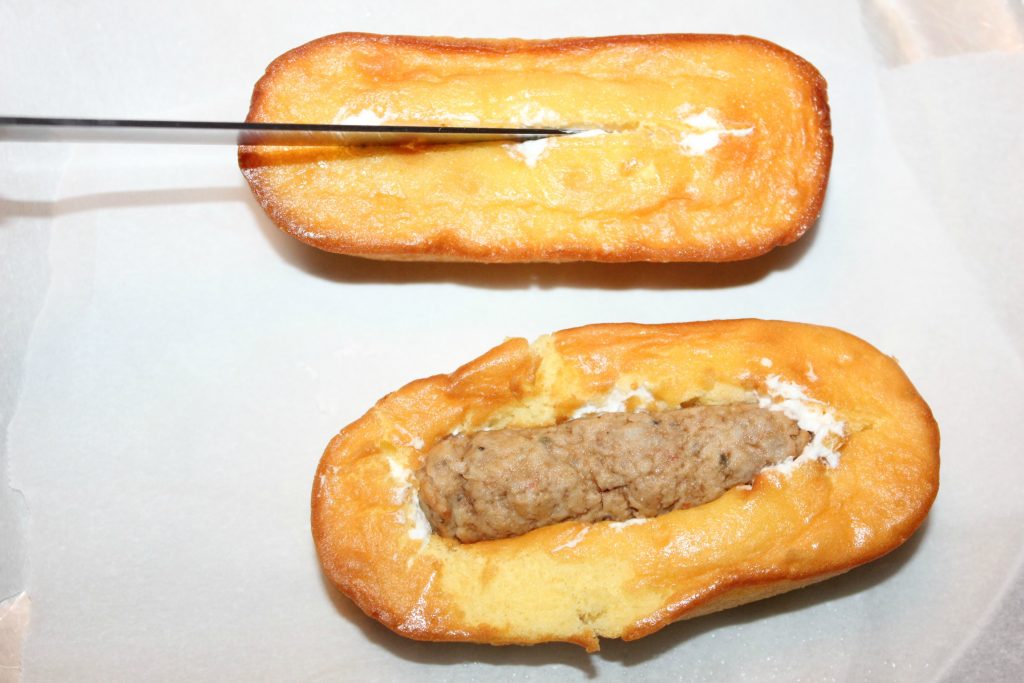 Once the Twinkies are all sausage-stuffed lol. place them into the freezer, while you heat up the oil to 350 degrees, and prepare your pancake batter according to the box instructions!
Dip each super cold sausage stuffed twinkie into the batter, and coat evenly…
Fry them up one at a time, until they're evenly golden
Sprinkle them with some sugar, if you'd like…and then add a stick into them for easy, and entertaining eating( optional).
Serve them warm and feel your eyes roll to the back of your head with each bite! ~Enjoy! 🙂