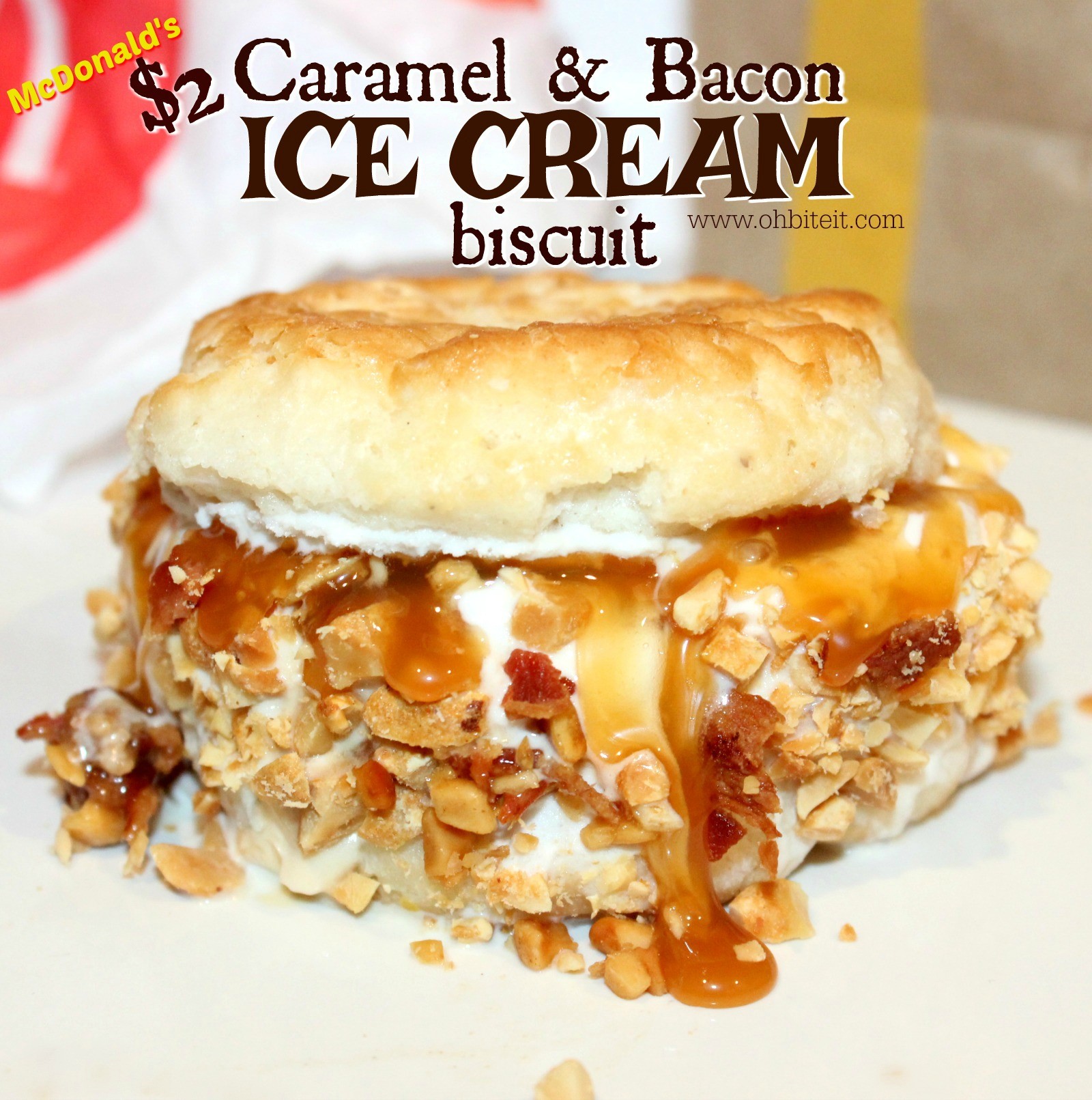 Did you ever think you could have a huge, delicious, gourmet, milky bun.. handed to you, on a whim.. through your car window? For um… UNDER $3??! Well.. did you? Think really hard, I'll wait! I'm pretty sure until now, that answer is a big fat NO! But it's true! 
I present to you, a warm, fluffy, fresh, biscuit… filled (over-filled) with cold, creamy, caramel ice cream.. all rolled up in peanuts and yes — BACON! At your fingertips, for not much more than the sticky change in your vehicle's cup holder. And YOU. ARE. WELCOME!
With some cleaver and quick assembly, that ordinary drive from point A to point B, just got a 5 star dessert makeover. 
What you'll need:
1 McDonald's Bacon Biscuit
1 McDonald's Caramel Sundae (with free peanuts)
YEP.. that's it!
Instructions:
Now.. open up that biscuit, fill it up with some of that caramel ice cream, and roll it around in the chopped bacon and nuts!
If you're driving, just stir the nuts and bacon into the sundae before adding it into the biscuit.. BOOM! Enjoy!