Sweet
Mango
Mochi Ice Cream
Take an instant trip to tropical delicioustown with Sweet Mango My/Mo Mochi Ice Cream! The tangy and sweet taste of premium mango ice cream combined with mouthfuls of mochilicious dough gives your cravings their own craving. Sweet mango My/Mo – the perfect, handheld getaway.
Cookies &
Cream
Mochi Ice Cream
Cookies & Cream My/Mo Mochi Ice Cream is the perfect combination of rich, premium ice cream and crisp, chocolatey cookies wrapped in mushy, mochi dough. A new kind of yum in your handheld snack…because nobody craves same-old.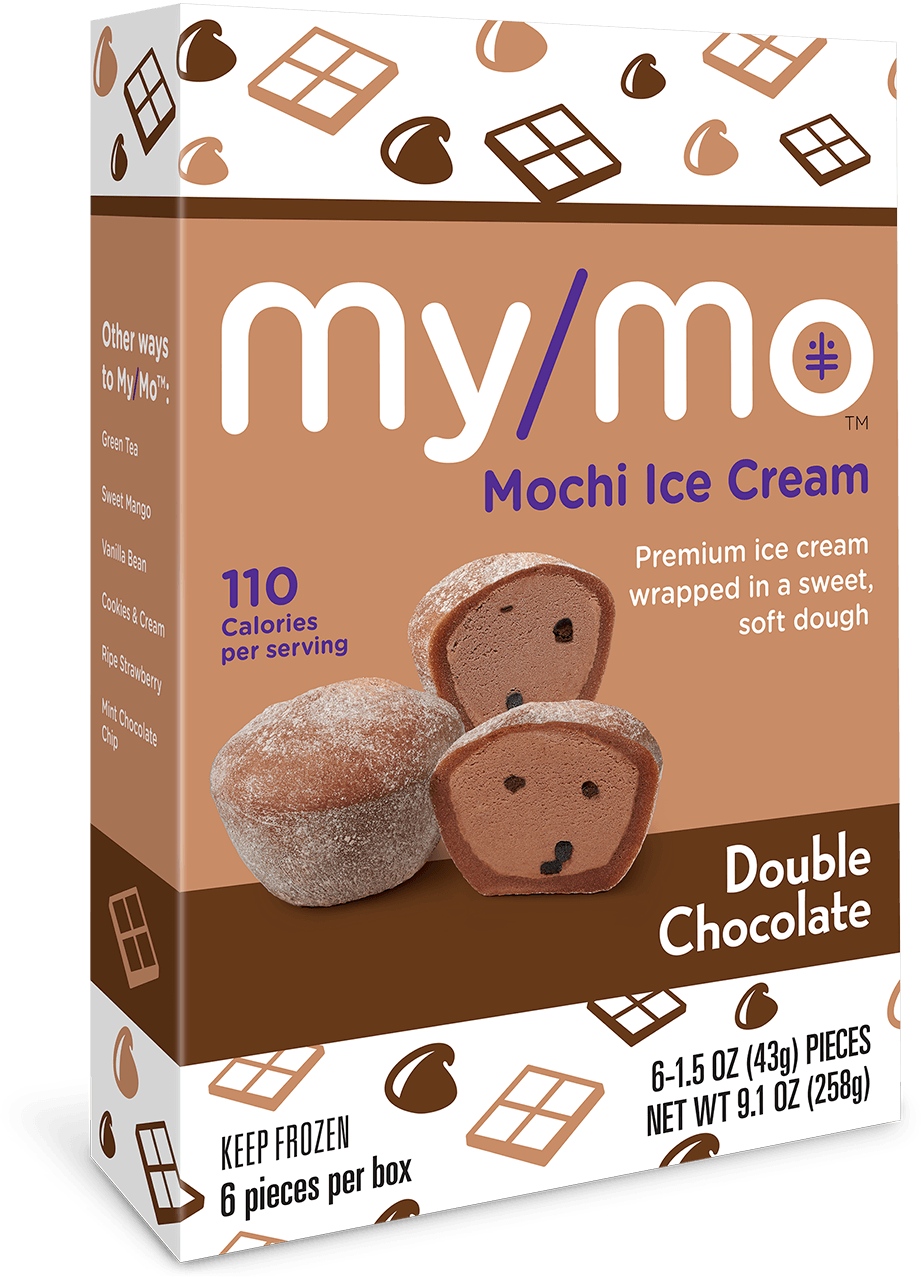 Double
Chocolate
Mochi Ice Cream
Say "My, Oh My!" in a new way with Double Chocolate My/Mo Mochi Ice Cream. Crafted premium ice cream with fudge brownie bits creates a rich, milky, melty texture. Wrapped in masterly mind-blowing mouthfuls of mochi for a bit of good measure creating even more chocolatey chocolate deliciousness.
It's what's inside that counts, right? Or what's on the outside? Only one way to find out. Grab a My/Mo. Feel the curious coolness in your hand. Stretch it. Squeeze it. Take a nibble. Take a bite. Sink your tongue in and savor the flavor. Lick the powder off your lips. Wrap up that one last creamy, mochilicious mouthful. Verdict? Sweet mochi exterior, or velvety ice cream interior? You may just need another to decide.