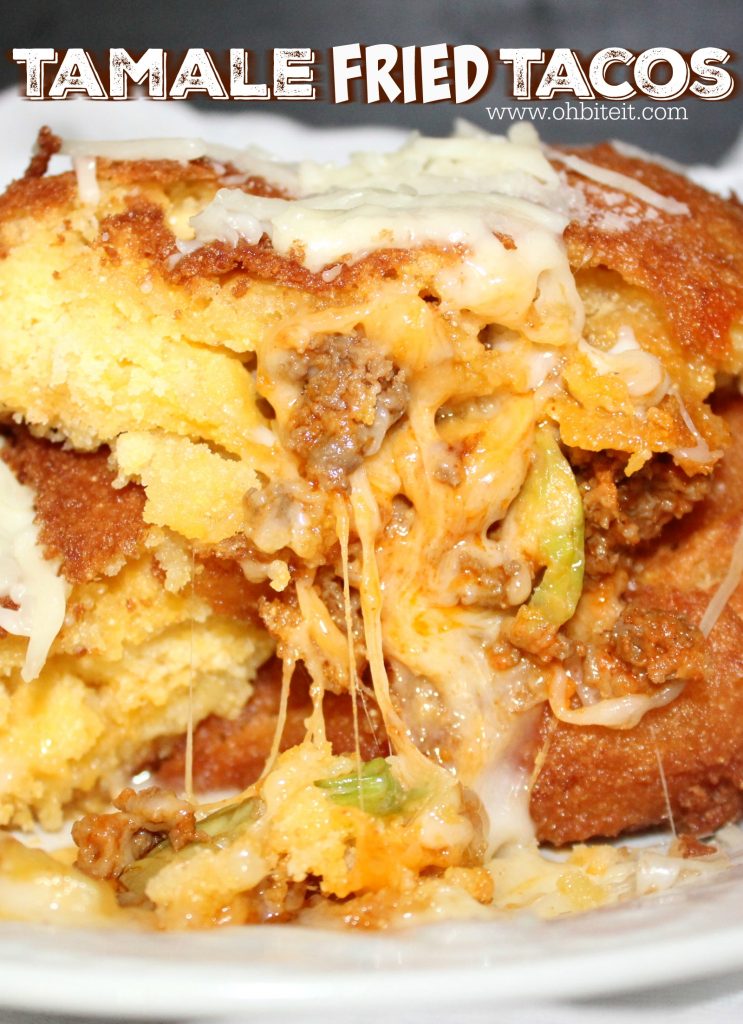 Well, you can take the girl out of the southwest, but you can't take the southwest out of the girl.  And nothing proves it more than this little recipe right here!  I may not be living in New Mexico at the moment, but NM is still living in me.  And one way I like to keep that alive is with food.  
Spicy, tasty, New Mexican food.  This time, I've combined 2 of the most popular NM foods into one beautiful bounty of deliciousness.. I've married tacos with tamales in what ended up being the best tasting union of flavors EVER!  If this isn't an actual thing anywhere.. well, it darn well should be.  I'd buy them in a heartbeat.  
Luckily they're super easy to whip up, and in a matter of minutes, you too can be wowing your family and friends with this wonderfully morphed mexican meal.
What you'll need for 6 tamale fried tacos:
Tacos..  YEsss.. I used Taco Bell tacos :: shoot me.
2-8.5 oz. cornbread mix
fresh mozzarella… one slice per taco
oil for frying.. I used veg.
lettuce for garnish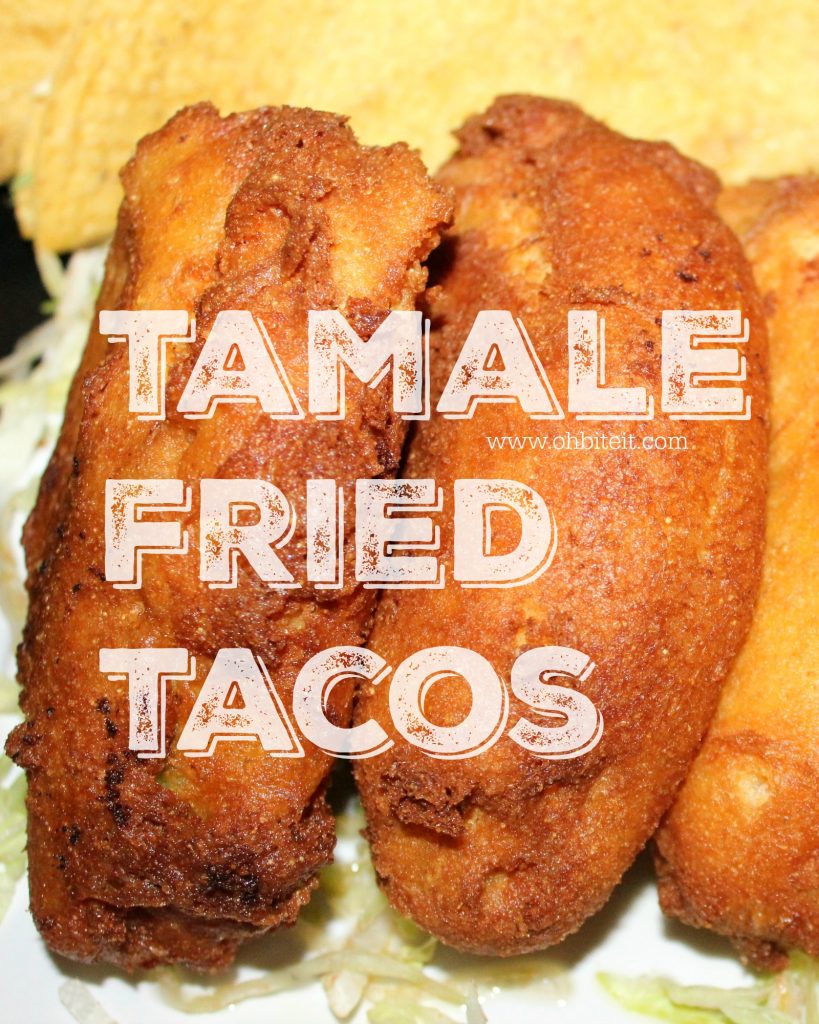 Directions:
in a med. bowl mix up the cornbread batter according to the box instructions…
slice the cheese and add one slice into each taco…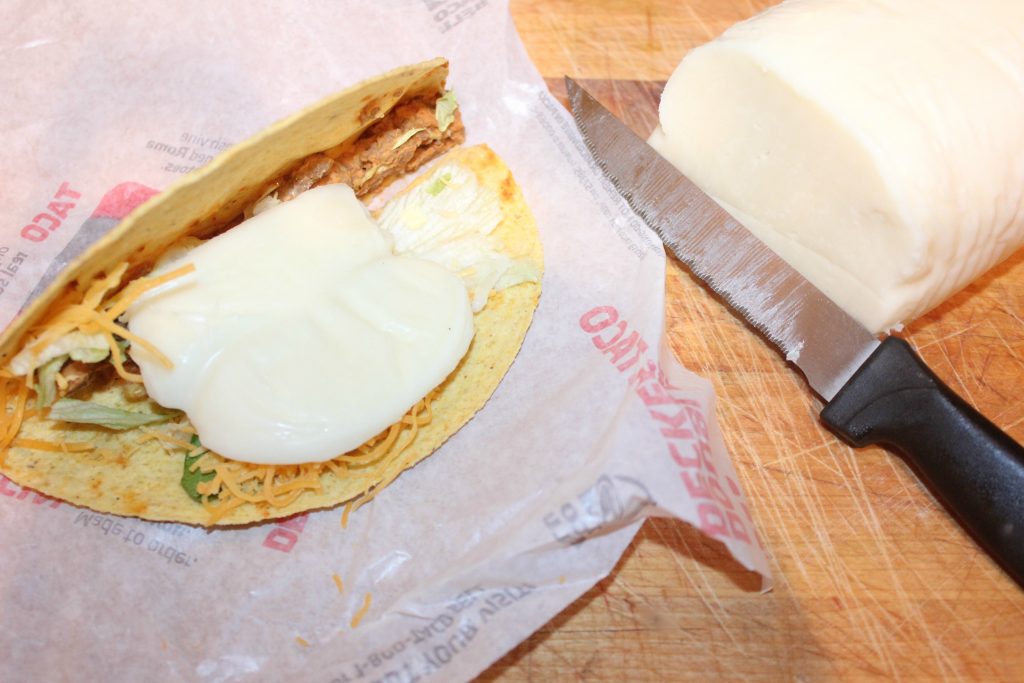 freeze the tacos for at least 1 hour…
Now, generously and evenly coat the frozen tacos with the cornbread batter, making sure to get inside all  of the taco.
Fry them up one at a time, until they're evenly golden…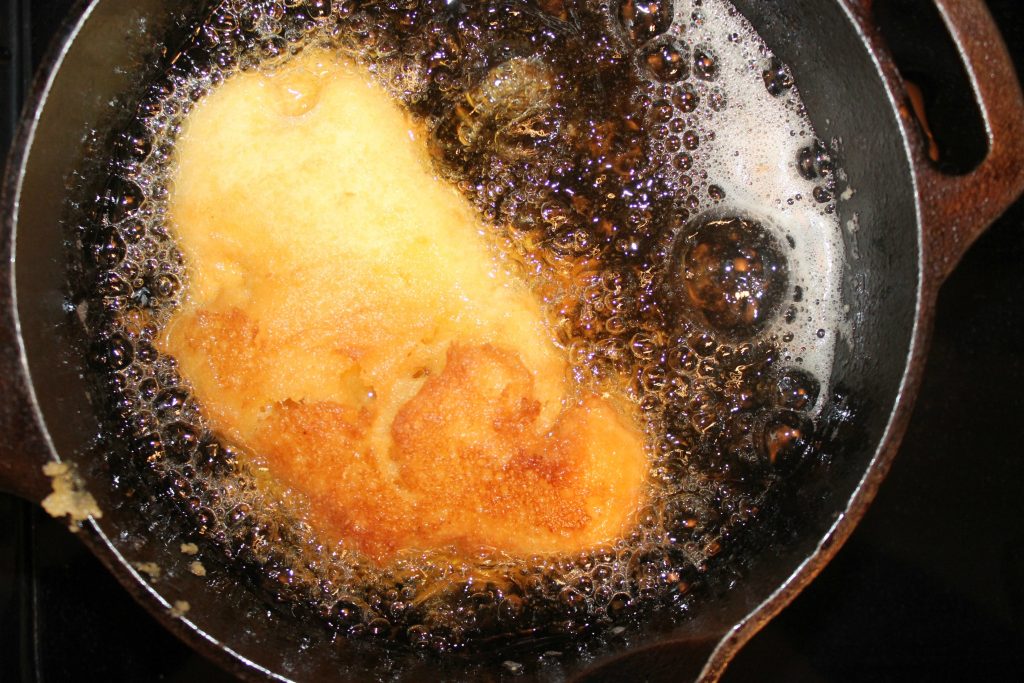 Serve them nice and warm…
So they're super ooey-gooey… top with more cheese if you please..
And then get to it!  ~Enjoy! 🙂