At Mizu, we don't just sell an adventure-rich lifestyle, we live it. From our global team of athletes, photographers, and explorers right down to the people developing our products, we spend half our lives outdoors running our gear into the ground. So don't worry – we've got you covered around the clock for icy cold water, steaming hot coffee, lifetime warranties, and so much more. But who says a kick-ass product can't be good looking at the same time? Not Mizu. Which is why we focus on elevated design, innovative finishes and a final product that you'll want to own as much for how it looks as how it functions.
Our path at Mizu is an authentic one. From our very beginnings to our ongoing mission, we have blazed a trail by engineering products that reflect who we are and where we want to go. Join us for the ride.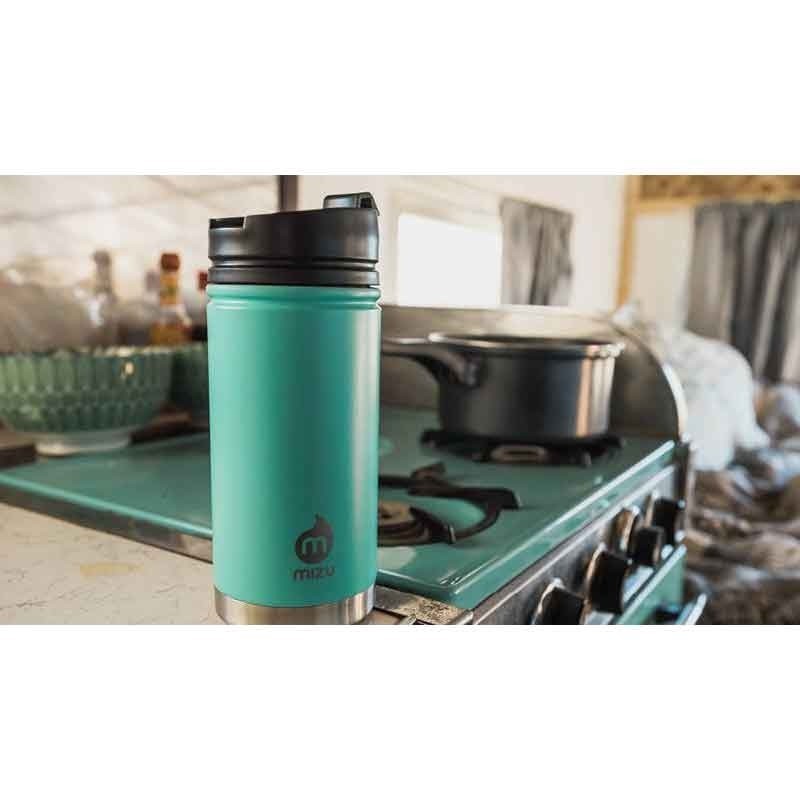 When a full working days' worth of steaming hot caffeine followed by ice-cold water is what you need, the V7 has your back. At 22oz, it's our most versatile size in the lineup.