Stomp Rocket Dueling Rockets, 4 Rockets and Rocket Launcher – Outdoor Rocket Toy Gift for Boys and Girls Ages 6 Years and Up – Great for Outdoor Play with Friends in The Backyard and Parks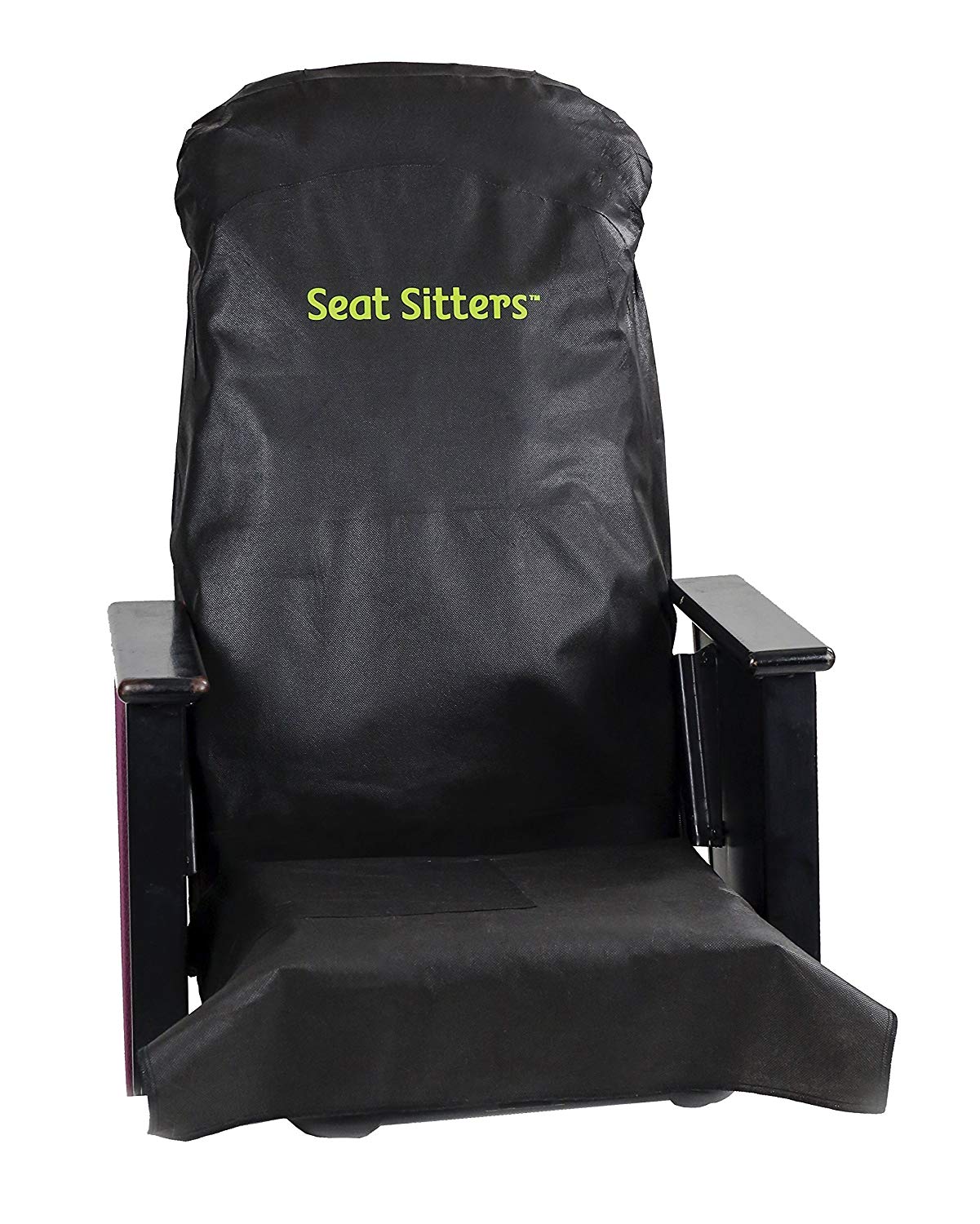 Seat Sitters Airplane and Theater Seat Cover and Tray Table Kit – Adult Edition
Disposable and reusable Seat Covers

Perfect for Cold, Flu and Allergy Season

Black fabric is non-woven, disposable and recyclable. Approximate size 24″ x 55″

Includes table cover, two sanitary wipes, "No Nut" sticker and one allergy mask

A clean seat every time
The Brand You Trust: Introducing Avocado Mayonnaise from BetterBody Foods, the brand that brings you PBfit – Peanut Butter Powder, your favorite Organic Superfood Blend and much, much more

MayoYAYse not MayoNAYse: Our Avocado Mayonnaise is made with 100% avocado oil, Non-GMO ingredients, cage-free eggs, and is soy and canola free! Try this delicious alternative to traditional, canola-based mayonnaise with the benefits of natural avocado oil

Non-GMO, Gluten-Free: Our Non-GMO and Gluten-Free promise means we at BetterBody Foods never use any ingredients that contain gluten or are genetically modified. Whole30 and Paleo friendly!

Artisan Crafted: We make our Avocado Oil Mayo in small batches in our own facility to ensure the best flavor is produced with the highest quality

Educate Your Tastebuds: BetterBody Foods products combine highest quality ingredients with amazing flavor. Compare to products from Chosen Foods, Primal Kitchen, Sir Kensington's, Kraft, 4th & Heart, Hellmann's, Coconaise, Best Foods, or 365 Everyday Organic
BetterBody Foods' Coconut 90% MCT Oil – Keto-Friendly – C8 & C10 – Gluten Free – 16.9 oz
ENERGY-BOOSTING MCTs: Did you know that medium-chain triglycerides (MCTs) are often called a super fuel because the body is able to absorb them more quickly during a state of fasting than their long-chain fatty relatives. MCTs don't need to be broken down as much as longer fatty acid chains and the body can use them as an immediate source of energy and power boost during a fast.

KETO-FRIENDLY INGREDIENT: Whether you're already a ketogenic ninja or are considering beginning your keto diet lifestyle, our pure MCT oil is the equivalent to nunchucks in the keto world. You'll need some in your kitchen arsenal. MCTs can be converted to ketones when fat is being broken down, which can help you stay in a state of ketosis, making it the perfect addition to any keto kitchen.

GLUTEN-FREE & NON-GMO: Our 90% MCT Oil works well with most diets. These include people who are gluten-free, vegetarian, vegan, or pescatarian. With nothing added, our refined, unsweetened MCT oil is just what you're looking for. With just 1 ingredient, you know exactly what you're consuming.

NEUTRAL FLAVOR & AROMA: BetterBody Foods' MCT oil has a low smoke point, so it's ideal for adding to no-heat or low-heat dishes. Our oil is tasteless and scentless, giving it ninja-like stealth. Simply add it to recipes without worrying about changing the flavor of your dish. You can make a salad dressing, use it in your bulletproof coffee, drink neat, and much more.

REMAINS LIQUID: Unlike other coconut oil products that solidify at room temperatures, our premium MCT Oil stays in a liquid state at room temperature, making it a great addition to salads and other meals. It has a medium-low heat cooking point of 300°F so it's ideal for no-heat recipes, whether you're making breakfast, dinner, or a snack.



PROTEIN POWER: With 8g of protein in one serving of Organic PBfit, you can get a boost of protein right after your workout at the gym. Try adding it to the protein powder you already use or add it to your breakfast smoothie for a delicious protein boost. Great for men and women.

SIMPLE INGREDIENTS: Organic PBfit is made with 3 simple ingredients: organic peanuts, organic coconut palm sugar, and salt. It's all-natural and gluten-free! It's just pure, delicious, peanut butter flavor in a reduced-fat powder.

DELICIOUSNESS DEFINED: For a tasty, reduced-fat peanut butter spread, mix 2 tbsp. of dry Organic PBfit with 1.5 tbsp. of water. Blend until smooth, and spread anywhere you would put regular peanut butter!

BLEND, BAKE, OR SHAKE: When it comes to the uses for PBfit, the possibilities are endless! Mix into baked goods like bread, pancakes, waffles, and cookies to add a great peanut butter flavor. You can also blend it into breakfast smoothies and other drinks for a tasty, low-fat protein boost after the gym! Great for men and women!

SAME GREAT TASTE: Due to new FDA guidelines on serving sizes, one serving of Organic PBfit is now updated from 12g to 16g. It now contains 8g of protein, has 70 calories, and has 87% less fat than 1 serving of traditional peanut butter. Our PBfit recipe remains the same!
---
| | |
| --- | --- |
| List Price: | $13.00 |
| Price: | |
| You Save: | $1.47 (11%) |
A fun new card game for the family from the creators of Unstable Unicorns!

Collect as many Cats as you can find in the pet store to win

Ages 8+

2-6 players
---
| | |
| --- | --- |
| List Price: | $20.00 |
| Price: | |
| You Save: | $7.70 (39%) |
A strategic card game that will destroy your friendships…but in a good way.

One of kickstarter's top 50 most backed projects of all time!

Ages 14+ , 30-45 minutes playtime

2-8 players

Build a unicorn Army. Betray your friends. Unicorns are your friends now.

To see the rules online, check out the TeeTurtle website!
---
Challenge your friends: This special Dueling Base lets 2 kids launch rockets at the same time, so you can see whose goes higher!

100% KID powered: Run, jump and STOMP to launch these rockets up to 20 stories high — that's 200 feet in the air!

Winner of Creative Child Magazine's 2014 Preferred Choice Award

Includes 4 Ultra Stomp Rockets and a special Dueling Base featuring 2 Stomp Launch Pads

No batteries required; super easy, fast assembly. Ages 6 and up