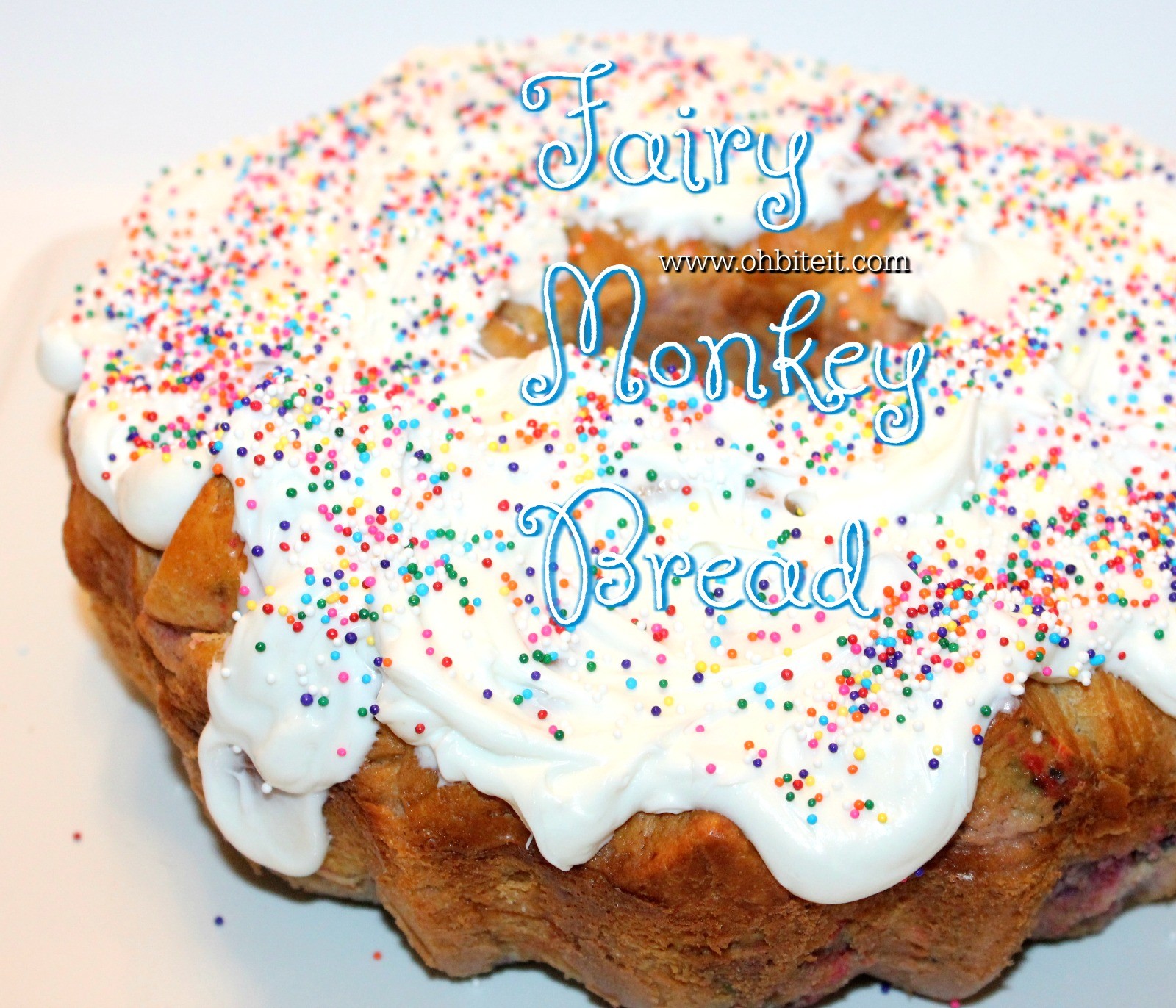 So, I just learned about Fairy Bread (OH MY GOSH)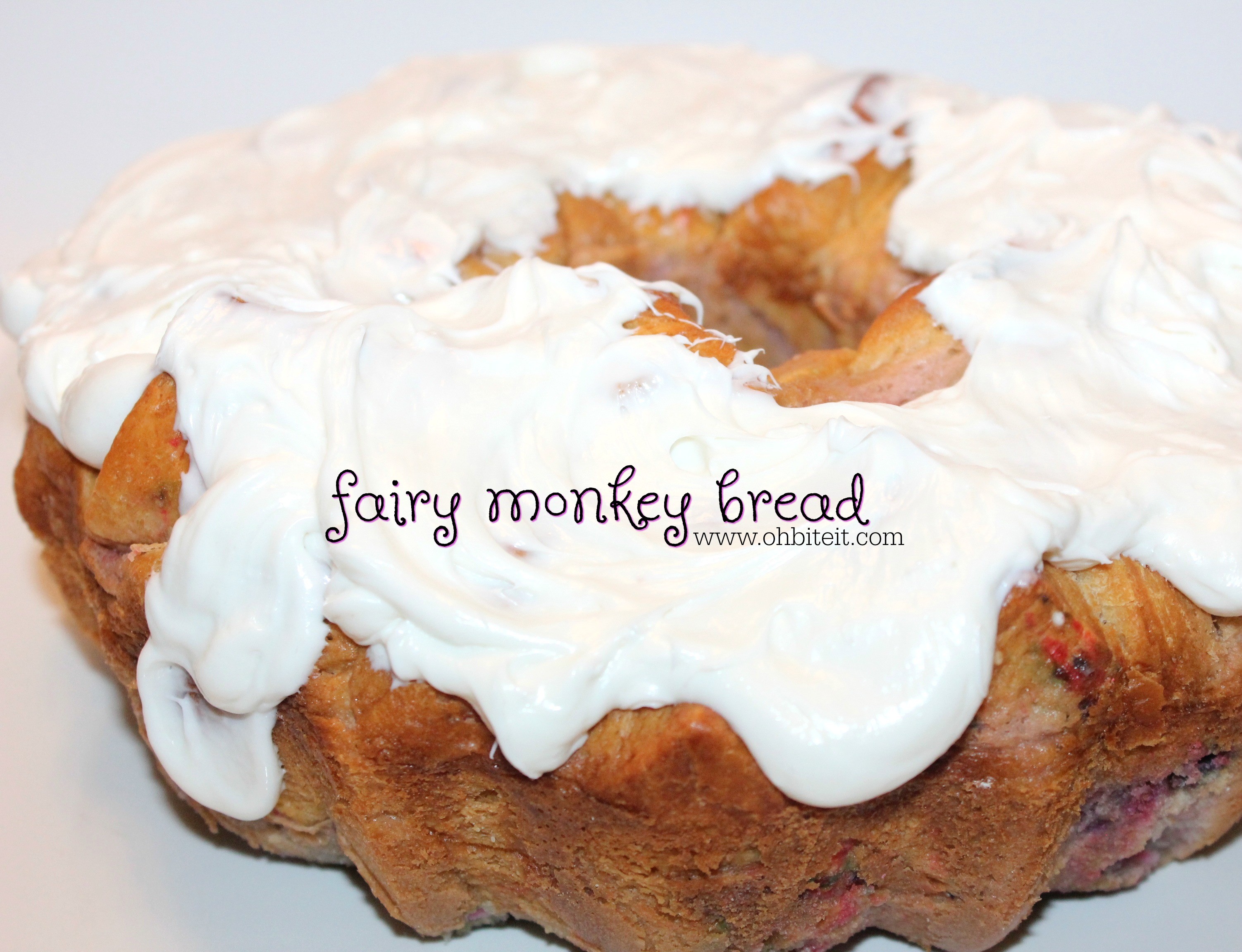 .. and now I want to 'Fairy' all the things! Lucky us! 😉 
What you'll need: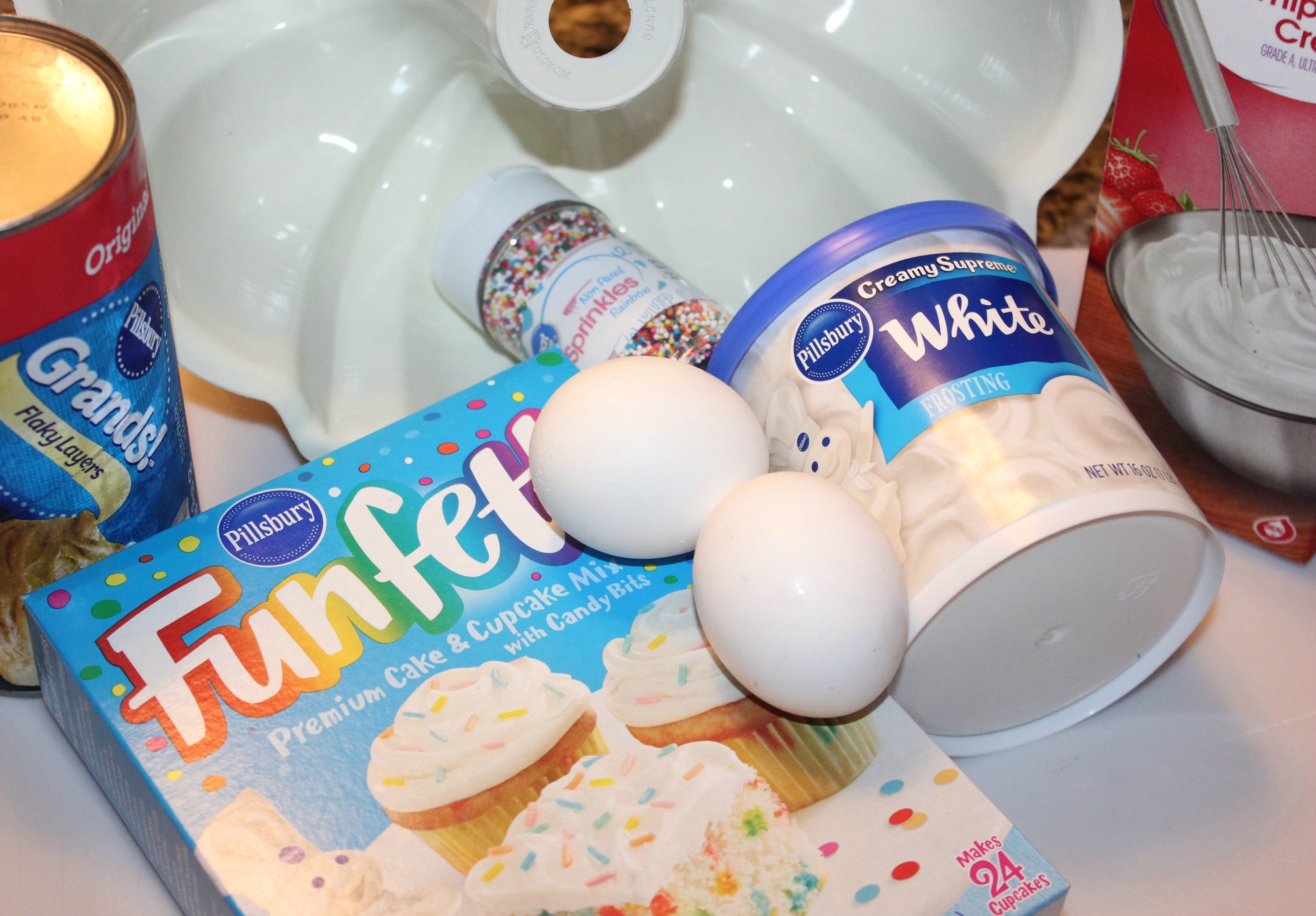 1 container of Pillsbury Flaky Layers Biscuits (8 count)
1 cup heavy cream
1 cup milk
1 cup dry Funfetti cake mix
2 eggs
1 16 oz. container of white frosting .. you may not use the entire container.
2 tbsp. sprinkles .. (plus one tbsp. set aside for topping)
A standard size bundt pan
Instructions:
cut each biscuit evenly into 4 pieces
In a large bowl, combine the cream, milk, eggs, cake mix, and 2 tbsp. sprinkles…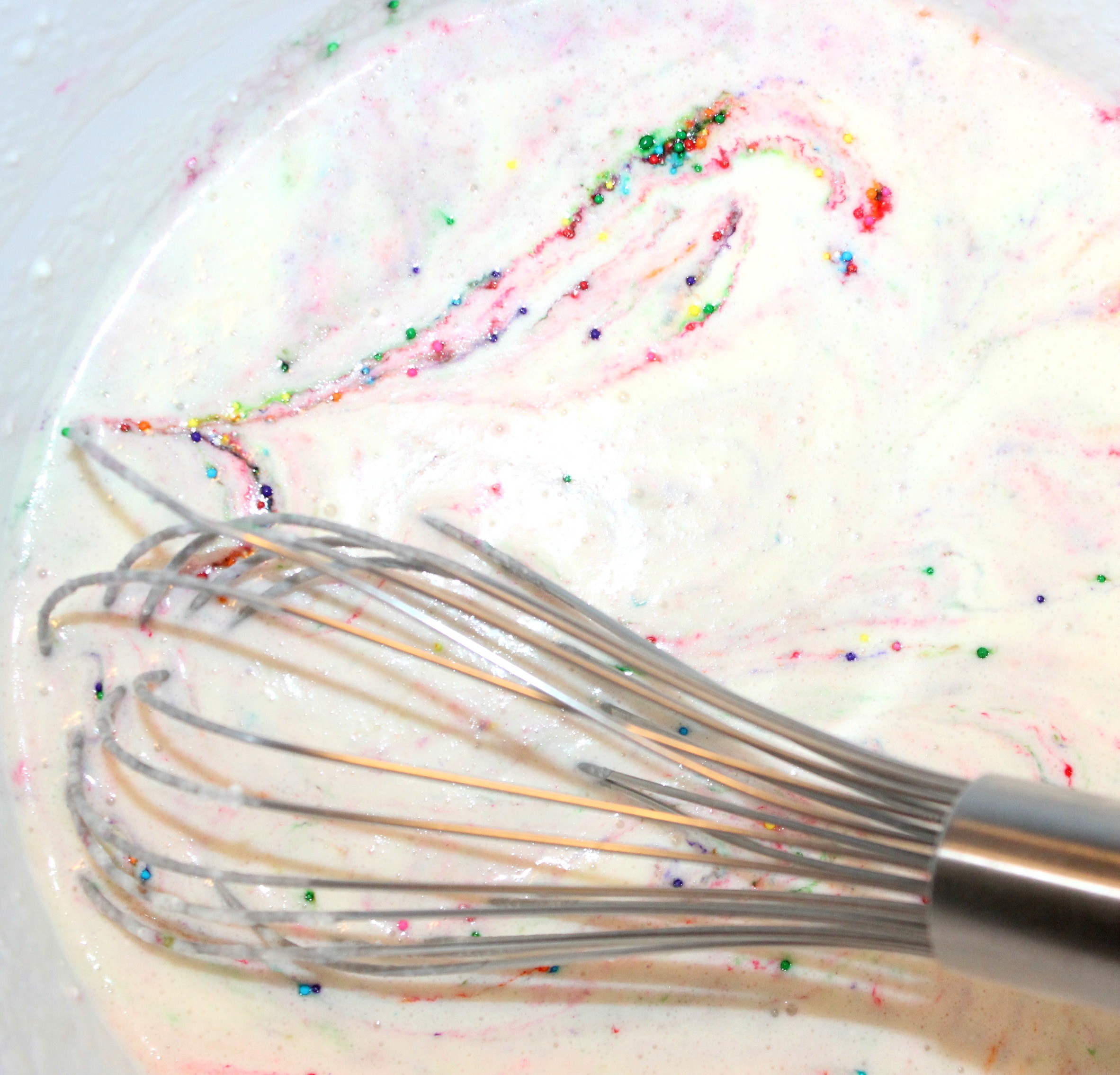 Gently fold the cut biscuits into the batter, making sure to coat them very well, let them sit for a few minutes, as you carefully keep them coated…
Pour the mixture into a bundt pan…
Bake it at 350 degrees for approx. 40 minutes, OR until it's golden, and firm!
Let it cool…
…then release it from the pan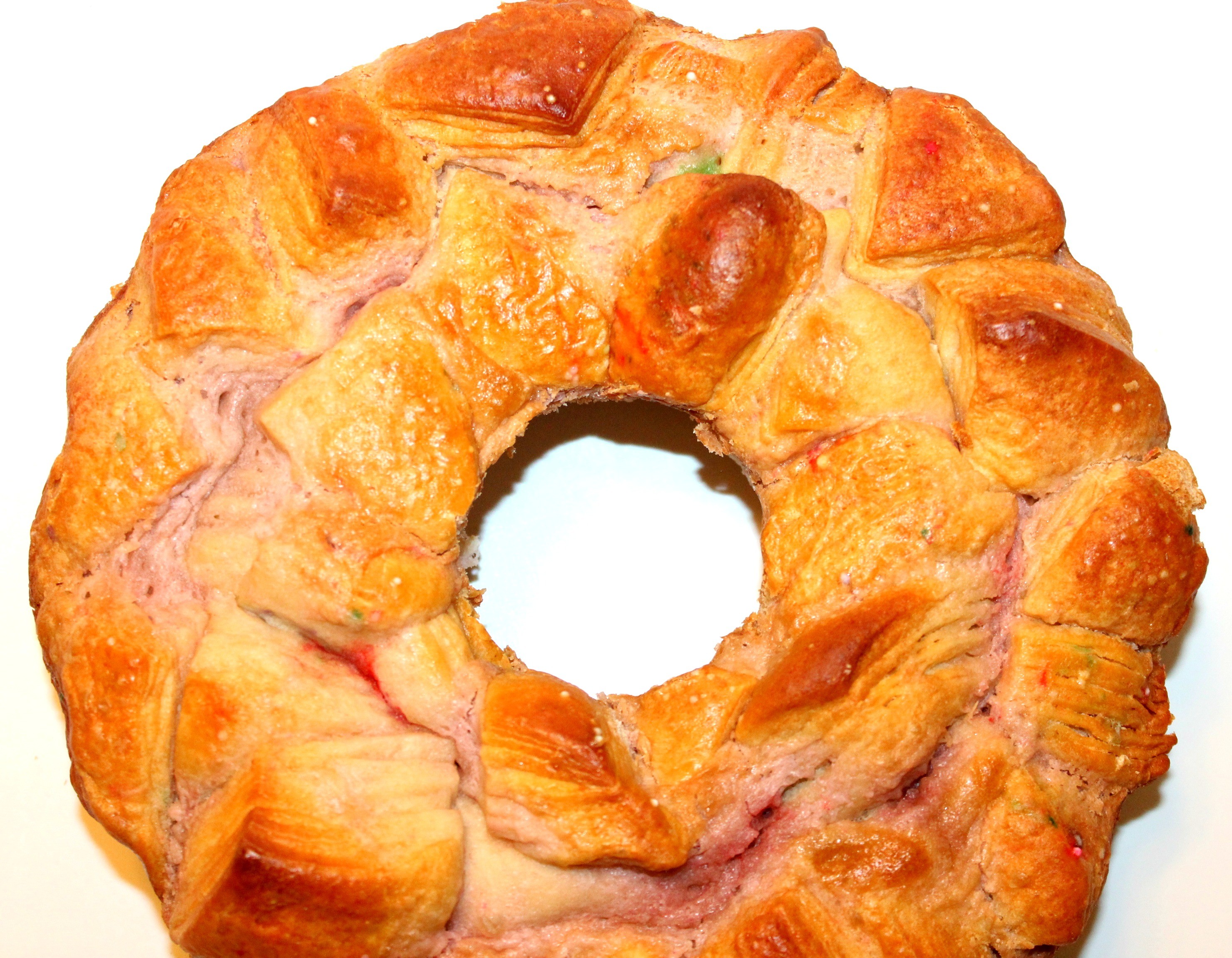 top it with the frosting…
and reserved sprinkles for CUTENESS!
Serve it up! ~Enjoy!