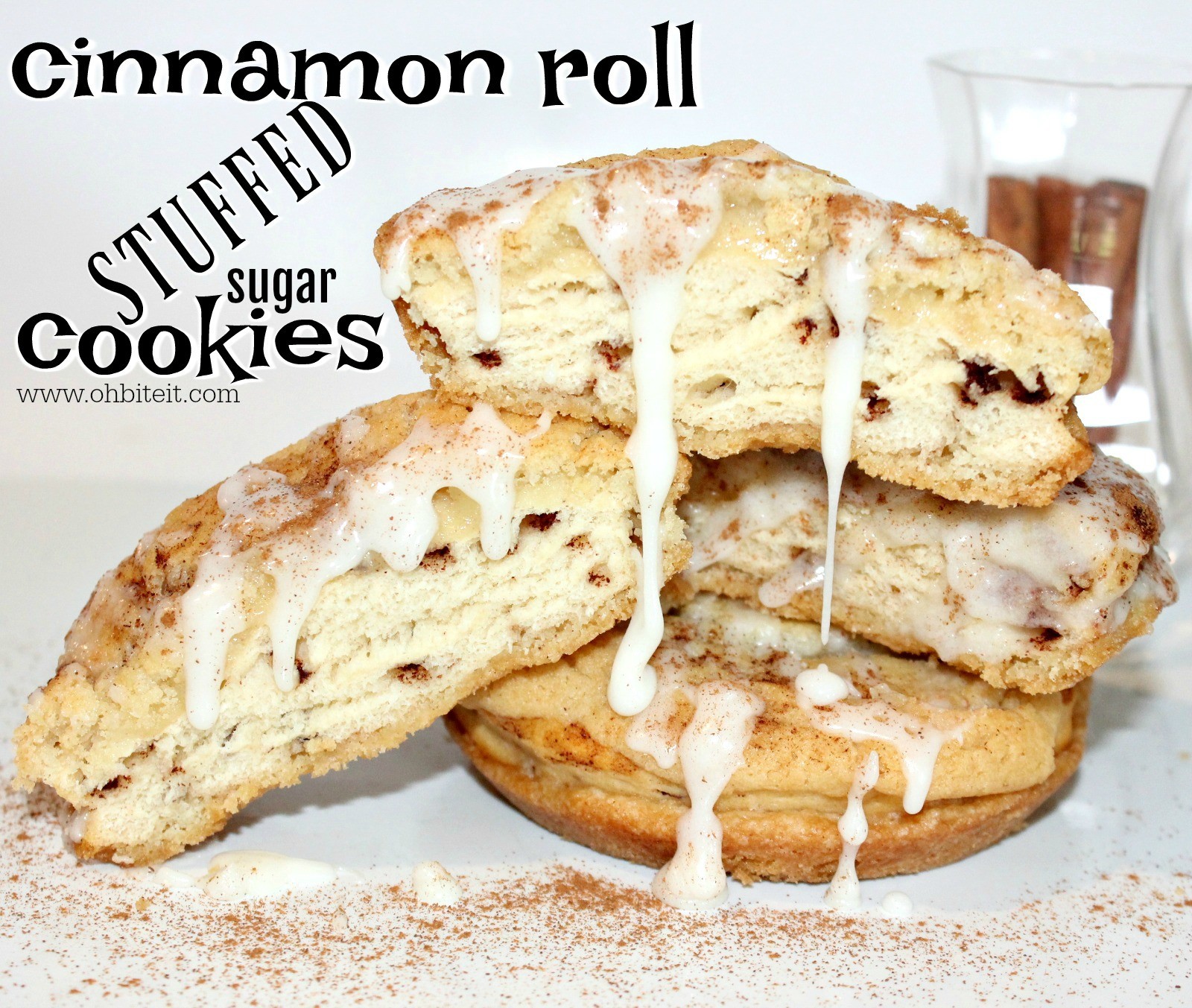 If there were a 'match.com' for food~ I think I'd be qualified to own it. I mean, just look at this deliciously unique union! 
A warm glazed sugar cookie, gets slightly crispy and chewy, as it lovingly snuggles a fluffy, cinnamony, cinnamon roll, in the most decadent, whimsical, and tasty, culinary-cooke collision EVER!
Make LOTS!
What you'll need:
Sugar cookie dough
cinnamon rolls
a 'cupcake-ish' baking pan 
Instructions:
Slice the cookie dough into 2 approx. 1.8″ slices, and place a raw cinnamon roll between them, gently working the dough around the cinnamon roll with your *clean* hands…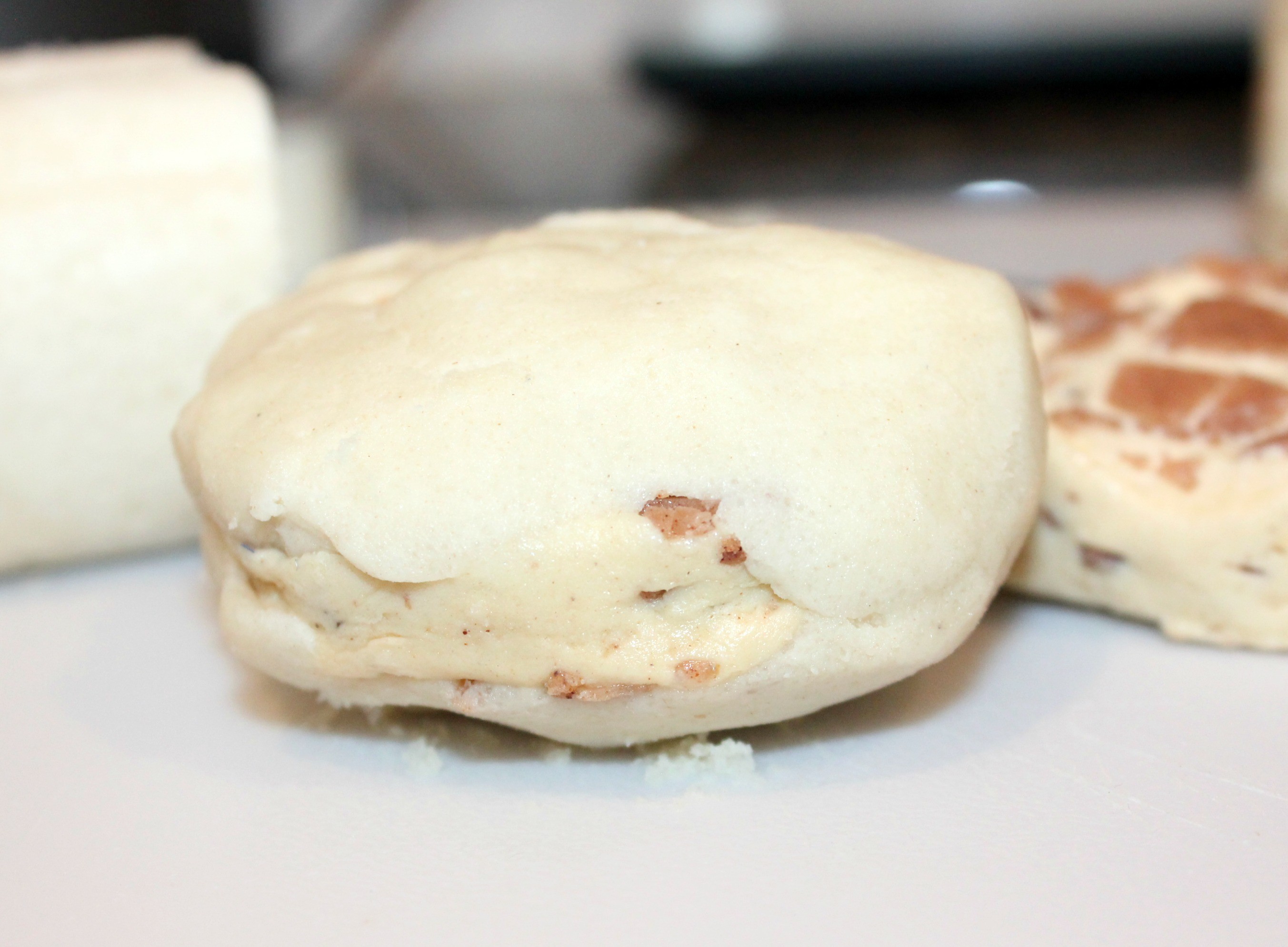 Place each stuffed cookie into the pan.
Bake at 350 degrees for approx. 20  minutes, OR until they're evenly golden and firm to the touch…
Let them cool, and drizzle them with the enclosed cinnamon roll icing…
DIG IN to the BEST cookie mash-up EVER! ~Enjoy! 🙂