Well, this crazy combo is only obvious… right?
I mean, Pumpkin Spice + PIZZA = umm, 2 great things that together, will become one giant GREAT thing?!
At least that was the hope, and depending on your mental state… it definitely delivered lol! 
Sweet & savory, this pizza offers whimsical deliciousness paired with lots of fun conversation- 
Toss in some concern from your closest family and friends, and you've got yourself one heck of a pizza party! 🙂
~Make LOTS!
What you'll need for one 12″ pizza or three 6″ pizzas:
Pizza crust-either homemade or pre-made (store bought)
1.5 cup unsweetened pureed pumpkin (I used canned)
1-3.4 oz. box vanilla instant pudding
1.5 cup shredded mozzarella
1 tbsp. pumpkin pie spice
caramel sauce for topping (optional)
Instructions:
In a med bowl, combine the pureed pumpkin with the pudding mix and the pumpkin pie spice… mix until well blended…
Evenly spread the mixture onto the pizza crust(s)…
Top with the shredded mozzarella cheese…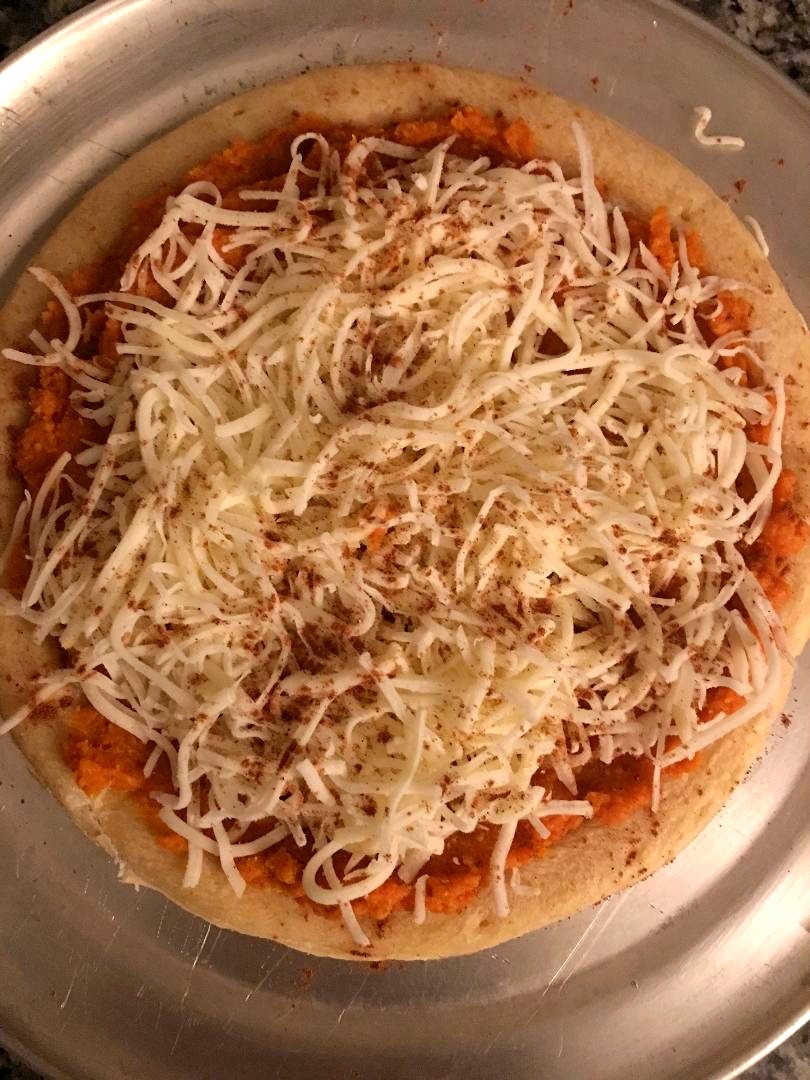 Bake at 350 degrees for approx. 15-20 minutes, or until it's golden and melty…
Drizzle with some caramel sauce if you'd like…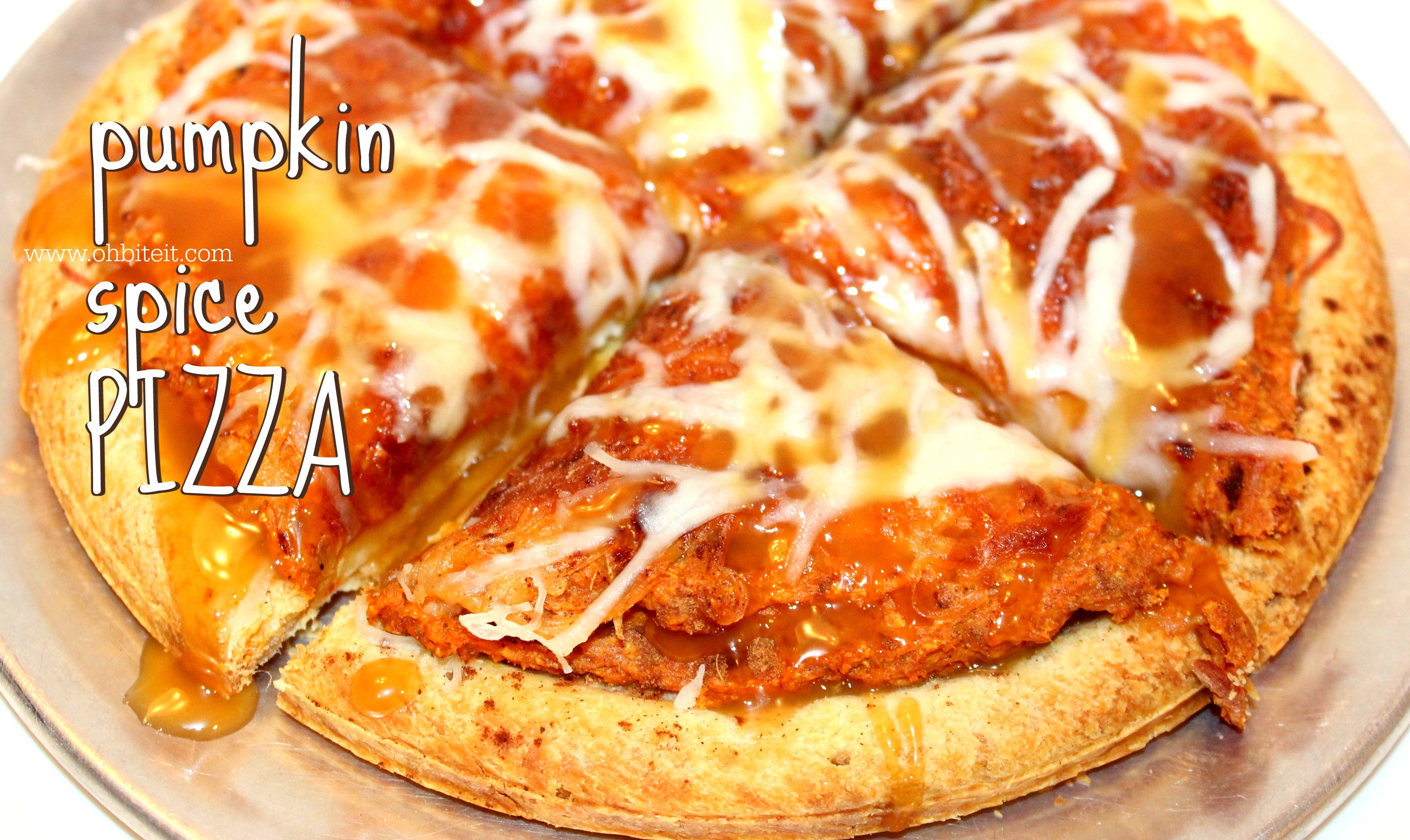 Serve warm… Dig IN! ~Enjoy! 🙂